Monte Mare Royal Airlines
Fly with the best...
---
---
Short History...
>The Monte Mare Royal Airline Company was created in 1985 by Sir George Francois with a vision to make it the worlds number 1 luxury air company, for the rich and famous. The company started with this philosophy until Francois died in 1994. Then the company was taken by the government which wanted to continue running the company with the same philiosophy.

>The Monte Mare Royal Airline Company was sold to The Unitary Indonesian Empire of Yohannes in 2010. Consequently, it formed a Personal and Corporational Union with Indonesia Imperial Airlines. Today the CEO (Chief Executive Officer) of the company is Emirsyah Satar, who also subsequently is the CEO of Indonesia Imperial Airlines
Our services...
>You are probably wondering why choosing us? The answer is because we provide excellent services to all of our customers. All of our flight assistants get in a special 9month program in which they learn a lot. From the most simple things such as serving the meals to handling difficult situations. All of the flight assistants also have some medical knowledge in order to handle emergencies while beeing on board. And in top of that be sure that you will be perfectly attended...
Our destination...
Our Fleet...
>Our fleet is quite big and it has a lot of variety in the type and sizes of the planes. We are really keen and carefull with the service and the quality of our planes and as a result none of our planes has ever crashed or had technical problems...
Classes & Amenities
>The Monte Mare Royal Airlines has been characterised as one of the best air companies in the world. We have 4 classes:
Meals & Snacks
>We want to offer the best quality meals to all of our passengers in order to make them feel special. In order to achieve that we created the MM Royal Airlines Gourmet, a private catering company which makes meals exclusicely for our planes, more than 400 chefs and assistants work on it. The menu is rennovated evry 3 months...
Private Service
>We are one of the few airlines in the world that offer such an exclusive and luxurious service. The main idea is that a person (Up to 10 people, depending on the size of the plane) can rent a Cessna plane (Up to six months) and kind of own it without haveing to worry about mantainance costs, staff, pilots and services as we do that for you. As soon as you rent the jet it takes you wherever you want. Also the meals are prepared according to the owner's taste...
Limousine Service
>Only First and Presidential class get to experience this incredible service as they dont have to wait for a van or something. Each of those passengers has a private limousine on his service that will take him from the airport to the plane. We have a big amount of luxury cars divided in the airports we fly all around the world. Business class passengers are transferred with some elegant vans and Standard class passengers are transferred to the planes by bus...
MM Royal Airlines VIP Lounge
>The MM Royal Airlines VIP Lounge is a service we offer exclusively to all our passengers and customers and there is one in all major airports of the world. All of our lounges have a number of exlusive services such us: Cockteil bar, restaurant, WCs, a big number of shops, sitting areas, internet areas and even a cinema for our passengers...
---
Monte Mare Royal Airlines,
Indonesian Empire of Yohannes
Jakarta City 45605
Diponegoro Avenue 93
+0050 75635281601
---
Airport Application Form
---
Code: Select all

Full Nation Name:
Airport Name:
Airport 3 Letter Code:
City Name:
Gates Available (More than 2):
Terminal/s:

[]Sunday
[]Monday
[]Tuesday
[]Wednesday
[]Thursday
[]Friday
[]Saturday

Would you like a MMRA VIP lounge on your airport?:
Any questions?:
---
---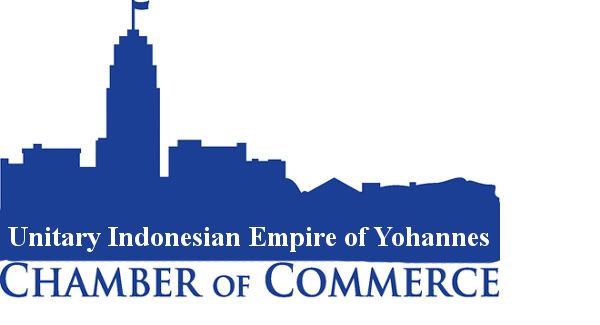 Indonesian Empire Stock Exchange -IEXE- --- Reserve Bank of Indonesia
Indonesia Imperial Airlines --- Monte Mare Royal Airlines --- Steel Imperial Holdings Ltd.
Progressive Construction Ltd.
---
YAMA Aerospace Engineering
---
Mont Blanc Automotive Group
Liberty International Banking Corp.
---
United Investment Corporation
National East Klentian Stock Exchange -NEKSE-
---
TamCo. Oil
---