The Alversian People's Republic
"United in the covenant of free will do we stand, unbroken in the storm of hardship"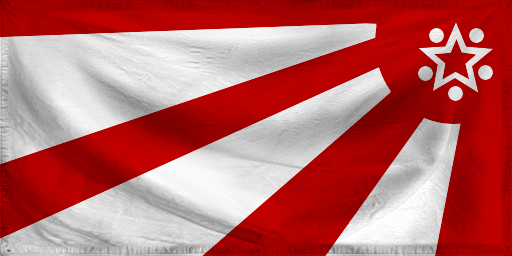 ====================
"As I looked to the left, I saw my allies standing tall and proud,
and I looked to my right and saw my friends standing unwavering and firm,
and I knew then in my heart,
that I could not fail."
-Trezan Baxtor on the Battle of Icoras, 1611.
"There is one thing you can always rely on from an Alversian and that is to be reliable."
-Unnamed Xiscapian soldier, Korr Wars.
"...what [the SASM] have done to this nation is unforgivable, and unforgettable. We will never forget these years of terror and pain but we must not forget beyond that. We must not forget the turmoil and lawlessness that brought this great Republic to the brink of annihilation even before the Bioroid assault. We can be better. We will be better..."
-Quote from Marshall Smith's inaugural speech as Prime Minister.
"Planet of the golden spire, in your service I commit my soul. I leave my life behind so that I may do your will free of fear, guilt or regret. Standing before the abyss, I shall fear no evil, for your memory shall form the embrace into which my spirit shall fall. Should I succeed, may my reward be to look upon your beauty again. Should I fail, may my sacrifice be not in vain."
-Common Alversian military saying. Often muttered before deep space or suicidal missions.
"You have been chosen because you represent everything great about our race. It's courage, it's honour, it's determination never to lie down in the face of adversity and it's ability to overcome all obstacles placed before it."
-Grand Admiral Naismith at the launching of the Dreadnought
Archangel
"She is proof positive that the greatest of victories lie not in never dying, but in rising when we fall..."
- Captain Matsuyama in his journals, speaking of Lieutenant Dowling's last days aboard the stricken
Archangel
"We stand for honour and freedom,
We fight to the end for freedom and honour,
It was an honour to die for freedom."
-Alversian military saying.
====================
The Alversian People's Republic is the collection of planets located in the Home Galaxy and Milky Way Galaxy. It is a major power in this galaxy and a founding member of the AXIS Alliance. The Alversian Republic has been in existence for over eight hundred years and has a rich and colourful history and culture. It consists of many species, all offering their own unique input into the running of the Republic.
====================
Contents
1.
Statistics
2.
Alversia Geography
3.
Republican Geography
4.
Physiology
5.
History
6.
Political System
7.
Alversian People's Navy
8.
Alversian People's Army
Alversian People's Air Force
Work in progress