---
---
Part of the Government of the bayan
Bayan department of the Ministry of foreign affairs
Lupang hinirang

- The national anthem of the bayan
Awit ng Pag-Asa

, second national hymn of the bayan
---



The bayan supervisory of foreign affairs headquarters in Pasay city
Incumbent foreign ministress:
Christine Hainar Aguilar Gonzales
---
Let me introduce myself as the bayan foreign ministress,
Rosa Rivera!
Message from the former foreign ministress Rosa Rivera (Incumbent 2047-2049):
"

Mabuhay!



As a hastily developing nation, it is our out most desire to see developing relationships with foreign comrades or potential comrades out there. As a Filipino nation, once again, the foreign relationships strained in the past or the failed and nearly non existent foreign policy and the unresolved disputes of the past foreign policy may be resolved upon the sociopolitical and economical rebirth of the nation of the Philippines. Please refer to us as

Asigna Philippines

, a nation bound to the rising ideology of Asignism or "National progressivism", an ideology promised by our great

punong

(chief),

Erin Terten

, to finally bring final peace in the world upon unifying all of humanity on one cause, march forward and face our victories and our defeats as a singular race together. We may, as you notice, excessively use the Phi mason symbol (ϕ), it is because, that is our self chosen identifier, as Asignas. We refer to ourselves as such as it is more possible to unite the world as Asignas rather than as Filipinos. We may not racially divided but one day, we may become ideologically united.

If you have any questions about the bayan, the punong and the partido, please ask me, ANY OTHER OFFICIAL IS UNAPPROACHABLE, ASK ME AND RELY ONLY ME! After all...i am the ministress of foreign affairs, i should get the job of answering questions of foreign of-of-officials.. *Damn, why'd i stummer?* Anyway. That is my job, so you guys should approach me..and

ONLY ME!
"
[table][tr][td]
---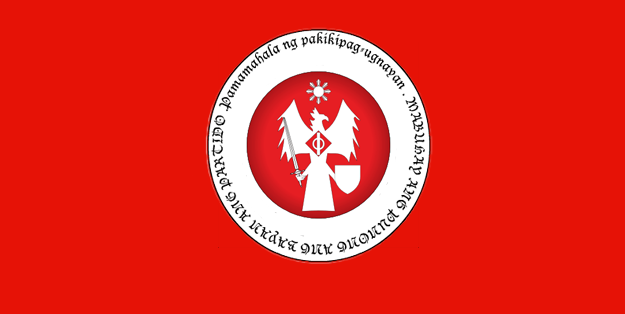 ---
The bayan (Dark green)
Part of the Maphilindo (Light green)




---




Name:

The bayan

also known as


The Philippine bayan




Capital:

Metro Manila "Kapitalia"


Government:

Union. Federal Parliamentary presidential constitutional republic.


Demonym:

Bayan. Individual member states of the bayan are addressed with their respective ethnic demonyms.


President:

Adriano Timente (as punong)
Who are we?





The Philippine bayan

or simply called as the

bayan

(Filipino: The people, the folk or the community) which is a federal parliamentary presidential constitutional republic. It is a state comprising of a supranational union of states closely intertwined in economic, political and military ties. All boundaries are effectively dissolved to allow free movement within states. Effectively, economic and political policy is dictated at the national level amongst states. Close coordination is usually done in the military sphere, effectively creating a state where everyone is united solely for the purpose of being each other's protectorate. A lot of the bayan's members are comprised of formerly communist states that were overthrown by the republic of the Philippines before being reformed into governments of choice for the individual states making the bayan a heavily diverse union with one nation being an Islamic emirate and the others being liberal democracies or corporate states. Each member of the bayan is nominally independent. Even though the individual legislative entities of each state vote for a united parliament, they rarely convene and if ever, focus only on security and trade matters.

It is based in the Philippine archipelago mainly where it is considered as "bayan proper" along with Sabah, the eastern half of the Spratlys, Scarborough shoal, the Palmas islands and Northern Tronesia in the Australian continent. It also extends to the formerly communist states of Iran, Yemen and Romania.

For more information about our nation, refer to our factbook.



Our incumbent president



---
Application:
Code: Select all

[u]National information:[/u]
[b]-Full Name of Nation:[/b]
[b]-Nation Type:[/b]
[b]-Head of State (State name and position name):[/b]
[b]-Head of Government (if applicable):[/b]
[b]-Head of Foreign Affairs:[/b]
[b]-Demonym:[/b]
[b]-National language:[/b]
[b]-Your point of view of the bayan:[/b]

[u]Ambasador information:[/u]
[b]-Name of Ambassador:[/b]
[b]-Ambassador family(if any):[/b]

[u]Embassy information:[/u]
[b]-Diplomatic Staff (maximum of 20):[/b]
[b]-Security (maximum of 40):[/b]
[b]-Service Staff (maximum of 50):[/b]
[b]-Do locals work there?:[/b]
[b]-Vehicles:[/b]
[b]-Security measures/ Self defense mechanism:[/b]
[b]-Please provide a picture of the embassy model you wish to construct:[/b]

[u]Treaty Information:[/u]
[b]-Do you wish for the bayan to establish an Embassy in your nation(if so please provide an application):[/b]
[b]-Do you wish to have a trade treaty?:[/b]
[b]-Do you wish to establish a student exchange program?:[/b]
[b]-Other Requests or Notes:[/b]
---
List of nations with diplomatic channels with the Republic of the Philippines and the bayan as a whole