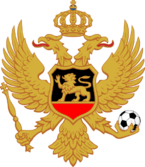 Haginonia Lose Opening Interzonal
Haginonia have suffered a two-nil defeat in their opening interzonal game against Arda. Haginonia, possibly still on a high after coming first in the zone stage, were just a bit slow compared to their opponents.
"We just weren't up to it," coach Alizs Sakars said after the game, "our players were possibly a bit tired from a long club and qualification period, which will continue after the world cup with the UIFF Champions League for some and the UIFF Cup. But we must push through, whether it means we use some of our fresher players to be competitive and win, then thats what we will do."
Haginonias next game is against Jesselton at the 45,000 seat Nonsense Stadium in Blah-dee-blah. This is a must win game for Haginonia who will need to have at least a draw to keep their world cup hopes alive. Lose and it will be a very tough and long road back into the top three.
MD1
Arda

2-0

Haginonia (Donovan Field, Mariana, 35,000)

MD2


Haginonia v Jesselton (Nonsense, Blah-dee-blah, 45,000)



MD3


Haginonia v Nethertopia (Castle of Night, Brunswick, 60,000)



MD4


Sorthern Northland v Haginonia (Valhalla Stadium, Valhalla, 105,000)



MD5


Cosumar v Haginonia (Adam Levy Memorial Stadium, Catherina, 95,000)