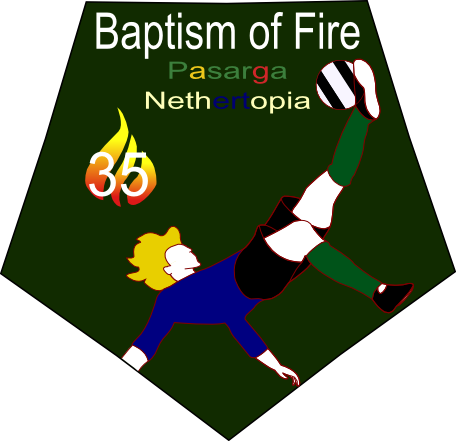 Scorination
(how we get that stuff you see in the scores posts)
The tried-and-true NSFootySim is slated to be used for this event with the default formula to be used. The version of NSFS to be used is the 2.0.7 which can be located
here.
Noting the arguments regarding the existing style modifier implementation being somewhat broken, we will proceed with without style modifiers.
Scorination will likely be around the time of 6 PM GMT +1.
Format
Our preferred format for qualifying would consist of four or eight uniformly-sized groups. Other formats may be taken into consideration, however. If awarded the tournament, notifications via telegram will be sent out within on the day of the draw. Tiebreakers will be the default NSFS tiebreakers.
Nethertopia will be doing the majorioty of the scorination work while I well be acting in an advisory/support role.
RP bonus
A simple cumulative RP bonus will be used, with RPs graded on a five level system based on both quality and quantity of the RPs.
Previous experience
I have hosted several previous tournaments with various nations including: WC39,43,45;47; BoF23; WCoH VIII; the Vahala Invitational; DBC IX; and TYWC IV.
This will be Nethertopia's first attempt at hosting an international tournament.