Dominion of Oberour Ar Moro
National Football Team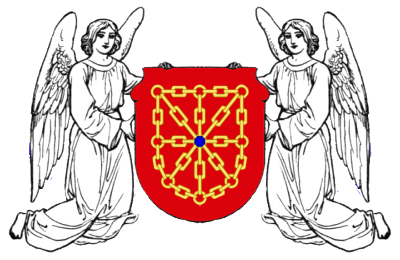 World Cup 88 Qualification Player Pool
Staff
Manager: Milio Gabriel, age 43

(previously Hibernus Manager)
Assistant Manager: Loys de l'Aumosne, age 41 (previously Massalia City Assistant Manager)
Assistant Manager: Gireg Thuram, age 47 (former Sesamos Manager)
Players
Number Position Name, age
(Domestic Club (Nation if not Oberour Ar Moro))
Goalkeepers
1 GK Laurens Desainctvictori, age 31 (Dursten Easterners (Xanneria))
12 GK Olliuier le Duc, age 28 (Port Tacassam FC (Tikariot))
24 GK Guillo au Feure, age 24 (Myrrh-Streamer)
35 GK Sanson de Dreux, age 29 (Cyrene Bay)
46 GK Typhenon Laisne, age 29 (Parrhesia United (Nephara))
Defenders
2 LB Gwion du Bourc-la-Reyne, age 31 (de la Charite)
3 RB Lunen Margas, age 27 (Confessor)
14 LB Maudez d'Annet, age 25 (Invicta)
15 RB Reynald Eriq, age 26 (de la Charite)
25 LB Donatien Calenge, age 24 (Cyrene Bay)
26 RB Brendan Borain, age 25 (Patrons)
36 LB Felix de Vouges l'Aisné, age 29 (Sesamos)
37 RB Daniel l'Estuve, age 26 (Saint Louis)
Sweepers
10 SW Marzhin Petit, age 29 (Invicta)
11 SW Drev Brébeuf, age 32 (Hibernus)
22 SW Mathieux Helleu, age 25 (Cyrene Bay)
23 SW Noel l'Aulogier, age 26 (Pescium)
33 SW Deklan Charpentier, age 29 (Confessor)
34 SW Mandes Marie-Benoit, age 27 (Patrons)
44 SW Peterne Lichet, age 25 (Celeritas)
45 SW Denic Aufort, age 23 (Regium Immortal)
Midfielders
5 LM Iudicael Breut, age 20 (Hibernus)
6 RM Peterne de Courbueil, age 27 (Tikariot City FC (Tikariot))
4 CM Pierres Branon, age 30 (Invicta)
17 LM Thommas du Contant de la Mollette, age 28 (Patrons)
18 RM Brevalan Gaspard, age 31 (de la Charite)
16 CM Renan Durerie, age 23 (Regium Immortal)
28 LM Padrig Foray, age 23 (Brasta FC (Squornshelan Remnant States))
29 RM Jak Feu-l'Arde, age 26 (Massalia City)
27 CM Jerian Pellier, age 31 (Patrons)
39 LM Evon Charrieres, age 24 (Meteor)
40 RM Treveur de l'Eglyse, age 23 (Patrons)
38 CM Paul Peyrot, age 21 (Estipen United)
Forwards
7 LW Eneour Pique-Pain, age 26 (Patrons)
8 RW Ruran l'Ermite, age 29 (Cyrene Bay)
9 ST Taran Bele, age 27 (Tannenberg FC (Valladares))
19 LW Iust de Bonere, age 26 (Regium Immortal)
20 RW Kast le Bufetier, age 26 (Hibernus)
21 ST Mikêl Rose, age 26 (Hibernus)
30 LW Denig Regnault, age 30 (CS Saint-Rémy (Kelssek))
31 RW Ancus Javert, age 29 (Pescium)
32 ST Peter des Bouz, age 20 (Invicta)
41 LW Ronan Vrely, age 20 (Pescium)
42 RW Geruaise d'Anevers, age 24 (Patrons)
43 ST Nycollas Mauranghas, age 26 (Regium United)
Formation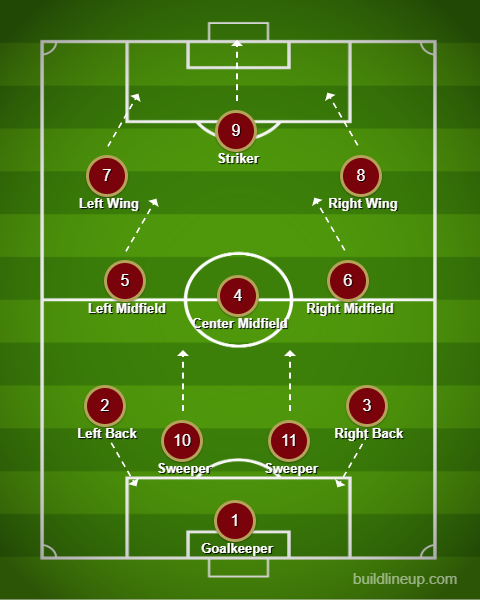 Understanding the Pool
The players number 1-11 would be considered the starting 11 if the cup started today. The players 12-24 would be backups. Every player behind them is competing for the those 23 spots throughout qualification. When the team qualifies for the World Cup (or the Cup of Harmony, should they fall short) the pool will be cut down, and the numbers will be reassigned to the final squad. Throughout qualifying, starting rosters and the bench at each game will feature a different mix of players from the pool.
Stadium Information
All Oberour Ar Moro home matches will be played at the venerable
Parade Grounds
in the capital of Regium, capacity 49,670.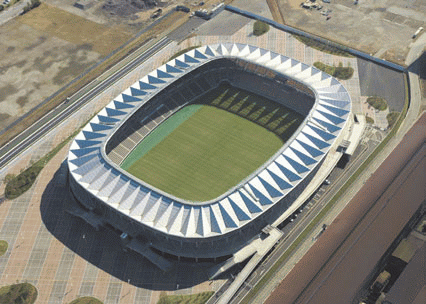 First and Second-Choice Shirts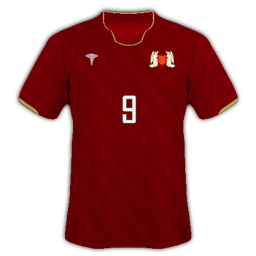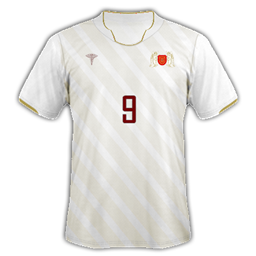 RP Permissions



My opponent, if they RP first, may do the following:


Choose my scorers:

Yes


Choose my scoring events:

Yes


Godmod scoring events:

Yes


RP injuries to my players:

Run it by me by TG or on Discord, and I'll probably say Yes


Godmod Injuries to my players:

Yes


Give Yellow Cards to my players:

Yes


Give Red Cards to my players:

Yes


Godmod other events:

Run it by me by TG or on Discord, and I'll probably say Yes



Style Modifier:

+5