Dominion of Oberour Ar Moro
National Football Team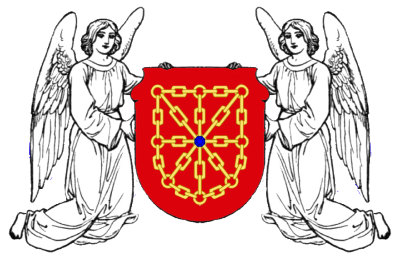 World Cup 86 Qualification Player Pool
Staff
Manager: Matthieu Augier, age 37
(previously Anceaume Manager)
Assistant Manager: Thoumas d'Herbigny, age 56
(previously National U-18 Manager)
Assistant Manager: Kenerin Arbalastrier, age 42
(previously Anceaume Assistant Manager)
Players
Goalkeepers
1 GK Laurens Desainctvictori, age 30
(Dursten Easterners (Xanneria))
12 GK Sanson de Dreux, age 27
(Cyrene Bay)
24 GK Olliuier le Duc, age 25
(Myrrh-Streamer)
35 GK Typhenon Laisne, age 27
(Parrhesia United (Nephara))
46 GK Farrin Poissonnier, age 27
(Estipen United)
Defenders
2 LB Gwion du Bourc-la-Reyne, age 30
(de la Charite)
3 RB Lunen Margas, age 25
(Occident)
14 LB Donatien Calenge, age 22
(Cyrene Bay)
15 RB Tivio de Malhortye, age 25
(Olympique Chuckio (Darmen))
25 LB Uenomaili le Taconneeur, age 24
(Anceaume)
26 RB Claudes Filion, age 23
(Elektriklestirmespor (Timuria))
36 LB Guirec Piroth, age 25
(Regium United)
37 RB Perien de Carenton, age 22
(Myrrh-Streamer)
Sweepers
10 SW Marzhin Petit, age 27
(Invicta)
11 SW Mathieux Helleu, age 24
(Cyrene Bay)
22 SW Deklan Charpentier, age 28
(Confessor)
23 SW Phelippon de Gentilli, age 29
(Altair)
33 SW Noel l'Aulogier, age 25
(Pescium)
34 SW Denic Aufort, age 22
(Invicta)
44 SW Mandes Marie-Benoit, age 25
(Patrons)
45 SW Louan Gleyre, age 27
(Genulca)
55 SW Annaeg Chaumeeur, age 29
(de la Charite)
56 SW Aurelius Eder de la Fontenelle, age 25
(Regium Immortal)
Midfielders
5 LM Thommas du Contant de la Mollette, age 27
(Patrons)
6 RM Peterne de Courbueil, age 25
(Patrons)
4 CM Pierres Branon, CM, age 29
(Invicta)
17 LM Roparzh Ricouart, age 27
(Regium Immortal)
18 RM Helier Moquet l'Aisné, age 28
(Anceaume)
16 CM Brioc de la Rochelle, age 24
(Saint Louis)
28 LM Iudicael Breut, age 18
(Hibernus)
29 RM Brevalan Gaspard, age 29
(de la Charite)
27 CM Theranis Bougre-Dieu, age 27
(Pescium)
39 LM Marzin du Chesne, age 24
(Cyrene Bay)
38 CM Iuna Bretiau, age 27
(Meteor)
40 RM Laou de Sablonneieres, age 23
(Saint Louis)
Forwards
7 LW Eneour Pique-Pain, age 24
(Patrons)
8 RW Ruran l'Ermite, age 26
(Cyrene Bay)
9 ST Taran Bele, age 24
(Invicta)
19 LW Denig Regnault, age 28
(CS Saint-Rémy (Kelssek))
20 RW Eccliseus Moulleren, age 25
(Esperance)
21 ST Nycollas Mauranghas, age 24
(Regium United)
30 LW Ronan Vrely, age 18
(Hibernus)
31 RW Cadou Lesaché, age 24
(de la Charite)
32 ST Mikêl Rose, age 24
(Hibernus)
41 LW Tudeg la Bien-Fete, age 21
(Occident)
42 RW Tonan Porteeur de Plastre, age 24
(Myrrh-Streamer)
43 ST Benvenuto de Chypre, age 30 (
Mont Vincent (Côte d'Saphir))
52 LW Gurval la Liniere, age 20
(de la Charite)
53 RW Geruaise d'Anevers, age 24
(Patrons)
54 ST Follan la Brieche, age 22
(Anceaume)
Formation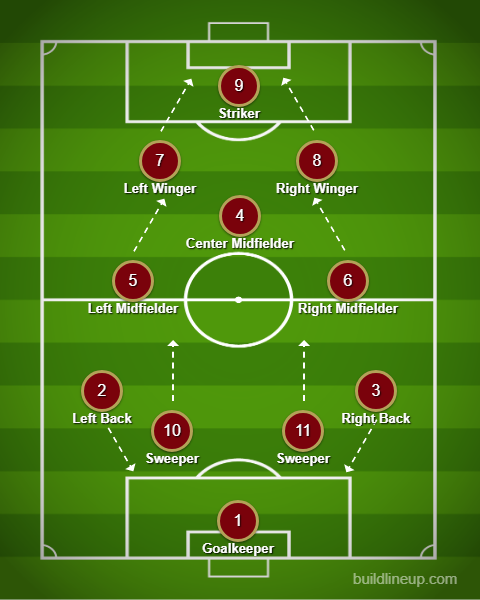 Understanding the Pool
Matthieu Augier is still seeking a best 23, so he's collected a pool of players to search for a final roster. He's emphasized youth, and his roster features more A-Division players his teams faced off previously.
The players number 1-11 would be considered the starting 11 if the cup started today. The players 12-24 would be backups. Every layer behind them is competing for the those 23 spots throughout qualification. When the team qualifies for the World Cup (or the Cup of Harmony, should they fall short) the pool will be cut down, and the numbers will be reassigned to the final squad. Throughout qualifying, starting rosters and the bench at each game will feature a different mix of players from the pool.
Stadium Information
All Oberour Ar Moro home matches will be played at the
Parade Grounds
in the capital of Regium, capacity 46,670.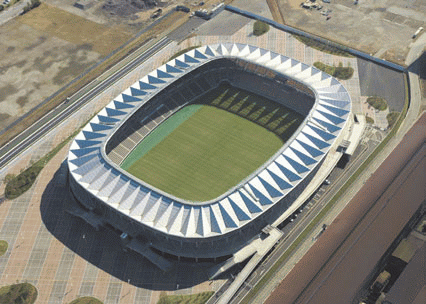 First and Second-Choice Shirts
RP Permissions



My opponent, if they RP first, may do the following:


Choose my scorers:

Yes


Choose my scoring events:

Yes


Godmod scoring events:

Yes


RP injuries to my players:

Yes


Godmod Injuries to my players:

Yes


Give Yellow Cards to my players:

Yes


Give Red Cards to my players:

Yes


Godmod other events:

Yes



Style Modifier:

+5