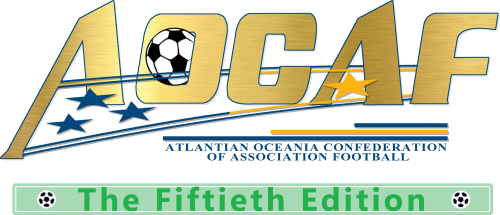 This is the official thread for all Rosters / RP / Scores etc.
Nations that have already signed up may begin to post their Rosters / RP etc. Since this is the 50th edition of the competition, Feel free to attempt to reach back into history for some cool RP points
The official rankings for AOCAF 50 are located here: http://www.atlantianoceania.com/index.p ... entry24244
RP Bonus will be important (as always). Note that in the ViLC scorinator used for this event, RPs are given a slight boost on the matchday they are posted vs. subsequent matchdays. However, your ROSTER bonus remains constant and does not degrade as the cup proceeds. So I do advise getting your roster posted!
STADIUM DETAILS
AOCAF 50 Venue Selection Tool
::
Click Here to access the list of available Venue
s for AOCAF 50 Group Stage Matches, and reserve your stadium for your RPs!
Map of Vilita & Turori
Group Draw:
Group A:
Starblaydia
Schiavonia
Western Sunrise Islands
Osarius
Demot
Group B:
Krytenia
Greater Watford
Oontaz Dert Li Ng
Valanora
New West Guiana
Group C:
Cosumar
Kingdom of Corelia
Audioslavia
Eshan
Tallaga la Falla
Group D:
Mertagne
Semarland
Tropicorp
Farfadillis
Geisenfried
Group E:
Royal Kingdom of Quebec
Lindmark
Chromatika
Ko-oren
Euran Oceania Territories
Group F:
Vilita & Turori
95X
Equestrian States
Iskandervale
Legalese
---
Projected Schedule:
MD1: 04/20 || 3v1; 2v4
MD2: 04/22 || 2v3; 4v5
MD3:
04/24
|| 3v4; 1v5
MD4: 04/26 || 4v1; 2v5
MD5: 04/28 || 1v2, 3v5
Qualifiers
+Top 2 Teams from Each Group (12)
+Top 2 Third Placed Teams (2) + 2 additional third place teams (2)
R16: 04/30
QF: 05/02
SF: 05/04
F: 05/06