The Banijan Soccer League - Offseason
Chibuzo Afolayan sold for Banijan record $5 million transfer to AFC Corvistone in Nephara as Banijan clubs get active on the transfer market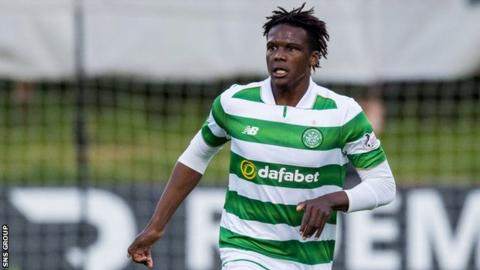 Chibuzo Afolayan in a league game for Askatasuna FC
ASKATASUNA- The international UICA transfer window has started, and Banijan clubs are set to be more active than ever. After one entry into UICA competition, and with World Cup 70 Qualifiers coming up, the Banijan teams and players are set to be active on the market. For the first time, the RBSA is allowing full involvement of the Banijan Soccer League in the transfer market. Banijan clubs have participated in a number of free transfers, but before, with the 6 Banijan field requirement, they were also not allowed to buy foreign players in the transfer market for fees of more than $1 million NSDs. Which, essentially, cornered the BSL.
There has, of course, been a change of thinking from the top. Commissioner Jonah Vanston, who has led the league the last three seasons, told club owners and RBSA stakeholders that Banija's refusal to fully participate in world football held it back. "Soccer is a global sport, and the most widey participated in sport in the world." He said. "We cannot compare this situation to our NSCF schools, or our success in lacrosse or any other sport. We need to increase the competition within Banija, and the way to do that is by increasing competition in Banijan leagues."
The RBSA Board of Directors voted 13-12, only one single vote, to lift the minimum number of Banijans. Vanston said that this will help increase the marketability of the league abroad, as well as the infusion of talent helping Banijans. "Saying that Banijans need a handicap to get on the field in this league is laughable. We need to get more players of high quality into this league. The more high quality players we have playing in this league, the more we raise the level of play for Banijan players here. It will be harder to see the field, but those who do will see it based on merit. Clubs still have their scouts here in Banija, and the increased competition will see better performances from our youth and national teams."
Already, with this announcement, a number of players have announced their intention to leave. Superstar Omar Falcone, who score 9 goals en route to Amazonesta's victory at the Baptism of Fire 63, has announced his intention to not renew his contract and play in the new league in Isula Reale. And Chibuzo Afolayan, an up and coming star for the Banijan national team, has been sold for $5 million NSDs to AFC Corvistone of Nephara. Vanston said the moves were 'a part of the natural order'. "Players playing in leagues that improve Banijan competition is only going to help us in the long run. Yes, a couple of players will leave now, but we believe that we will be able to lure foreign stars to Banija. Increase the level of our clubs, we'll increase the level of play for our national teams."
The Hoima Warriors, after a shocking and disappointing 8th place finish, will try and buy many players, we believe, in order to get back into the coveted top 4. They also lost the RBSA Cup Final to the Herzegovina Phoenix, capping off a very disappointing season for this squad. Look for them to be the most active on the transfer market, buying and selling players left and right in order to get a competitive advantage. There are also rumors, that the team will not confirm nor deny, that they will approach SuperLlamaland Manager Curtis Chen to get this club back to where they believe it should be- at the summit.