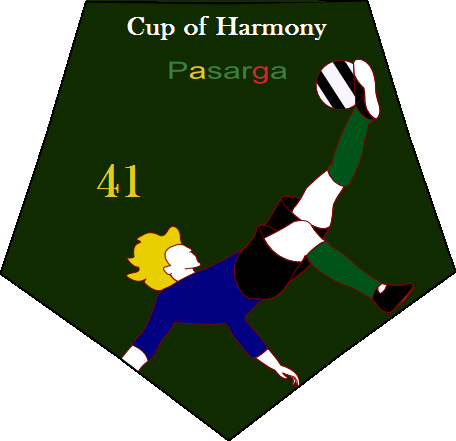 When Harmony meets compassion, dreams come true.
Scorination
(howI get that stuff you see in the scores posts)
The tried-and-true NSFootySim is slated to be used for this event with the default formula to be used. The version of NSFS to be used is the 2.0.7 which can be located
here.
Noting the arguments regarding the existing style modifier implementation being somewhat broken, I shall proceed to limit the accepted modifiers to +-3
Scorination will ,unless otherwise stated, be between the hours of 4 PM and 6 PM CST (GMT -6). *
Format
My preferred format for would consist of eight uniformly-sized groups. Other formats may be taken into consideration, however, depending upon signup number. If awarded the tournament, notifications via telegram will be sent out within one day before the draw. The tournament will consist of a group stage, where each team shall play all other teams
once
before proceeding to the knockout stages. Tiebreakers for teams that finish even on points shall be: 1) Goal Differential 2) Head To Head 3) Number of wins 4) Goals Scored 5) Playoff.
RP bonus
A simple cumulative RP bonus will be used, with RPs graded on a five level system based on both quality and quantity of the RPs.
Previous experience
I have hosted several previous tournaments with various nations including: WC39,43,45;47; BoF23; WCoH VIII; the Vahala Invitational; DBC IX; and TYWC IV.
* If Pasarga ends up going to the CoH, all of its' matches and the matches of its' group will be scorinated by a 3rd party which may scorinate at a slightly different time.