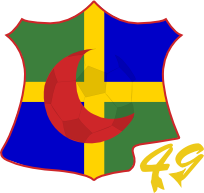 World Cup 49


Pasarga

-

Logria


"From Rushmore, With Love"
Introduction
Hello and welcome to the lovely region known as Rushmore. I will be your guide for the duration of this visit to the bidding headquarters here in Torgos.

Here in Rushmore diversity is welcomed in all shapes, sizes, colours, and even species. We are a group of friendly nations just south of the famous region of Atlantian Oceania who just happen to be football crazy. It is our hope to spread this message of friendship and prosperity with the rest of the footballing community. Despite many many years of the blessed Candelaria And Marquez being the flagship of Rushmore, there are several growing powers within our lovely region. Nations like Nethertopia, Somewheristonia, and even tiny Logria are making themselves known the World over through same shape or form. As a result, the region has decided to attempt to bring home the World's premier footballing event in order to celebrate our regions' growth and prosperity. Pasarga and Logria have teamed up to bring you this bid and we hope that you the voters will see its merit and award us and yourselves the utmost honor of a Rushmori World Cup.
Scorination
In our attempts to make preparations for this bid, both Pasarga and Logria have invested heavily in the scorination technology known as

NSFS

using the latest version of

2.0.7

. We have become aware that style modifiers in this scorination system are quite flawed and have concurred that for the benifit of the community, that if we were to win the bid, they would be limited to a +/- 3 system, with a modifier of +3 being the most attacking and -3 being the most defensive.
RP Bonus
Studies undergone at the University of Torgos have revealed that many nations' athletes implement the use of the performance enhancing drug known as "RPinin" or "RP Bonus" to get better performances out of themselves. While Pasargans dislike the use of stimulants to gain advantages, they realize that it is a long accepted practice of the footballing community. That said, the WCC officials employed by our two nations will check each nation that qualifies to ensure that their players are not overdosing on the drug and putting their health at risk. The last thing the world needs is a tragic death of an athlete who was just trying to perform honorably for their nation.
OCC: This means that we will be resetting the RP bonus for the Finals.
Format
Our statisticians have relayed to us that there is currently around 122 nations signed up for the competition. In this event, if the number were to hold, we would employ a method of 15 groups of 8 with the top two nations progressing to Pasarga/Logria. Depending upon further signups or the collapse of governments, the format will be adjusted and will be made known within hours on the WCC website. The post qualification ranks will be used to determine the seedings for the Finals draw with Pasarga and Logria being placed in what would be their normal pots rather than first seeds as has occasionally been the custom.
Friendlies
Due to the small population of each of our nations and the vast amount of nations that have signed up for the competition, our organizers have decided that they will be limiting official friendlies to one per nation per open slot. This means that each nation can have one official friendly at the pre-qualifying, mid-qualifying, and post-qualifying stages of the tournament. It is our hope by limiting the amount of friendlies per open slot that it will reduce the workload of the organizers as well as keep teams fresh. This however does not stop nations from organizing their own unofficial friendlies during this time.
Experience
While neither nation has hosted an international tournament of this caliber before, they have employed many foreigners who have previously worked in large scale competitions like the World Cup. These workers include some of those that were working in World Cups: 29, 39, 40, 43,45, and 47, Cup of Harmonies: VII, XV, and XXXII, as well as two Baptisms of Fire. With such vast experienced workers working with our organizers, there should be little problem for the two nations to run a smooth World Cup.

That concludes our tour of the Pasarga-Logria bid headquarters here in Torgos. If you have any questions regarding the potential hosting please visit our customer service desk in the lobby. An associate is there 24/7 to help anyone that has questions or concerns. We wish you all well and hope to be seeing you soon.
OCC: For those outside the know, Pasarga is the pupppet of
Valanora
and Logria the puppet of
Krytenia
.