Toru'u to Appear in Major World Cup 83 'hunks' Calendar?
Turori National Team midfielder Daliora Toru'u set twii.tur alight on the eve of the World Cup 83 with the release of an image of the Turorian midfielder shirtless in a sports-figures calendar. While Toru'u is not the first player to be revealed as appearing shirtless or in beach attire in a World Cup calendar, with even fellow Vilitan League player Apple Cobbler having recently
revealed
herself in a similar way, the real discussions around Toru'u's revelation was the pose the player had taken on in their portrait.
In the calendar image, which appeared to be modified, Toru'u seemed to be signalling their intention to lead the Turori National Team to their first World Cup Title. The image showed Toru'u wearing their World Cup 82 Runners-Up Silver Medal while not looking at the camera instead looking off to the side of the frame while making a derogatory arm gesture. After the image was released on twii.tur, Toru'u indicated that the pose was directed not only at Turori's colonial rivals and World #1 side Vilita Jungle Cats but at the entire World Cup 83 field which the Turori National Team would need to overcome to achieve their goal.
The image was also doctored to show that the current month was, in the eyes of Daliora Toru'u, the 'Month of Turori'. The duration of the World Cup finals would be played over the months period which Toru'u and the entire Turori National Team would be looking to step up their game with only one more step to improve on in their sights.
Naturally many Vilitan fans were quick to bring up the lopsided results that the Turori National Team had suffered at the hands of the Vilita Jungle Cats in crucial World Cup Semi-Final and Final matches over the previous two World Cup Cycles in the twii.tur commentary but those comments were likely ignored by Toru'u and the Turori National Team players who firmly believe they would be able to defeat their rivals if given the chance in a #1 v. #2 rematch during the World Cup 83 knockout rounds.







---




Coming for you

@VilitaNT

#WC83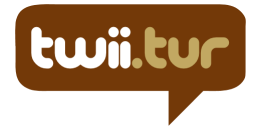 twii.tur is a short message communication service that originated from Turori and allowed users to exchange content of 140 characters. The service was conceived as a way to allow officials to receive alerts and key information such as incoming weather notifications, major events and the ability to stay coordinated during a time of crisis but was under-utilized and doubts were raised as to whether the overhead of the infrastructure was worthwhile to maintain. As capabilities of interconnected and handheld communication devices improved, the Turorian Weather & Information Interchange (Twii) was adapted into a public facing service where users could sign up to create their own twii nodes where users would sign up to a twii group to receive all the twii messages delivered by members of that group. Ultimately, as demand grew, a fully public release of twii came at the connected location twii.tur where all users can participate in the public twii, selecting which messages to receive by adding individual users, groups or topics to their twii.tur feed. More recent developments and additions to twii.tur included the introduction of quick bangs, images, emotitags and users with high overall ratings can even post video of 30 seconds or less onto their twii feed.