---
Introduction
Europa Airlines is an airline entirely managed by the federal government, under the joint dependence of the European Ministry of Transport and the European Ministry of Tourism.
In 2018, with the birth of the European Federation, the problem of travel and air transport for its citizens also arose. With the big oil crisis of 2016, many European airlines, already heavily indebted, could not cope with the problem. Only thanks to the intervention of the new federal government was it possible to avert the disaster, nationalizing the entire apparatus of air transport. It also has to take over the main European airports from the various Member States.
---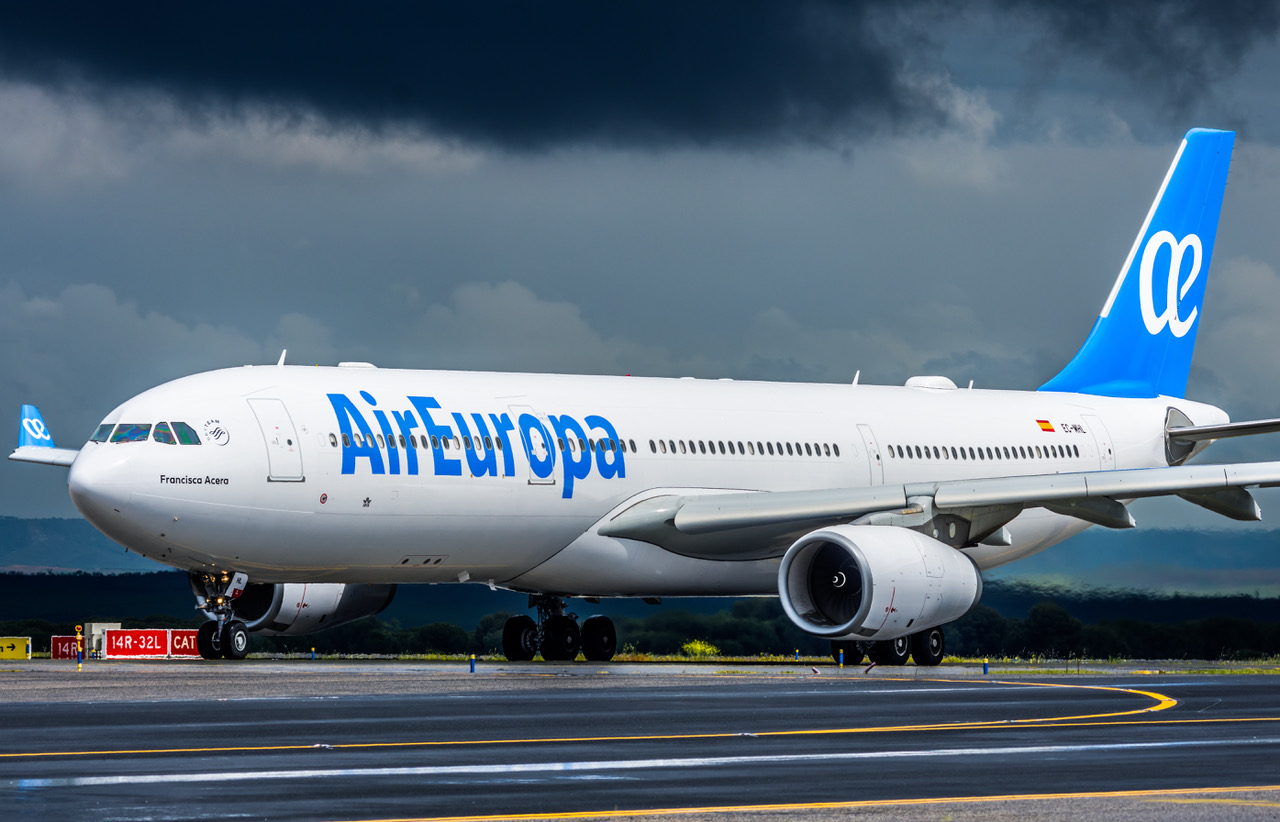 Services and classes
Europa Airlines' main objective is to meet all kinds of customers and their needs. All the airline's aircraft are divided into two classes: economy and fist.
The economy class offers a basic service, with free wi-fi and a set menu. First class offers priority check-in, luggage transport, choice of menus and a wide variety of films on the screens.
Finally, Europa Airlines can offer wealthier customers the possibility of a completely private journey thanks to Europa Zero. Thanks to it you will be able to travel in completely alone or with your family with a crew completely at your service.
It is also the first aircraft to fly on hydrogen.
---
Types of aircraft available:
Boeing 747-200, Boeing 747-400
Airbus A320 - A330 - A350 XWB - A380
Europa Zero
---
Airports available:
Lisbon-Portela Airport
Alameda das Comunidades Portuguesas, 1700-111 Lisbon, Portugal
Madrid-Barajas Airport
Av de la Hispanidad, s/n, 28042 Madrid, Spain
Paris Charles de Gaulle Airport
95700 Roissy-en-France, Paris, France
Berlin-Brandenburg Airport
Willy-Brandt-Platz, 12529 Schönefeld, Berlin, Germany
Copenhagen Airport
Lufthavnsboulevarden 6, 2770 Kastrup, Copenhagen, Denmark
Leonardo da Vinci International Airport
Via dell' Aeroporto di Fiumicino, 00054 Fiumicino (RM), Italy
Warsaw Chopin Airport
Żwirki i Wigury, 00-001 Warsaw, Poland
Bromma Stockholm Airport
Ulvsundavägen, 168 67 Stockholm, Sweden
Budapest Ferihegy Airport
Budapest, 1185 Hungary
Athens International Airport
Attiki Odos, Spata Artemida 190 04, Greece