FLORENZA INTERNATIONAL AIRPORT
Florenza International Airport
1 Princess Catherine Boulevard
Florenza, Florenza 11110
---
Florenza International Airport is the primary airport serving the territory of
Florenza Island
and the only airport on the main island. The airport is located directly south of Princess Catherine Beach, the prime destination and a popular viewing point for takeoffs and landings. The airport handled 65,723,891 passengers and 362,590 flight movements in the last calendar year, making it one of the busiest airports in the
United Nations of Earthlings
.
The airport has three passenger terminals, arranged in an 'U' shape. Currently, the airport has a designed total annual handling capacity of 220 million passengers. Each terminal has around 15-30 gates. The airport has 2 runways with 1 capable of handling up to the A380 and the other capable up to the Boeing 747.
Florenza International Airport replaced the old Florenza Caribbean Airport on August 12, 2008 due to the old airport surpassing its capacity and overridden with flight delays. The last flight to depart from the old airport was AeroFlorenza 692 bound for
Cayuga-Macami International Airport
. The first flight to land at the new airport was Aloha Airlines 59 from
Galapagos Carlos Brey International Airport
.
The airport was proposed in 2001 when the Territorial Assembly of
Florenza Island
passed a bill that would set aside $500 million SAD in the territorial budget for construction of a new Florenza airport. Initial sites include
Florencia
,
Larnaca
, and Florenza. The Florenza site was chosen due to the available land for future expansions.
The groundbreaking for the new airport site was in 2004 after the territory government bought the land for the airport and several acres surrounding the airport for future expansion.
Protests for the airport's construction brought the airport construction into a shutdown in late 2005 and brought the capital, Florenza, to a grinding halt with protesters chaining themselves to the city's metro, shut down of major streets and roadways for two weeks. The protesters left after the territorial government agreed to run the airport on 80% renewable energy and to close the airport from the hours of 1am until 4am.
The airport opened on August 12, 2008 after 4 years of construction. The ceremony was attended by Governor Luicia Brown, Mayor of Florenza Billy Martini, among other prominent officials.
Airlines:
Air Argentine (Argentinstan City, Mariobo, Vancouver, Santiago-Pinochet, Toronto, Cayuga-Macami, Nokyo, TR City)
Air Argentine Express (TR City)
AeroFlorenza (Argentinstan City, Mariobo, Canary Beach, San Francisco, Rio de Janeiro, Cayuga-Macami, Grand Cayman)
Aloha Airlines (Mariobo, Canary Beach, Galapagos)
Virgin Argentina (Argentinstan City, Canary Beach, TR City, Mariobo, San Francisco, Cayuga-Macami)
FlyVietmihn (Manila, Cebu)
COPA Airlines (TR City, Alexandria, Cairo, Panama City, Argentinstan City, Cayuga-Macami, San Francisco)
Aerolineas Argentinas (TR City, Argentinstan City)
Blue Bird Airlines (Greenport, Applesburg, Huckleberry Island, New London)
Equinox Airlines (Applesburg, Greenport, River City)
Cirdiana (Alothea, Alticea, Sabaesia)
Nanako Airlines (Hokuto, Schoubikujiwa)
Alitalia (Rome)
Frontiline Airlines (Garlindo City, Latakia)
Imperial Air (Chicago)
Up In The Air Airlines (Los Anna)
Air Flowrisa (Sarajevo, Nicomedia-Sofia)
Air Dajao (Angel City, Francistown, Vegais)
Lemon Airways (Lemon City)
Oarfish/Pacific Airways (Tokkatok)
Higara Lines (Nahka, Lahos City)
Tobiasian Airlines (Tobiasia City, Arkford, Aruk, North Forest City)
Ayama Air (Aya, Mya, Kyia, Kyavya)
Northwest Kalactin Airlines (Gold Coast)
LyridianAir (Aleksanderbürg, Berlin, Moscow)
Arthropol Airlines (Arthropol City, Lyon, Amenidor)
Northern Airways (Paradise Gate, Dreamliners)
Undarat Airlines (Undarat Capital Airport, Copper City International Airport)
Air Tai (Gekan, Mystic Bay, Shanghai, New York, Shenzhen, Seattle)
Hainan Airlines (Chicago (Artheria), Gekan)
PASSPORTS, VISAS, IMMIGRATION, CUSTOMS INFORMATION
A passport with a validity of at least 3 months is required to enter Florenza. All are exempt from the visa requirement as long as they have never been deported from Florenza. All passengers must pass arrival immigration before entry. Customs checks are randomly carried out by the Customs & Border Protection Authority (CBPA) of
Argentinstan
. All foreign nations are permitted to stay for a total of 6 months in every 8 month period. During that duration, they can live, work, and study but are subject to deportation in correlation with local, territorial, and national law.
Permanent residents and
Argentinstan
/
South Patagonia Islands
/
Florenza Island
/
Cayuga-Macami
nationals use specialized e-Gates to clear immigration and customs.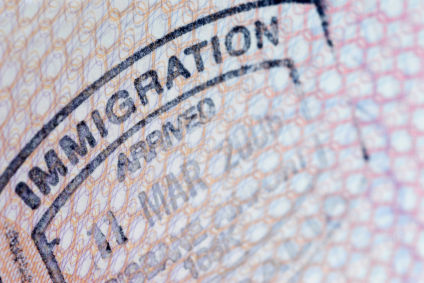 Code: Select all

Nation:
Airline:
Destinations flying to:
Do you agree to fly those denied entry back to their origin (Y/N):
Do you agree to comply with safety regulations (Y/N):
Do you agree to carry out further passport checks before departure (Y/N):