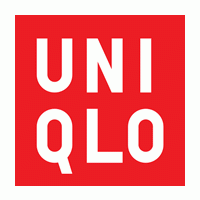 UNIQLO (Japanese: ユニクロ) is a multinational company with its headquarters at the UNIQLO Building in Mariobo's Grand Square district. It is 51% owned by the UNIQLO Group while the other 49% is owned by shareholders. The company is publicly traded on the Mariobo Stock Exchange and the Tokyo Stock Exchange.
The company was founded in Sendai by Tadashi Yanai, in 2002, who was a garment factory worker then. It started out with a single store in Downtown Sendai but the extreme popularity of the brand and the intense marketing it got thrust UNIQLO into the world eye and success. By 2004, it had expanded to 13 stores in Northern Japan and Hokkaido with over 700 staff.
Yanai, himself, at that time, owned all 100% of the company and it wasn't until 2012 the company became publicly traded. In 2006, the company opened its first store in Tokyo's Ginza neighborhood and that store became the most popular, bringing in over 13 million through its doors that year. After the immediate success in Tokyo, Yanai went on to open 3 more stores in the capital and led the company's expansion into Osaka with 2 stores, and into the island of Kyushu.
UNIQLO Building in Grand Square, Mariobo, Argentinstan
In 2009, due to the recession and the Northern Honshu stores losing popularity and customers, Yanai moved the company's corporate headquarters to Mariobo's Grand Square district where UNIQLO entered a new era. The company started its international expansion with
Argentinstan
with its flagship store there. It soon opened stores around the nation and became a publicly traded company in 2012.
It continues to grow today, selling high quality, thermal clothing in its stores around the globe.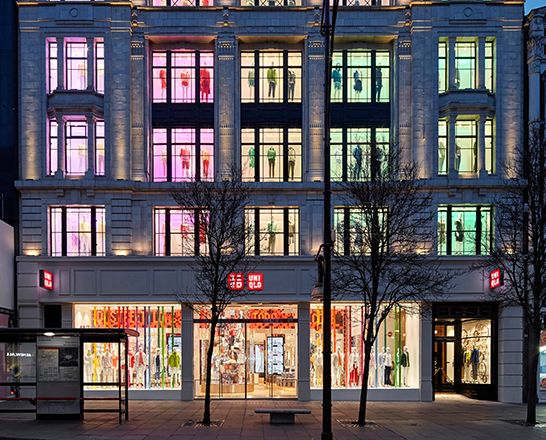 UNIQLO store in St. Exupéry, Argentinstan
STORES
Argentinstan
(Argentinstan City, Mariobo, San Francisco, Canary Beach, Rio de Janeiro, Exec City, Rio de Janeiro, Sao Paulo, St. Euxpéry, Natal, New Amazonas City)
-
Florenza Island
(Florenza, Florencia)
-
Cayuga-Macami
(Cayuga, Macami)
Paleno
(Santiago, Lima)
Azadeshia
(Niklam, Halapur, Durgapur, Kosala, Kapalipurm, Bandinagar)
Joaquin States
(Joaquin D.C, New Xalo City ,Los Santos ,Vestavia Hills ,Hartford ,Caylo)
Arthropol
(Arthropol City, Lyon, Amenidor, Toulouse, Nice)
Tobiasia
(Tobiasia City, Arkford, New Forest City, Manside, Aruk, Toport, Tob-An, Timwa City, Stormburg)