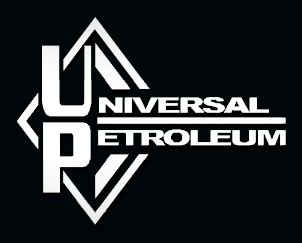 "World Travelers, World Builders.

Universal Petroleum.

"
History
---
Starting as a small, six-room office and an oil derrick, Rubin and Sons Oil Co. struck oil on April 21, 1923 under the command of James Roger Rubin (1889-1964). Since then, it grew into a regional power, notorious for buying out other, smaller companies, and became the backbone of the Meinkraftian Imperial Era. On January 12, 1982, after 57 years, Rubin & Sons Oil changed their name to Universal Petroleum Corporation. In 1990, they acquired TSI, Tactical Solutions Inc., a PMC, after small acts of terrorism were carried out on several company assets by local rebels. This formed a private army of 12,000 which is dedicated to preventing these disasters from happening. On May 12, 1983, Lorraine Rubin was born to Rupert Rubin and inherited the company on her birthday in 2007. Since then, UP has been involving itself with many conflicts around the world, making it a better place. We provide crude, refined, and filtered oil, as well as military options for those nation who need a little extra firepower.
---
Products
---
Oil-Based Products
Crude Oil------- 70 NSD a barrel
Refined Oil------- 75 NSD a barrel
Filtered Oil-------- 100 NSD a barrel
Gasoline------- 150 NSD a barrel
Jet Fuel------- 250 NSD a barrel
---
Clean Energy
Wind Turbine-------10,000 NSD per construction
Because of international concern, the "Solar Field" is no longer for sale.
Geothermal Facility-------100,000,000 NSD per Facility, 90,000 every year after.
---
Military Product Reserve

In the case you were looking for more military technology, we have a surplus from our defenses.
Defense Technology
Raven Machine Gun Mount------500,000 NSD
Uses one Browning M2HB .50 caliber heavy machine gun; Contains 300 rounds. Seats four (excluding gunner).
Raven Anti-Tank-------950,000 NSD
Armed with a BGM-71 TOW; Not recommended for direct attacks.
Raven Grenade Launcher-------800,000 NSD
Armed with 40mm Grenade Launcher. Can also be employed with tear gas.
Mantis Light Tank-------1,000,000 NSD
The prize of our defenses, it comes armed with 1 105mm cannon, 1 Coaxial 20/25mm autocannon, and 1 M2HB .50 caliber machine gun. Seats two.
---
Checkout
---
Code: Select all

ORDER FORM:
Are you a(n): Business? [ ] Nation? [ ] Organization? [ ] (Tick One)
What are you ordering? (Category):
What are you ordering? (Item(s)):
Quantity?:
Total:
---
Dear Customer,

Our workers will get right down to business in constructing/delivering your items. Please allow a few days for delivery. Payment is in advance. For any questions, email concerns@universalpetrol.org , we will address them as soon as possible.

Thank You,

CEO and Director


Lorraine Rubin



---
Nations that have done business with Universal Petroleum
Ryaanistan
Riysa
Denengrad
Coalition State
(now known as the Chagran States)