Member of the International Broadcasting Group & Universal Broadcasting Union
This storefront has been certified to be digitally secure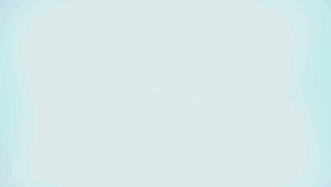 Click here to visit our website: http://j.mp/TheMedieteJournal
Originally a loose network of local newspapers and magazines up until the early 1990s,
The Mediete Journal
was established with governmental aid as a publicly-owned news organization in 2013, unifying 23 local newspapers and 4 magazines.
The Mediete Journal
has grown to serve all provinces and colonies of Trelatche, as well as offering international news coverage. With a team of more than 650 devoted reporters and journalists, TMJ consistently pursues the latest news, and tries endlessly to provide the latest both at home and abroad. Our dedicated team is stationed all around NationStates to pick up breaking news stories, and aside from our headquarters in The South Pacific, we have journalists ready in The North Pacific, Balder, The East Pacific, among many others. As the flagship news agency of Trelatche, we have the duty to do everything we can to create the best experience for readers, and provide thorough coverage on the day's headlines.
Since its inception,
The Mediete Journal
has continued to provide the latest news on issues NationStates faces, and unlike many other news agencies which publish on a monthly basis, we here at TMJ update the site
everyday
, or as often as we are able to. We are one of the only independent news organizations, allowing us to provide an objective view on events, and provide non-biased reporting on events. Our aim, originally to provide citizens of Trelatche with a well-established news corporation, has expanded to provide all of NationStates with fair news reporting, in an industry dominated by regional governments.
We have, and will continue to serve the NationStates community with pride, and provide quality news for all.
COMMERCIAL PARTNERS
"Providing More Than Ordinary Fun"


With more than 500 different subsidiary Companies the Delack Media Group is one of the most successful media conglomerates in the entirety of the globe. Catering to all kinds, Delack has aquired more than 2,500 stores and businesses in it's short history. From nightclubs like the world famous Republic, to restaurants like the Calton; to entire hotels like the Maloy; it's been the Delack Media Group that has been providing you with more than ordinary entertainment for over half a century. Come join us, sample our products, dance in our clubs, we promise you that when you come out, you won't view life in the same way.
"Londsdale's Premiere Luxury Hotel Chain"


The original property, a 125-room hotel in the heart of the city simply called "The Vandeviere," was popular among the city's elite and hosted numerous prestigious events such as the inauguration dinner of former Tall Oaks mayor Richard Dromm and the annual Vandeviere New Year's Ball. As Tall Oaks grew steadily to become a vibrant, cosmopolitan city, The Vandeviere was constantly swamped with guests - many of which were turned away due to the limited number of available rooms. To address this issue, it underwent an expansion and renovation in 1975 and received an additional 50 rooms...

read more
"For those who want a fresh and healthy drink."


Cattleland United Dairy, also referred to as CUD, is a newly founded company created by Elly Kurana by expanding her family's facilities, and entertaining a massive, specialized advertisement and improvement campaign of the company. With much success on the local scale, CUD continued to grow until it became one of the major milk producers in the nation of Cattleland. Cattleland United Dairy's mission is to offer to the whole world TOP QUALITY milk and dairy products such as butter, cheese, yogurt, ice cream and milk-based cakes and desserts. CUD has been in operation and continues to serve all customers.

The Mediete Journal
is rapidly expanding into other nations, and reporting from a growing list of regions. If you are interested in helping in reporting, contact
Federation of Trelatche
. Note that due to the differing views of regions on freedom of press, TMJ may not be welcome is some regions. Therefore, we may not be able to report from every region that is requested, though we will do our best to satisfy our readers.

In order to better serve the community, and to allow for every individual to choose their own plan, you will experience something different, and experience different advantages for each package you choose. If no package is chosen, the daily news will be delivered, and access will have to be paid for individually. All paper-based versions of The Mediete Journal are printed on 100% recycled paper.

The Basic Package provides subscribers with a basic addon to regular service. Features include:
Unlimited access to the site for one month
Multiple viewing on up to 5 devices at the same time
A complimentary app which sends alerts on breaking news in your area
Refined viewing experience
The Value Package include all the the features in the previous tier, as well as additional features:
Reduced cost for individual purchase of newspaper, down to §1.50
Unlimited access to the site for 6 months
Partial access to our partner ETV

The Ultra Package includes all features listed in the previous 2 tiers, as well as additional features:
Unlimited access to the site for 1 year
Full access to ETV
Unrestricted viewing on all devices
All applications will be processed with a maximum waiting time of 3 days,
guaranteed
.
APPLICATION FOR SUBSCRIBERS
*For those interested in having TMJ report on your region, please fill in the Application for Regional Reporting below.
Code: Select all

[b]Name of Nation[/b]:
[b]Subcription (None, Basic, Value, or Ultra)[/b]:
[b]Estimated population served[/b]:
[b]Other Requests[/b]:

APPLICATION FOR PARTNERS
Code: Select all

[b]Name of Nation[/b]:
[b]Name of company/organization[/b]:
[b]Link to Storefront[/b]:
[b]Description of what your store/service will offer[/b]:
[b]Other Requests[/b]:

APPLICATION FOR REGIONAL REPORTING:
Disclaimer (Please Read): For those interested in TMJ placing reporters in your region, placement may or may not be successful depending on the cooperation of your regional government. If the regional government allows reporting to be done in their region, then an available journalist will be sent to your respective region as soon as possible. As well, if TMJ does not have an available journalist at the time of your request, your regional news may not be reported on until we find a suitable candidate.
Code: Select all

[b]I have read the disclaimer and understand that this request will not guarantee that a reporter will successfully arrive in my region (Y/N)[/b]:
[b]Name of Nation[/b]:
[b]Name of Region[/b]:
[b]Link to Region[/b]:
[b]Other Requests[/b]: