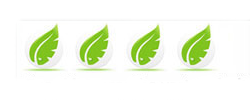 Ranked 4 Leaves by Ecotrax EcoRating
Partnered with Skyholder Aerospace Inc. in Military Aerospace
Partnered with The Anvil Arms Corporation
About Us
Sky World Aerospace was formed on January 21, 2013, with the merger of
Air of the Future
and
Ecthellion Aerospace
. These two companies were both formed on the principle of cleanliness, ecofriendliness, and good customer service. We will carry on these principles in this company.
Since its establishment, Sky World Aerospace has been striving to provide some of the best aircraft and we have finally released our designs. We have also developed state-of-the art maintenance facilities near the state-of-the-art production facilities in order to provide the best quality planes.
Why Choose Us?
Good question, simply because we are the best. We are trying to give you your dream aircraft. The customer service of our previous aerospace manufacturers was rated as "very good". We will try and get to you as soon as possible with your order and livery. we do not charge for a few better seats, adjustments to a aircraft are not charged and paint jobs aren't either. The third reason is that we are trying to improve the environment, by adjusting our aircraft engines to bio fuels like Ethanol. We are also using the best technologies available to reduce emissions. The 4th reason why you should choose for us is that we give you free repairs: you only pay for parts that have to be replaced and we will install them for free.
We hope you choose to buy from us! See you soon!
We are closed. Please proceed to Panterra Quality Aerocrafts (www.panterra.com for civilian airliners, our new storefront (http://www.skyworld.com) for RJs and personal jets, and Ruwenzori Aircraft Company (www.ruwenzoriaircrafts.com) for STOL and bush planes.