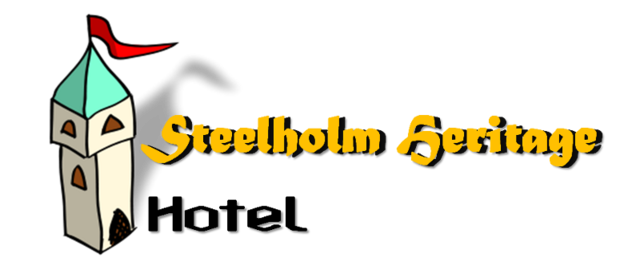 ---
About Us
Steelholm Heritage Hotel is a building preservation company, founded in 1965 by the late Sir Doig Steelholm and Lady Steelholm. It was established to rescue historic and architecturally interesting buildings and their surroundings from neglect and, when restored, to give them new life by letting them as places to experience for holidays.
Our aim is to promote enjoyment of historic buildings by enabling as many people as possible to experience living in them for a short time. The letting income generated from holiday bookings then pays for the future maintenance of the buildings.
Staying with Us



Steelholm Height
What will it be like to stay in a Steelholm Heritage Hotel? Our visitors tell us that no two stays are the same, and it is our aim that every Steelholm Heritage Hotel holiday should be memorable and uplifting. With no television our visitors enjoy just spending time together, whether in front of an open fire with a good book, chatting around the dining table or completing the jigsaw puzzle provided of the building.
Virtually every Steelholm Heritage Hotel has a private area in which to sit out. Many have sizeable gardens and several have spectacular views or battlements to be looked over. Some Landmarkers come with the intention of exploring the local area but find they never venture further than the bottom of the garden. For those wanting to go further a field we provide a specially made, large-scale walking map and information on things to do in the local area.
Many of our visitors want to know more about the place they are in. For each Steelholm Heritage Hotel, our Historian writes a History Album, a careful but readable account of the building, its history and past inhabitants, and a description of its restoration. There will be a bookcase containing the sort of relevant and interesting books you might expect from a well-read host, as well as those standard reference books you sometimes need to get the most out of a good walk or conversation.