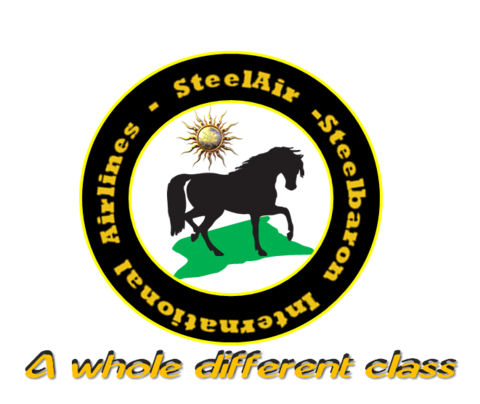 Our Fleets
•
Our Destination
•
Application
•
Our People
---
Our Difference
Let's face it. Air travel is a pretty straightforward business. You need to go someplace; we'll take you there on one of our planes.
But that's not what we're all about. Our tagline "A whole different class" means we approach our business with four key principles in mind. These are the four legs that we stand on. They're who we are. "A whole different class" represents our promise to you. Simply put, our goal is to do the little things that make a big difference to you.
We're Affordable
It used to be that to get a reasonable fare you had to plan your trip around a Saturday night stay. Forget that. We sell great low fares all week long, and offer combinable one-way fares, so you'll always get the very best price
We're Flexible
We'd rather bend than break. In other words, we know that things may change. Our aim is to assist you whenever we can.
Steelflight Entertainment
Watch it all for one low price with access to 30 channels of programming onboard our Airbus aircraft. There's something for everyone, from live SteelaTV™, SteelReel™-movies and special episodes of top-rated TV shows.
Steelflight WiFi
Stay connected in the air with WiFi, available on our E190 aircraft. Email, Facebook, Tweet, shop online, check the scores and more. In other words, make time fly.
Steelflight Meal
We offer a selection of hot and cold dishes, perfectly suited to the time of day. On early flights, longer than 60 minutes, you can have either a full English breakfast or a Continental breakfast. A full complimentary bar, including Champagne, is part of the service.
---
Steelflight Infobox
| | |
| --- | --- |
| President-class (1st Class) | Steelwind Airport Lounge |
| Prime Minister- class (Business) | Steelflight meal |
| Minister-class (Economy) | SteelaCrew |
Welcome to Steel Air

Rina Thomas Winsteel
Chief Executive Officer
www.steel-air.eos