Our Products - RMA User Fleets Upgrade Service -Product Price - JIMPOS- Goldbox - RMA Loyalty Club™ -Senior Executive Database -
Board of Director - RMA Foundation -Press Release - Radiomatics Aerospace Engineering College - RMA Plants



Recognition from GETrax

Establish in 1976, Radiomatics Moorburgh Aircraft begins as a humble entity to practice more on aircraft maintenance and repairing some electrical modification. As a focal supplier for Moorburg Air Force, RMA increase their expertise in start to develop twin turboprop aircraft as well as trainer jet for locally employed.

After 38 years, RMA has now proven herself as one of multi-discipline aviation manufacturer in the nation.

Radiomatics Moorburgh Aircraft's is a trailblazer in the manufacture. With our state-of-the-art facilities and a highly skilled manpower, we established the base for quality aircraft manufacture, maintenance, modification and technical backing for various types of aircraft and customers.

Radiomatics Moorburgh Aircraft's is a joint venture company that was established in 1988 under the auspices of The People's Republic of Moorburgh Defense Ministry, as a occasion of the country's strategy to develop self-sufficiency in the subject field of civil and military aircraft maintenance, overhaul and adjustment through the transfer of engineering science and the development of Moorburians nationals.

Since its establishment Radiomatics Moorburgh Aircraft's has developed a solid experience in aviation Maintenance, Repair and Overhaul (MRO) services. Today we are unitary of the leading providers of MRO services in the country.

RMA Khantari Investment (RMAKI)
Otaiview Technologies, LLC
RSF Technologies Ltd, our solar farm operator
RM Aircrafts Tech Pve Ltd - Developer of JIMPOS System
RMA Services Ltd - Focus on M&E, Civil & Waste management jobs within RM Aircraft Infrastructures
RegioWind, manufacturer of regional turboprop aircraft. web: www.regiowind.com


This storefront has been certified to be digitally secure
CleverBulb™-Intelligent Lightbulb
Our lighting provider
---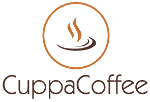 CuppaCoffee
will provide our cafe with excellent cup of coffee
---

Federal Automotive
Our land-base vehicle provider
---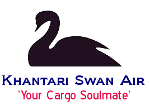 Khantari Swan Air
Our logistic transportation partner
---

• Three B747-400 sized aircraft maintenance hangars extensively equipped and climate controlled
• Fuel / De-Fuel hangar
• Corrosion control, paint strip and sun shelters
• Ground support equipment overhaul / repair facility
• Administration office complex

Radiomatics Moorburgh Aircraft's has state-of-the-art facilities that include three climate-controlled wide-body hangars all are equipped with the latest technologies in the field. Our support shops form an integral component of this complex with extensive facilities and spare parts warehouses
Radiomatics Moorburgh Aircraft's has state-of-the-art facilities consisting of three climate-controlled wide-body hangars each can accommodate a B747-400. Each is fitted with an advanced suspended docking system that provides simplicity of admission to any portion of an aircraft.
Support Shops
Radiomatics Moorburgh Aircraft's has extensive and specialized support shops. These reach from those for interior completions that include cabinetry, galley, seat, and laboratory workshops through to those for metal working, machining, heat treatment, tubing, welding, Thermoforming and composite repairs.
Specialty Shops, Non-Destructive Testing Laboratory
Radiomatics Moorburgh Aircraft Level III Non Destructive Testing Laboratory has set up and portable testing equipment. It uses the entire array of NDT techniques available today led by, highly qualified ASNT Level III professionals.
Composite Services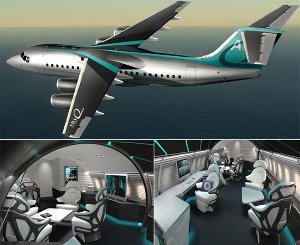 Our state-of-the-art autoclave is used in composite repairs of Components such as rotorblades and wing flaps.
Other Capabilities and Services
Our capabilities also include a variety areas related to aircraft MRO services, that includes:
Avionics & Radios
Communication & Navigation Radios, Entertainment Electronics, Laptop Computers, RVSM, SATCOM, TCAD, TCAS, Weather Radar, Wind Shear Detection
- Systems and component installation, modification, testing, repairs and alterations
Electrical, Batteries: Servicing and NICAD Battery System upgrade modifications
Flying Controls: Full capabilities, including service, weighing & balancing, control cable assembly manufacturing
Hydraulics: Hose and Tubing fabrication
Miscellaneous Services: Cadmium Plating, Defect Mapping, Heat Treatment, Machining, Penning/Stress Relieving, Plasma Flame Spray Coating, Welding.
In addition, Radiomatics Moorburgh Aircraft's has proven capabilities in B747 Section 41 modifications and L1011 wing, rear spar replacement.
Dr Leyland von Favtree
CEO