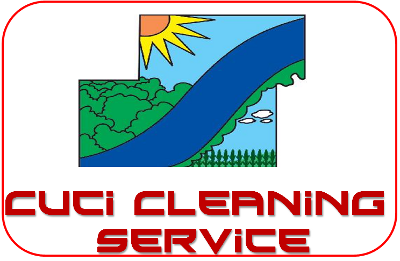 290-B, Ahmad Albab Tower, Bindustan, Sultanate of Bindu
---
Our Clientele & Application Form
< >
Our Equipment's
< >
Cuci

Franchise Program
---

Recognition from GETrax

We are a fast expanding cleaning service company based in Bindustan , Sultanate of Bindu.
Our main aim is to provide superior commercial and industrial cleaning services, surpassing the standards and quality of the professional cleaning industry.
Cuci
Cleaning Services is a cleaning company that provides general cleaning. We have proven and gained the trust from many of our customers in terms of cleaning performances, reliability as well as integrity.
Hassle free service.
Convenient.
Minimum risk.
If u don't want any commitment or responsibility for maid/cleaner. Let us provide you with solutions for your cleaning and maid service. Professional cleaning and satisfactory service at your service.

Cleaning is always going to be a challenge with the wide range of building styles and internal set-ups. That's why
Cuci
Cleaning Serviceoffer a fully customized cleaning service to suit all residential, office and building cleaning and maintenance needs; importantly, to meet your cleaning expectations and requirements.
When choosing
Cuci
Cleaning Servicefor your cleaning needs, you are putting your property in the hands of trained professionals who work extensively with top name estate agencies throughout the Bindu. You will be receiving the highest caliber of work and professional treatment. We have work together with many private landlords, property managements companies, letting and estate agents, developers, housing associations and charities.
Contract Plus
Office Cleaning
Clean and healthy working environment could help to reduce stress and increase productivity. We are willing to work with a wide range of organizations from large multi-nationals to small start-ups requiring just a few hours cleaning per week. Whatever your company size or need is, we have the knowledge and expertise to tailor a cleaning program to satisfy your individual requirements. We offer complete office cleaning solutions included daily office cleaning, carpet cleaning, floors cleaning and polishing, washroom hygiene, deep office cleaning and janitorial supplies.
Commercial Building Cleaning
As the saying "first impressions count", your building is often the first impression that your customer will gain of your organization and a direct reflection of the quality of services that your organization are adhere to. Nevertheless, pollution grime can make a real impact on the cosmetics of your buildings while you may not have the time, application knowledges and equipments to get rid of these cosmetic defects on your building.
At
Cuci
Cleaning Service, we take this responsibility very seriously. We are experts at cleaning buildings, facades and facilities to the highest standards. The design and implementation of cleaning schedules and maintenance specifications developed by
Cuci
Cleaning Service will ensure that our client's requirements for providing a clean, comfortable and bright environment for their staff and visitors will be met. We are so sure that our service provision will enhance customer's perception on our client's Brand Image and Corporate Identity standards. Our client will make the very best "first impression" with the least fuss and disruption.
Our services offer a comprehensive communal area cleaning service including entrance lobbies, stairwells, lifts, walkways, windows, washrooms etc. We are highly competitive and are confident that - if you asked us to quote for your building cleaning - we will be able to provide you with a price that you will be delighted with.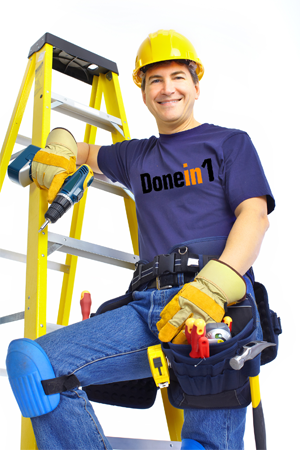 Condominium/Resident Area Cleaning
High level/High Rise cleanings
Special Occasions Cleaning
Trainings
Innovation in cleaning services is often about people, training and flexibility. People are the key to our success and a critical factor in delivering a high quality cleaning service to our client. By investing total support in our cleaning staff with our unique and friendly management style, our investment is returned by loyalty, enthusiasm and the motivation to produce excellent cleaning standards for you.
We endeavor to recruit operatives mainly by tight screening through applications and interviews; strengthens the level of security we offer our clients. Induction training is given to all our new employees. This involves a comprehensive explanation and demonstration of all our cleaning methods, applications of cleaning machinery and equipments, a full Health and Safety demonstration including our policies and a thorough explanation of the levels of professionalism we and the client expect.
All our employees subsequently go through regular Health and Safety and cleaning refresher courses in which we re-emphasize how to effectively clean and manage different corporate/residential environments. All
Cuci
Cleaning Service's employees without exception are ultimately trained to play a proactive role in making sure that the highest quality standards are met, thus ensuring customer satisfaction without compromise.
We offer our clients a wide range of cleaning systems. We customized all projects to meet your cleaning requirements and needs. We possess a full range of industrial and commercial floor care products, ranging from large ride on scrubbers to small vacuum cleaners. The sophisticated floor care equipment are utilized to increase the productivity and efficiency of our services.
---
Thank

Hajj Ahmad al Babb
CEO,
Cuci
Cleaning Service
www.

cuci

-expert.bin