---
Book Cover Design Services & Pricing
for the Books Publishing Company
sample
Our services offer you the expertise of a professional book cover designer that allow you the flexibility of choice while maintaining the creativity, quality and professionalism you are looking for in your book cover designer. Our goal is to give you a dynamic book cover design and book interior that will motivate your audience, and I offer suggestions that keep your budget in mind for best value.
Paperback Cover Design: $695+ included Cover/Back/Spine
Hard-cover Dustjacket or case laminate : $950+ includes Cover/Back/Spine/Flaps
• Indepth creative discussion
• 2 layouts, 2 proofs
• Cover image jpg files to use in display for advertising and website: both flat and 3D image files of the cover, NOTE: the flat cover image can be used for an ebook so you are getting your ebook cover for free when the physical cover is made!
• Free barcode is included made from your supplied ISBN
• Print-ready pdf files supplied for printer
• You own the rights to all work done once project is finished and paid in full
• Timeframe: allow 1 1/2 - 2 weeks (depending on what is to be done and scheduling)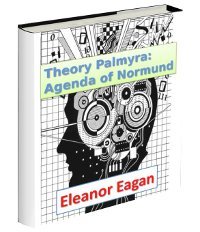 sample
Both a Paperback and Hardcover dustjacket $1,350 for the two of them, when done at the same time; includes the above and 3D display cover image.
Code: Select all

[b]Application[/b]
Nation:
Name/ Author:
Business Entity (if any):
Book Title:
Type of Genre (non-fiction/ fiction/ Corporate Yearly Report):
Note:
[spoiler=book cover]What's your favourite Picture (post a link)[/spoiler]
Vacant
Manager