Premise
---
In Macrobia, the only sounds that resonate loudly throughout the land are gunfire, explosions, vehicles running and men screaming.
19 August 1968 was the day that started it all. The Somaliland National Liberation Movement committed attacks on Pergamonic administrative institutions, and Markos Gounaropoulos, the Governor of Macrobia, ordered martial law on the regions affected. However, that never stopped the Movement from engaging in military confrontations against the Colonial Security Force, with growing widespread sympathy among the local population feeding their guerilla warfare machine, proving to be a massive thorn on the colonial forces. Determined to preserve the Pergamonic hold on the colony, Grand Prince Michael I Nicodemus and Prime Minister Charalambos Palloulis passed a law calling for an expeditionary force to pacify the Movement. Two ends hang in the balance a men on both sides fight with their blood soaked on the desert sands.
Belligerents
---
Grand Principality of Pergamon
Background
Commonly known as Pergamon, the Grand Principality is a Christian semi-executive constitutional monarchy situated in Anatolia. Ruled by Michael I and Palloulis, their conservative ideals led them to be keen on preserving the nation's hold on the colony. A conservative majority in the Boule is what keeps them afloat, all seeing the vitality of preserving the status quo. However, as long as the war prolongs, those in opposition will have their numbers grow day by day, and would do anything they can afford to ensure that the conflict ends. All it takes for Michael, Palloulis and the conservative band is to pray and do whatever they can to ensure that the war accelerates in their favor.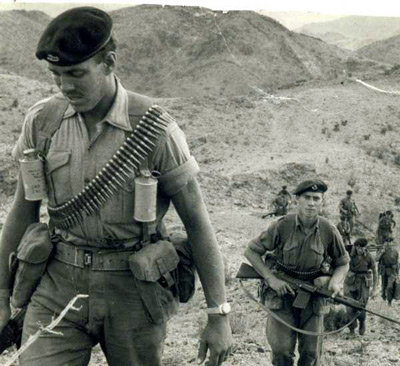 Pergamonic troops of the 1st Agema Force
Prominent Figures
Michael I Nicodemus, Grand Prince of Pergamon
Charalambos Palloulis, Prime Minister
Nestoras Zografellis, Succeding Prime Minister
Lykourgos Martakos, General Commander of the Macrobian Expeditionary Corps
Theofanis Tripolilis, General of the 4th Division, Macrobian Expeditionary Force
Thanasis Stavroglou, General of the 11th Division, Macrobian Expeditionary Force
Emilios Kostotis, General of the 14th Division, Macrobian Expeditionary Force
Diogenis Boosalakos, Air General of the Pergamonic Princely Air Force for Operations in Macrobia
Markos Gounaropoulos, Governor of Macrobia
Hristos Argyroglou, General and Commander of the Macrobian Colonial Security Force
Supporting Nations
Somaliland National Liberation Movement
Background
SONALMO for short, these native peoples are determined to fight for their independence from 78 years of Pergamonic rule. The politico-militant organization is currently lead by Saxardiid Maxamed Caynansh, an intellectual educated at one of Pergamon's top institutions. Amalgamated from other nationalist political organizations of varying ideologies, the Movement strives to uphold Caynansh's vision of an independent republic, where democracy reigns free without obstruction. Nevertheless, those with different ideologies retain a different idea as to how their independent democracy would function. This potential for internal division would tear the Movement apart if Caynansh does not deal with it quickly.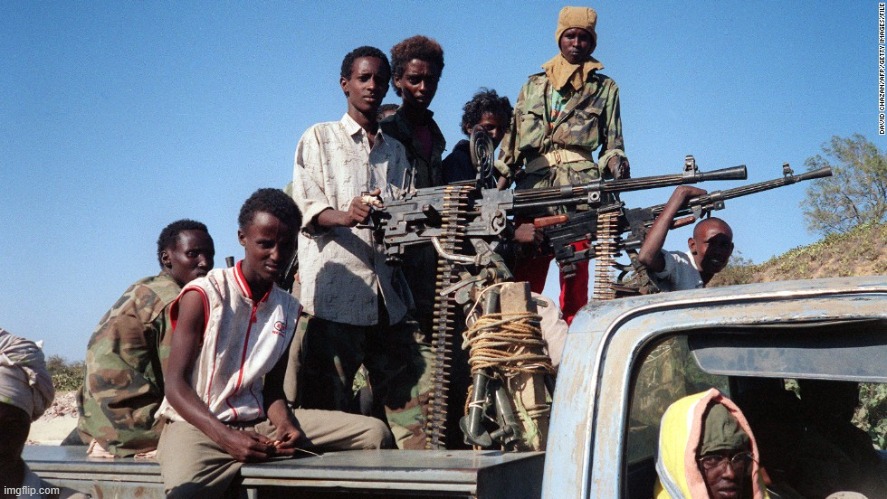 Prominent Figures
Saxardiid Maxamed Caynansh, President of Somaliland and Commander-in-Chief of SONALMO
Cabdiraxmaan Gacayte Barkhadle, Prime Minister of Somaliland and Vice Commander-in-Chief of SONALMO
Guntaal Cabsiiye Busuri, SONALMO General and Minister of War
Tarabi Caddow Ashkir, Minister of the Economy
Xiis Mahad Xasan, SONALMO General
Shankaron Cagmadhige Tareey, SONALMO General
Axmed Tawakal Xashraawi, SONALMO General
Supporting Nations
Peacekeepers/NGOs/Neutrals
Supporting Nations
Mercenaries
Originating Nations
Rules
---
Forum rules apply
Keep troop quantity less than or equal to 3,000. I want to keep the scope of the war in a relatively small size
No godmodding
No metagaming
Keep content at a reasonable level where the mods won't lock the IC thread down.
If you understand the rules, please type "I love the desert"
Application
---
Code: Select all

[b]Nation Name:[/b]
[b]Head of State:[/b]
[b]Head of Government:[/b]
[b]Minister of Defense/War:[/b]
[b]Commanding General:[/b]
[b]Supporting:[/b]
[b]Role:[/b]
[b]Amount of Support:[/b]

[b]Do you understand the rules?:[/b]