DUFF GARDENS,
ORNESS, IARANN GRUDAIDH
Supreme Leader's Second Home (Evac Point Alpha)
Supreme Leader Kesley Grudaidh sat within the confinements of his Luxurious Office as he received the latest letters, telegrams and news regarding the ongoing dispute between Iarann Grudaidh and Port Ember. He read the first letter on the agenda - the latest letter from the Port Emberian President.
2. The Militarized Dictatorship of Iarann Grudaidh is to resume its legal trade obligations by finalising its signed Arms Contract, consisting of the purchasing of small arms and naval vessels, to the full extent of the original contract, relating to both the financial and production arrangements. Furthermore, a $50 000 000 NSD fine is to be paid to the Republic for financial losses incurred by the Republic and its enterprises due to the unlawful breach of contract.
Reading this, Kesley stifled a laugh. The mental image of him having to pay anything to them after already dealing with numerous payouts for terror relief funds, war payments and the like was hopeful at best, foolish at worst. He took a sip of his morning coffee before continuing.
The Militarized Dictatorship of Iarann Grudaidh is to publicly apologise to The Republic for making false claims against it, stating that the Republic was involved in the assination of the Geonal Princess. This apology is to be made at the next seating of the Combined NOSA Council.
Once again amused by the wishes of the leader in front of him, he could tell that Edward was feeling bold, cocky and butthurt, a mental image which amused him thoroughly. Nevertheless, he began to type up his reply.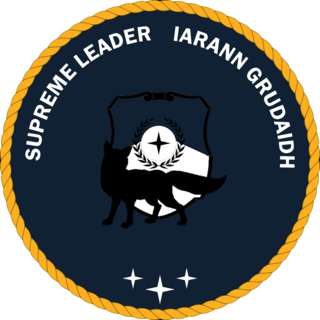 From the Office of the Supreme Leader of Iarann Grudaidh
---



From:


Kesley Grudaidh
Supreme Leader; Iarann Grudaidh



To:


Edward Flint;
President; Port Ember



Subject:

RE: Diplomatic Missive
Encryption Level:

Maximum
---

President Flint,

First off, to start this correspondence. I would like to thank you for your well wishes in my change of office. This has been a long time coming and is beneficial for the productivity of this Dictatorship. Whether or not this looks weak is a strange matter for you to be concerned about, considering the rest of your correspondence addressed to myself.

Secondly, not only are the requests by your administration strange and unjust, they're also frankly foolish. I'd like to emphasise that we have reason to believe you are - in some way, shape or form connected to the attack on Duff Gardens which has left billions of Grudaidhians deceased, mourning or brutally injured. As such, no statements will be taken back until there is sufficient evidence to deny your involvement. Thorough, meticulous and harsh investigations are ongoing on a global scale to determine the key factors and people who participated in this attack.

Thirdly, absolutely

no

payment will be made towards your nation - our actions were completely within the law and were done with heavy hearts. I must emphasise the existence of Section 2, Subsection 1: Trade Sanctions within the NOSA Code of Conduct in this scenario. It concerns me that you see a nation before you - which has experienced two major terror attacks and on the brink of war - and want profit. It concerns me that you see a former ally, shocked and horrified by your potential involvement in one of said terror attacks and want profit.

Fourthly, we will be happy to lift trade sanctions on a temporary basis for the sake of diplomacy and diplomacy alone, the international eyes are watching both of us closely and - quite frankly - perfectly good resources enforcing said trade sanctions have better places to be currently. My men have better things to do than enforce a trade sanction at this current stage.

Fifthly, I'd like to propose a detailed counter-offer which benefits the both of us greatly, such an offer would restore clarity and will be honoured by Iarann Grudaidh for the years to come. This counter-offer details;

- That Iarann Grudaidh will cease investigations into Port Ember's potential involvement in the Duff Garden's attack immediately, no questions asked.

- That Iarann Grudaidh will ensure that enemy spies and prisoners in which have knowledge which could threaten Port Ember's national security are henceforth transferred to your nation for interrogation. This will be known as the Emissary Transfership Pact.

- That Iarann Grudaidh will resume its previously ongoing trade agreements without hesitation. As well as looking to invest in the ŚDAR-1U currently in use by Port Arthur Police Services and designed by Śtalo Drako Industries Ltd for the correct pricings.

- Reverse the closure of the Port Emberian Embassy within Duff Gardens with immediate effect

- Inform the various members of the Northern Ocean Strategic Alliance's council that no further action is to be taken regarding the investigations and that trade sanctions are to be lifted as soon as possible. This will also cease complaints regarding Warfare Dishonesty.

In return, Port Ember will;

- Lift trade sanctions against Iarann Grudaidh with immediate effect.

- Withdraw it's complaint against Iarann Grudaidh with immediate effect.

- Continue to provide useful intelligence regarding potential security concerns towards the Militarized Dictatorship with immediate effect.

- Reverse the closure of the Iarann Grudaidhian embassy with immediate effect.

This ensures that neither side loses and both sides gain from such a scenario, the above will be known as the "Ember/Grudaidh CO Negotiations Deal of 2020.

Please write back to me as soon as possible.


Regards,



Supreme Leader Kesley Grudaidh
Iarann Grudaidh
As he finished this, a small and satisfied look appeared on the Supreme Leader's face, he needed to compromise for the benefit of all parties involved.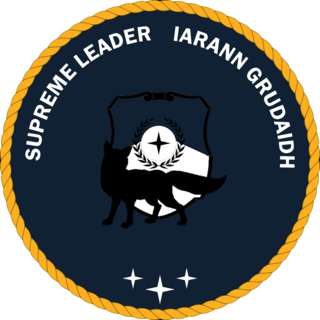 From the Office of the Supreme Leader of Iarann Grudaidh
---



From:


Kesley Grudaidh
Supreme Leader; Iarann Grudaidh



To:


Tony Muller;
Chairman; GFTC



Subject:

RE: Notice of Suspension
Encryption Level:

Maximum
---

Chairman Muller,

I am writing to inform you of ongoing discussion between myself and the President of Port Ember, a pursuit for a peace driven resolution is being worked on and I will keep you updated with any noteworthy news in the days to follow.


Regards,



Supreme Leader Kesley Grudaidh
Iarann Grudaidh
Satisfied with this, he'd draw up his third and final reply of that morning.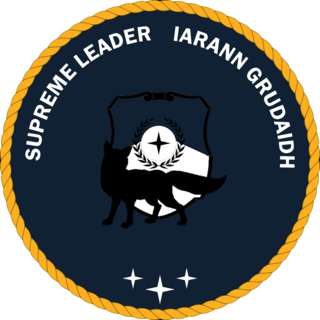 From the Office of the Supreme Leader of Iarann Grudaidh
---



From:


Kesley Grudaidh
Supreme Leader; Iarann Grudaidh



To:


Honourable Charles Darby;
Secretary General; NOSA



Subject:

RE: Official Statement & Notification of Enquiry.
Encryption Level:

Maximum
---

Secretary General Darby,

I would formally like to apologize to you regarding the lack of notice within the change of power, this decision was made within a limited timeframe and all hands were on deck at the time. I ensure you, we will continue to try to notify you of any news henceforth.

Regarding potential weaknesses, I'd like to stress that this is due to the large amount of stress my mother - The Supreme Vice Leader - had been under, splitting up the duties ensured that Iarann Grudaidh was ready for any scenario, more time and care can be taken to ensure that the priorities of Iarann Grudaidh are properly seen to.

Furthermore, I would like to alert you that both Port Ember and Iarann Grudaidh are engaging in talks which can resolve the matters henceforth. I will ensure that you are continuously updated regarding any new news or agreements.


Regards,



Supreme Leader Kesley Grudaidh
Iarann Grudaidh
---
DUFF GARDENS,
ORNESS, IARANN GRUDAIDH
Port Emberian Embassy
Rose sat there within the confinements of the negotiations tent as she listened to the offer that the enemy leader had put towards her. "That depends on the information you have. Iarann Grudaidh has many interests currently, amuse me." she sat back in her chair as she bit into the lollipop, hearing the satisfying cracking sound as she did so, a hand rested on her pregnant belly.
"I have irrefutable evidence of Port Ember's involvement in the Duff Garden's Attack." the words that came out of the leader's mouth made her freeze for a second, before a wicked smile came to life on her face. "My guess, you'd want to know this… No?"
She clicked her fingers, covering her mic as an officer came up to her. "Get the Supreme Leader on the phone, now." the officer nodded and walked off. She removed her hand from the mic and spoke. "It would really depend on what this 'irrefutable evidence' is. I don't need my men running on a wild goose chase, now do I?"
"That's… fair" his voice remained strong, confident and cocky. Just the way she liked the people that her men were planning to kill, but that was a story for later. "It's the identities of suspects in the death of the Princess of Geonal, as much information that Geonal could gather as possible from their… enhanced interrogation on members of staff at the theatre. We were able to slip a copy of it without any of them noticing."
She felt the urge to laugh, so she did. "You're seriously telling me that I'm supposed to believe this combahyah bullshit about how you somehow got hold of the most top secret information that the Empire of Geonal holds, subpar only to the Geonal Nuclear Codes without a single one of them noticing." she pulled the lollipop out of her mouth with a loud pop, discarding it in a local bin. "I smell desperation, you're fucked and you realize it."
"You're throwing away an opportunity, trust me." he continued to press his attack, but she didn't fall for any of it. "I have information that your Supreme Leadership will eat up, don't you want to please them?"
She laughed for the second time during that conversation. "Sweetheart, there's one thing I've noticed when it comes to Masked Resistance is - when the job's completed, when the day turns to night and when the message has been sent - those out doing their duties for your terrorist group, those on the field are left to die like savage animals. They don't give a rat's ass about you, I feel for you, really I do" her voice raised at the end of that, trying to hide the obvious happiness in her voice. "But trust me, whoever you're working for has given up caring about you. There is no rescue, there is no salvation, there is no knight in shining armour. The only way you and your friends can get out of this alive is by surrendering now. The only way you can see your family again is by surrendering now." she smiled as she glanced at the notes next to her. "Jeremy Adams, husband of Patricia Adams and father of Samuel Adams. It'd be a shame if they remembered their father as a terrorist who ended up in a bodybag after attacking innocent civilians in an embassy raid, now wouldn't it?"
He stuttered for a moment as his eyes widened. "How… How do you know my name…"
"Voodoo, or something similar really. Either way, I'd hate to have a Grudaidhian Strike Division of the Specialized Assault Unit raid your family home, take your child and wife and arrest them on suspicion of terrorism. Imagine… He's holding his stuffed teddybear in his little footy pajamas, you can almost smell him, he's crying as armoured men separate him from his mother. 'Mama! Mama!' he'd shout, but the men wouldn't listen, he'd be taken to a holding cell where he'd be-"
The man would forcibly interrupt Rose "Shut up!!!" she couldn't even see his face, but she somehow knew it was red. "You dare lay a finger on any of my fucking family and I will blow the heads off of every single one of the Port Emberian's here, then you'll be left to explain how you failed - once again - to save the lives of hostages."
She sighed softly and muted herself, before turning to the Vortex Commander standing next to her, she was wearing olive-green combat uniform with the Vortex seal on her upper arms. Her ginger hair was placed neatly in a ponytail with an olive-green beret covering most of it. "Launch your attack, your priority is to capture them, ensure you capture Mr Adams… They're to be brought in for questioning."
The Commander nodded before speaking "Yes ma'am, quick, clean and ruthless. Just the way you like it." then saluting and walking off to her group. Vortex had numerous teams in various sizes, all for differing situations. The team consisted of 7 total Operatives, highly trained and ruthless. A smaller group than usually seen during responses, however, having a larger group made operations clunky and painful, no ability to stealth their way through.
"Alright team, this one's going to be silent, deadly and ruthless." she clasped her hands together as they gathered around a layout of the map. "Dublin, Vaduz and Lima, you guys take the windows on the ground floor, you will be known as Team Alpha. Edinburgh takes a sniper position, she will be known as Operative Beta, Storm, Nomad and I will take the back entrance, we will be Team Charlie.
They nodded in unison, splitting off into their various groups. "Mic check" The operative known as Edinburgh spoke as she trained her sniper rifle at the various windows facing her, already spotting an abundance of targets.
"Hear you loud and clear, Edin." Vaduz spoke as he fixed his balaclava - which previously laid neatly within his back pocket and putting on his helmet. "Don't miss." he added, earning a soft laugh from Dublin.
"Right back at you, Vad. Remember, silent, deadly, ruthless. Quick and clean, do not hesitate and don't go overt at all costs. Rose will keep their boss talking for as long as possible. I don't want a repeat of the last hostage situation Vortex responded to."
"Ma'am" the rest said in unison, as they arrived at their various positions at the embassy.
"Team Alpha in position, ready and waiting, full stealth." Vaduz spoke up again as they took their positions near the back door, readying to silently breach it. The Vortex insignia positioned on their helmets.
"Team Charlie same traffic"
"Operative Beta same traffic"
"Breach." The Vortex Commander, Commander Stone, spoke as her team began work to take off the glass, ensuring to be discreet as they hung from their harnesses, attached to the repel points on the roof. They removed the glass and repelled in, taking various points of cover as they moved up to the wall next to them.
Stone flipped the miniature tablet on her wrist as it's camera function came to life - often referred to by Special Forces as "the snake camera" it's small size made it difficult to spot, but often deadly to an unassuming hostile.
She peaked around the corner using the camera and held up two fingers, signifying two enemies spotted, she then pointed the way they were facing - away from them. Perfect.
They peaked and began to slowly creep up towards them, before swiftly hitting them on the back of the head with their rifles, and dragging their limp bodies to their breaching point, where they were zip-tied and silenced, in case they were to wake up from their slumber. They continued their advance into the building.
Team Alpha moved their way through the building at decent pace, quickly and swiftly taking out any threat that opposed them. They made great progress until suddenly. "All Callsigns, this is Operative Beta, you're overt. Hostiles are reacting to movement, god-speed."
"Shit" Lima spoke softly as she clocked an alert guard and took the first, silenced shot of that day. Their body flopped to the ground, lifeless and gruesome. "Vortex Lead, what's your call?"
"Prioritize finding and rescuing the hostages, leave Jeremy Adams to us." she replied as her team advanced through the second floor. "Arrest who you can, kill the rest."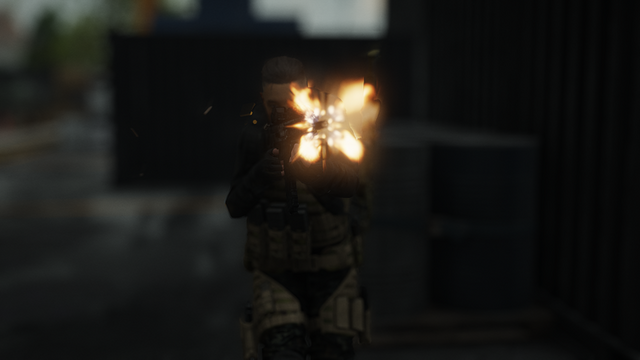 ---
OOC Note: Hey everyone, sorry for the double post, as my last post was a joint one between myself and Astares, I thought it best to continue the parts left out by that post. I hope you all enjoyed the read.