Welcome to the NS Warfighter Tactical Convention!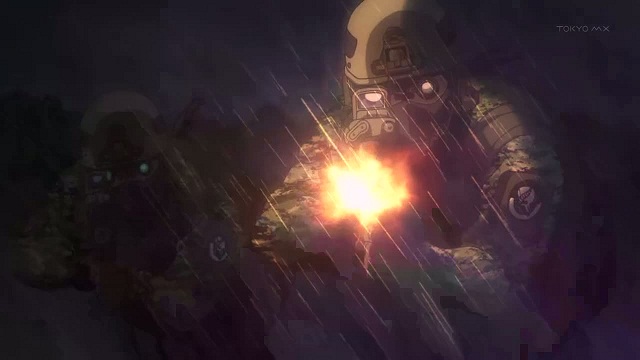 The Premier in Military Training and Exercise RP for all the Nations of the World!
Here, your Specialized Military Forces will clash with one another in speed, endurance, agility, and combat prowess, leaving their competition in the dust, and representing their native lands.
But how does it work?
The NS Military Tactical Convention relies on the use of advanced V.R. training similar to that of the Emmerian Training simulations. These 'simulations' are as close to the real deal as it gets, with highly advanced programmers integrating various scenarios within them. In these simulations, soldiers will feel the environment as though they are actually there. They will feel pain, hunger, thirst, and bloodlust. Here, our competitors will face off against one another, in different battlefields randomly generated, using Operational Pasts and Geographical Features belonging to both.
___
The Rules of Engagement
- No Power Armor*
- No Laser/Light Weaponry
- No Outside Influence
- No Hacking (GodModding)
- Absolutely No Arguing
- Op's Word is Final
- Common Sense
Golden Rule:
Be a Good Sport! Realize your faults; you win some, you lose some.
The Application:
Name of Nation:
Name of Warfighter:
Squad Members Attending (No More than 4, Include Bios):
Weapons:
Equipment:
Biography on Warfighter:
Current Warfighters:
- Special Tactics Intervention Group (S.T.I.G.R.U.) -
New Emmerian Coalition
- Schuzstaffel (S.S.) -
Die erworbenen Namen
- Special Forces Operational Detachment Alpha (SFOD-A) -
Paddy O Fernature
- Spetsgruppa Prizrak -
Bratislavskaya
- E.S.F.R.T. 001 -
Erquin
Team Alpha: SFOD-A, STIGRU
Team Bravo: Spetsgruppa Prizrak, Schuzstaffel
Team Charlie: 1st Battalion Rangers, BASTION
Team Delta: ESFRT 001 and Valkrie Ranger
Good Luck!
*Warfighter: Your Nation's Tier 1 Special Forces Group.
*Power Armor: Any armor that is in small quantities/not available to average units/Armor that is nearly impossible to penetrate through conventional means, which covers large portions of the body.
*This uses PMT Elements, but at the core, is a MT RP and no such equipment such as rocket boosters or laser guns will be allocated to your soldiers.
Let's Do This.