OOC: A little idea I had. Please keep this modern-tech only. It sort of ruins things when someone barges in with the Cure for All Diseases(tm). Otherwise basically all welcome - I know II is full of pristine, sparkling first-world nations so some hellholes are needed to give this any purpose.

Also how on earth do bullet points work?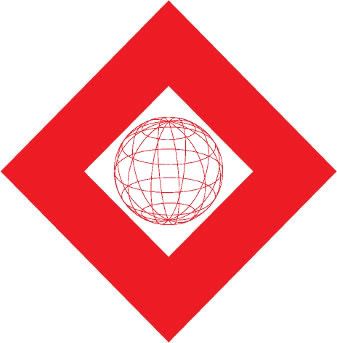 The Global Initiative for Disease Control
Recognising the enormous human and economic toll infectious disease inflicts on peoples all around the world, and the lack of international coordination and cooperation with regards to the constant threat of infectious disease spread, the Federal Republic of Hamilay's newest initiative on the international stage is to found the Global Initiative for Disease Control (GIDC), with the objective of addressing these issues.
The Global Initiative for Disease Control's mission statement is to combat the spread of infectious disease through all populations of the world.
It will accomplish this through the following actions:
Establish and support programs to prevent and treat infectious disease
Coordinate nations on plans to monitor and combat the spread of infectious disease and pandemics
Support like-minded organisations in the mission of preventing infections disease
Support infectious disease research
Current priorities of the GIDC have been designated as alleviating the effects of malaria, polio and HIV in developing nations. In addition, it is also focused on efforts to coordinate national health authorities in the event of a pandemic of influenza or otherwise. Our campaign to eradicate poliomyelitis is continuing through oral vaccine and a target has been set for reducing the incidence of the disease to zero by 2025. The GIDC participates actively in malaria control through distribution of anti-malarial drugs and anti-mosquito control measures including distribution of mosquito netting, pesticide spraying and habitat reduction. HIV control programs currently participated in involve the distribution of anti-retroviral drugs, distribution of condoms, prevention of mother to child transmission measures and educational programs.
All nations, regardless of race, creed, or religion, are invited to join the GIDC. Member states should exhibit a commitment to the following measures;
Support the mission of the GIDC internationally with financial, material or personnel aid
Transparency on disease status within national borders
Willingness to cooperate with GIDC recommendations on border control and treatment measures in the event of a global infectious disease pandemic
Swift response to outbreaks of disease potentially at risk of causing a global pandemic
Eradication of infectious disease within national borders through vaccination, treatment, education or other programs
Note that lack of resources do not exclude a nation from joining the GIDC; indeed, the primary aim of the GIDC is to assist nations with limited resources with disease control. If a developing nation is willing to accept GIDC aid and funding and wishes to implement approved GIDC measures no more can be asked of them.
The GIDC will be headed by the office of the Director-General, with global operations supervised by regional headquarters. The Director-General will serve for a term of 2 years and will be chosen through vote of GIDC member states; each state has an equal voice in selection of the Director-General and is free to propose one candidate during each selection period. The current head of the GIDC, chosen by the Federal Republic of Hamilay as the founding member, is Dr. James Mendel, who has extensive experience in the public health field. Dr Mendel graduated with a bachelor's degree with honours in World History at the National University of Hamilay, going on to study a postgraduate degree in medicine at the Beferen Institute for Medical Education. Since his graduation he has served as a special policy adviser to the Federal Ministry of Health and head of the Republic Institute for Infectious Disease Research, which is proposed to be amalgamated into GIDC facilities.
The GIDC headquarters is currently located in Beferen, the second-largest city of the Federal Republic of Hamilay, at the Hamilayan regional GIDC branch, the only facility in operation at this time. As Beferen is the centre of scientific and medical research and education in the Federal Republic, as well as one of Hamilay's 'world cities', this was the obvious choice for its Hamilayan division to be based. However, in the spirit of equality between member states, we are currently accepting proposals from other nations to host the GIDC headquarters if compelling reasons can be given.
Member states:
Hamilay

, the Federal Republic of


The Beatus

, the Theocracy of


Santheres

, the Most Eminently Serene Republic of


Beth Gellert

, the Indian Soviet Commonwealth of


Avenio

, the Most Serene Republic of


Valipac

, the Commonwealth of


The Wolf Hold

, the Military Federation of


Noordeinde

, the Grand Duchy of


Fatatatutti

, the People's Republic of


Cadhinoria

, the Empire of


Northern Colonies

, the Federation of
Currently providing aid to the following nations: