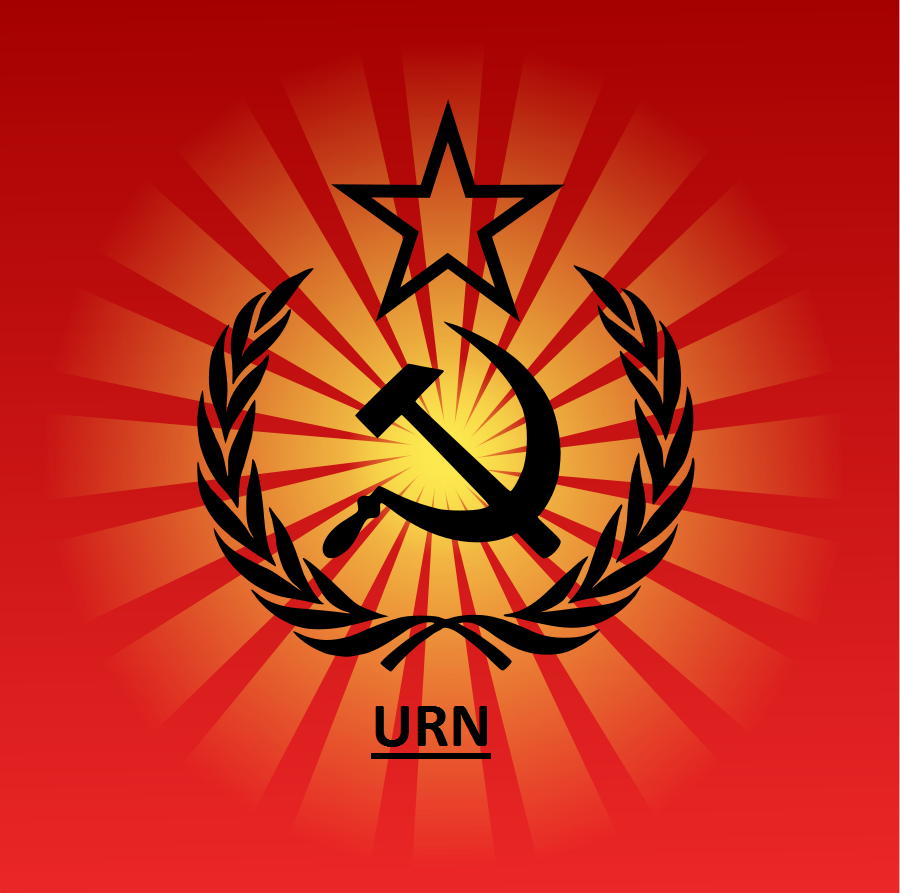 An alliance of communist, socialist and leftist nations has formed in the world. The Union of Red Nations, or URN. They have taken it upon themselves to fight Fascists, Monarchists, and Capitalists, for the sake of the people. They have now opened their roster to the world, offering membership to communists and socialists around the world. The current roster is made up of:
We base ourselves out of this region:
The Union of Red Nations
The URN also calls on similar groups for possible alliances.
Here is our constitution
Code: Select all

[b][u]Membership Application:[/u][/b]
[b]Full Nation Name:[/b]
[b]National Ideology:[/b]
[b]National Leader/s:[/b]
[b]National Capital:[/b]
[b]Are you willing to join the region?[/b]

Code: Select all

[b][u]Alliance proposal:[/u][/b]
[b]Group's name:[/b]
[b]Brief group description:[/b]
[b]Group ideology (if no single one for the group, just put N/A):[/b]
[b]Do you also seek an embassy exchange?[/b]