The great hall of the Senate Chamber echoed with thousands of shuffles, coughs, and creaks as the unmistakable thud of wood upon wood cleared the air. With a single loud clear of his throat, Lord Maxois bellowed "The Right Honourable Minister for National Defence and Security has the call!".
Rising from the long, white benches which encircled the chamber, Sarah took her time eyeing off the opposition Senators as she approached the order box. "Most Honourable Senators, and members opposite" she began to the roaring laughter and muted groans of the respected sides. "We rise today to seek leave to move a motion to amend Schedule 9 of the International Trade Guideline and other Measures Act to include the region of Gholgoth and the nations within, with immediate affect".
The room irrupted in noise with crises of "Had any one heard of Aerosalia before this morning?" and "Shame" carrying above the din. It would take Lord Maxois rising from his seat and removing no less than a dozen members of the opposition for order to be restored enough for him to continue "The Leader of the Most Loyal Ministers has the call"
"Thank you my Lord Speaker, I move a procedural motion that a general gag be applied, and the motion be put"
Waving aside a tide of opposition front benchers rushing to microphones, "All those in favour...?". The resounding shout of "aye" from the Senate was quickly followed by a repeat performance.
---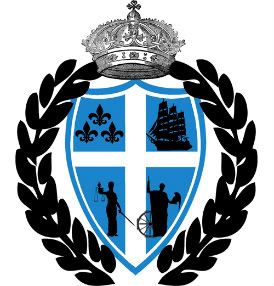 Constitutional Republic of Rotovia
Ministry for Foreign Affairs
PRESS RELEASE
RE: Rotovia imposes economic sanctions upon the region of Gholgoth
With the passage of an amendment to the trade legislation this morning, the Rotovian government has taken the decisive step of upholding our opposition to Automagfreak, the values and actions they have expressed on the international stage. Defence Minister and Vice President Lady Sarah Hours called the move "A daunting, but necessary move to ensure our foreign policy is more than empty rhetoric".
The sanctions will apply to all nations within the region of Gholgoth, applying to all goods and services produced or sold through those nations. Officials from the Department of Trade and Development where quick to issue an orange flag notice to all licensed international operations within Rotovia that the new restrictions come into immediate affect. Business and individuals operating within Rotovia, regardless of their country of origin, are reminded criminal and civil penalties apply.
Vice President Hours responded to concerns from the press gallery the sanctions would harm Rotovian businesses by stating "Rotovian business has always succeeded because we lead and not follow when it comes to ethical conduct, and trading with despicable nations nations such as Automagfreak cannot be part of the bottom line".
Rotovian business concerned about the impact of this decision are advised to contact the Department on XXXX-XXXX-XXX