(OOC: Slaver Alliance? Slaver Alliance. Non-Slavers ARE allowed.)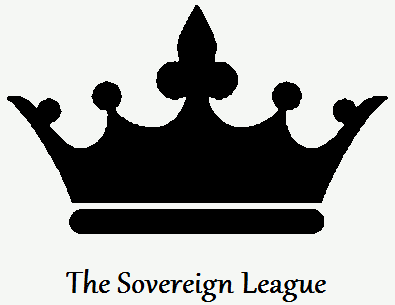 After lengthy meetings, summits, diplomatic overtures, and several crazy nights out on the town that we all regretted, officials in Vakolic, the Federation of Des-Bal, and the Security Syndicate of the Black Plains have decided it to be in the best interests of their respective bodies to form the Sovereign League. Vakolic founded it for duty and honor. The Security Syndicate agreed because its analysts deemed the increase in exports from such a body to be profitable. The Federation signed on for a combination of both reasons. And the Sovereign League was formed. The first thing that the founders did was draft a League Compact: something to act as a diplomatic statement as well as a document for members of the League to abide by. Then they had to designate a capital for the League. Originally, it was decided that the League Headquarters would be in Free Thallia, The Black Plains due to its central location. But due to... rampant security risks this option was decided against. The Vakolicci wanted it to be in Iros while the Des-Bali delegation pushed hard for Des-Hagir. In the end, by some means or another, it was decided that the League Capital would switch every year, starting first in Iros and later moving to Des-Hagir. Free Thallia was decidedly left out of the equation. Recent bombings in the city did not leave the delegates uncertain of their decision.
Despite the obvious intent of the League, the Compact does not once mention slavery. Quite ironic. But only a wink and a nod are required to make one read between the lines. So, do you need a pen?
Those who would like to join are classified into these groups:
Economic Observers: Receive economic support from the League and are expected to grant only economic support.
Military Members: Receive only military support from the League and are expected to grant only military support.
Full Members: Receive the benefits and expectations of both Economic Observers and Military Members.
Protectorates: Receive the protection of the League. Must make a valid case for not being able to protect themselves.