NB: THIS THREAD HAS BEEN EFFECTIVELY REPLACED BY THE SUMMIT THREAD, SEE BELOW FOR LINK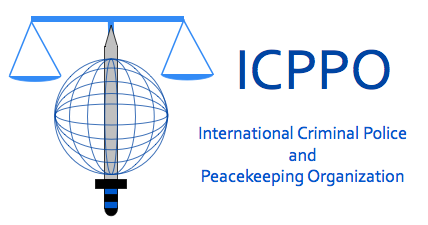 IC OF THE INTERNATIONAL CRIMINAL POLICE AND PEACEKEEPING ORGANIZATION
Whereas it has always been necessary to preserve order,
Recognizing that there exists a need for an organization to combat the problem of crime, especially with mass criminal gangs now operate across borders,
Observing that there exists a good opportunity to act on sound values, and intentions,
Aiming to provide or facilitate communication between member countries regarding law and peace enforcement,
Determined to aid in the process of bringing criminals to justice at all costs within the bounds of the respective law,
Preamble from the Charter of the International Criminal Police and Peacekeeping Organization
The TBRE has decided to form an alliance with any nation, regardless of political, social or economic ideology - as long as they share the common goal of defeating those who break the law.
The alliance?
THE INTERNATIONAL CRIMINAL POLICE AND PEACEKEEPING ORGANIZATION
This is the
IC Page
. Do not use it for anything else apart form putting up operational proposals and proposed persons of interests, as well as other IC talk.
Other threads:
Summit Thread
Factbook and Inquiries
OOC and Signup
How to do an official ICPPO operation
Advertise on this page. DO NOT CARRY OUT ACTUAL OPERATIONS ON THIS PAGE
Create a new thread called INTERNATIONAL POLICE OPERATION: (Name of operation)
Put:
This thread is a continuation of the International Police threads. Interested parties should first signup as a member of the International Criminal Police and Peacekeepers Organization at:
International Police Signup
On the OP, put up the form you used to apply.
Start.