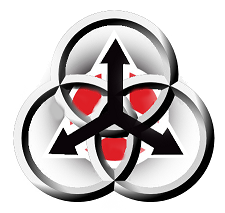 "
Axis invictus
"



- TL; DR = Axis is an anti communist alliance.
- This thread is Open for those considering to sign up only.
- Standard NS Forum rules shall be applied here at all times without failures.
- If you are not an accepted member please

do not

spam in this thread. But if you wish to discuss official matter (joining, requesting assistance) you are allowed to do so.
-

DISCLAIMER

: This is merely a game, our conducts in this thread does not necessarily represents our world view in real life, and our views may have change after some duration after our postings.
- When we're not discussing war and roleplays we also functions as small social group, and simply have fun with each other.
- Collectively, we prefer having a pre planned RP, instead of having some random declaration of war made against us.
-

We reserve the right to not engage into any roleplay with certain party.


- To all members: Please check the bulletin board from time to time.
Introduction
---
Welcome,

You are now visiting the main thread of the Axis Alliance, which is also officially known as the Cebu Cooperation Pact. This thread is for the Axis pact that was agreed upon and signed earlier by the founding nations (

Asigna

,

Huda

,

Whiteshore

,

Dewhurst-Narculist

, and

El Cuscatlan

) in the city of Cebu. We are an international governmental organization that was designed as

a military alliance in the ongoing global crusade against communism

. Since our foundation on 16th March 2014 we aspire to become one of the leading anti Comintern front in the entire NationStates universe. Our visions is to rise as a great alliance, continue our struggle for the rest of time, and to unite people of the world, by forging close cooperation between the

center

and

right wing

states for our shared mission in combating communism

anywhere

,

anytime

for good of all humanity.

As an alliance, we operate under the concept of

mutual defense

; a declaration of war against one member is considered as an automatic declaration against the entire Axis, and this right is enshrined in our Alliance Charter.

(Please refer to it if you wish to learn more.)

However, the Axis military operations are not limited solely for the protection of its own members, often in times of need, in order to maintain international stability and to foster international peace, and whenever such operations is deemed justified we will not hesitate to act as peacemaker, resorting to the use of force by providing humanitarian intervention in other states who requires our assistance.
Principles and Fundamentals of the Axis Alliance
---
As our guidelines, we adhere to these following principles as enshrined in our Charter:
a. Respect for the sovereignty, independence, territorial integrity, and national identities, regardless of political ideologies and systems of its members.
b. Non-interference in the internal affairs of its members.
c. Non-aggression policies towards its members.
d. Shared commitment and collective responsibility in achieving the mission and vision.
e) Encouraging the spirit of nationalism and patriotism amongst its members.
f. Supporting other anti-communist efforts taken by the members of the international communities outside of this Alliance.
g. Adhering to international laws by International Organization that is recognized and sanctioned by the Alliance.
h. Reliance on diplomacy and peaceful means in resolving conflicts amongst its members and non-members.
i. Encouraging the use of total force against sanctioned enemies, without any reservation or indecision
J. Preventing members from becoming a failed states.
Current Leadership
---
Grand Allied Commander: General Kommandant Sarco Thylaca of the Imperial Grand Duchy of Dewhurst-Narculis

2nd Grand Allied Commander of the Axis forces

Headquarters of the Axis:

Kaehwang, Daejong

Overall supreme military commander of the Axis forces. The grand allied commander may order, veto and lead the military operations conducted by the axis.





Secretary General of the Axis: Interim Fuhrer-President Corrington von Vlad

the Stratocratic Republic of Sabah




2nd Secretary General

Designated representative of the Axis Alliance, administrator and also in charge of the executive body in matter of policies, and decision making of the Alliance. He or she will serve for a duration of 4 calendar weeks





Founder: President

Erin Terten

of

The Philippine Bayan of Asigna
Membership Application Form
---
If you wish to be a part of the Axis, and has been invited by one of our members and has been cleared by the Security Council, fill in this application form. It may take sometime though before your application is accepted, please give us up to 10 working days.
TERMS AND CONDITION
1. All details must be filled in.
2. Do not tamper or remove any section of the form.
3. We reserve the rights to reject any application without notice.
4. As for referral, it's best if you can get validation from a member of the Security Council.

P/S: Please take note of this.
Code: Select all

[align=center]
[size=150]OFFICIAL AXIS ALLIANCE
REGISTRATION FORM[/size][/align]

[i]National Info[/i]
[b]Nation Name:[/b]
[b]Referral *Who invited you*:[/b]
[b]Map (if available): [/b]
[b]NS Population:[/b]
[b]RP Population:[/b]

[b]Government Type: [/b]
[b]Head of State: [/b]
[b]Head of Government: [/b]
[spoiler=Notes][size=85](For government type: You can be a Socialist Democracy-Democracy-Constitutional Monarchy-Military Junta- or other non communist state)[/size][/spoiler]

[i]Military Info[/i]
[b]Number of Active and Reserve Troops: [/b]
[b]Membership Type (Observer, Full Pledged Member):[/b]
[b]Nation Tech Era (MT/PMT)[/b]

[i]Alliance Misc[/i]
[b]Do you agree with the Fundamentals and agree to abide to the Charter?:[/b]
[b]Have you read the Charter?[/b]
[b]Are you a member of any other alliance other than the Axis? (Please provide name(s))[/b]
[b]Are you currently engaged in an armed conflict? [/b]
[b]What is/are the reason(s) on why you are applying for this Alliance?[/b]

[b]Describe your nations policies toward human rights issues: (LGBT, religious freedom, etc)[/b]

[b]Roleplays Examples[/b]





---





---






"One Glorious"
AXIS ANTHEM by EL CUSCATLAN
"On whole world
Red flags are falling
By our spoken word
They are to ashes turning
One victorious
Axis is standing
Alliance glorious



Nations uniting!


Come my friends face red fewer
The time is high, to see world newer
Arising from ashes, arising from armies



Arising from our victories!


When we united
Whole world trembled
In fear they waited



Now we make evil bleed!


In glory we reclaim
What ours once was
It will give us eternal fame



The time come has!


Come my friends face red fewer
The time is high, to see world newer
Arising from ashes, arising from armies



Arising from our victories!

"