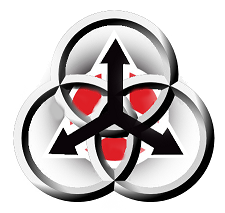 "
AXIS INVICTUS
"
Peace! This thread is for the Axis pact that was agreed upon earlier by several nations and was signed in the city of Cebu. Aimed to create a new anti Comintern pact that will be active in its will for the rest of the humanity's time. A grand allied commander would be decided.
-A declaration of war to one member is an automatic declaration of war to all other members.
HOWEVER: A member that is at war with another power may choose to invoke the purpose of the pact or not depending if they have the capability to finish the war they are in on their own but if they clearly need aid, then it is the Axis member's duty to rescue the nation to their own initiative anyway.
-All member powers are encouraged to offer aid to joint military operations done by the axis.
Grand Allied Commander: General Kommandant Sarco Thylaca of the Imperial grand duchy of Dewhurst-Narculis


2nd Grand allied commander of the Axis forces

Headquarters of the Axis:

Kaehwang, Daejong


-The grand allied commander may veto any suggested military operation that will be done jointly by the army and will lead military operations that will be jointly done by the member nations.


Interim General secretary: President

Erin Terten

of

The Philippine bayan


-The General secretary has a term of one month before resigning. The general secretary, he/she is the original poster, not necessarily the leader of the Axis forces.
---
Our fundamentals will be the following.


-Annihilation of communism and Bolshevism worldwide as time passes
-Upholding the sovereignty of each other
-Prosperity through force
-Nationalism of member nations
---
Axis registry

Members of the pact:

---

Red

= Suspended members

Blue

= Observers who are bent on becoming

full pledged members

Dewhurst-Narculis

, the Imperial grand duchy of

Asigna

, the Philippine bayan

Whiteshore

, The Imperial Federation of

El Cuscatlan

, The South American Empire of

Huda

, The Abbasist republic of

Bolrieg

, The Kingdom of

Arhel

, The Kingdom of

Southern Pirates

, Also known as

Tarkan

Kurghaar

, The Khanate of

Zhouran

, The Greater socialist republic of

Valdrin

, The Greater reich of

Sabah

, The republic of

El Falcata

, The dictatorship of

Zhaipan

, The Republic of

Aravea

, The United states of

Greycoat

,

The republic of

Khran

, The Holy Imperium of

The Omega SyndicateThe Russian Imperial RepublicKrazhokia

, The Military Junta of

The Polarian Empire

, Also known as

The Imperial Commonwealth of Polaris

Marsisan

, The United Kingdom of

The Etruscan LeagueImperial Avantia

, The Supreme

holy empire of

Zataristan

, The Arab republic of

Stahlarev

, The empire

The

South American ConfederacyAeyariss

, The Most Serene Empire of

The German Democratic ReichAlderann

, The empire of

The new united britsh empire

,

The constitutional monarchy of

New Roman Empire

,

The Imperial empire of

Maharo

, the Wolf republic of

Taehwang

, Jingoistic States of

Estormo

, The Dominion of

(also known as

the Aldmeri dominion

)

Nationalist Eminral Republic

, The Federation of

The

Neo Philippine EmpireDaejong

, The empire of

Qyronia

, The Kingdom of

---

Observer states

Lebanon Christian republic

, The Free Lebanese

government

Democratic Sabha

, State of

The Great Korean RepublicThe New LowlandsVictoriala

,

The Holy Federal Rajahnate of

Qyronia

, The Kingdom of

The Greater Afghan Republic

, Also known as

Islamic Kingdom of Greater Afghanistan

Hayanba

, The Free Republic of

Themiclesia

, The kingdom of

Saint-Albans-Glory

,

The Imperial Commonwealth of,

Who is QuirinaGreat Israel

, Also known as

The Jewish state of Israel



---







---







---








---





Code: Select all

[align=center]
[size=150]OFFICIAL AXIS
REGISTRATION FORM[/size][/align]

[b]Nation name:[/b]
[b]Map: [/b]
[b]RP population:[/b]
[b]Government type: [/b]
[b]Head of state: [/b]
[b]Head of government: [/b]
[b]Ambassador:[/b]
[b]Foreign affairs minister or equivalent: [/b]
[b]Number of active and reserve troops: [/b]
[b]Membership type (Observer, Full pledged member):[/b]
[b]Do you agree with the fundamentals:[/b]