After many months of diligent constructions, and years of development and research, the Dominion is proud to announce the opening of
Machiavelli Station.
We hope that in accordance with the name, the ends
will
justify the means in the building of this new facility - that of establishing a waystation for not only the members of both our honorable alliances, Triumvirate and NDA, but any other nations in good standing who wish to make use of the station. Warehouse, laboratory, business, and living spaces are all available at reasonable 'per square foot' prices, each according to the needs and purposes of said space.

Things we will be working towards:
--Benign Research:
Lab space, offices, unique antigrav environments, all in a central location to lodging and other living needs.
--Business Opportunities:
Satelite/corporate offices, services, retail, you name it. With the capacity of this station, there will be many needs to be fulfilled. While Dominion businesses have been established, we by no means cover all bases, and believe that competition is a healthy aspect of business and trade.
--Trade Waypoint:
Warehousing, transportation/shipping, transfer hub. Along with this, we have present a remote office for our own Trade Ministry to assist in smooth transitions and business arrangements.
--Residential Space:
Several levels of options available, with all the amenities. Shopping, recreational facilities, job opportunities, and the rest, at your fingertips.
--Conferencing:
Conference rooms, secure video/audio conferencing, hotel accommodations,catering, etc.
Machiavelli Station
has been positioned at Saturn's L4 point, and will be watched over by Dominion forces using standard patrol parameters. Beacons will be set along the perimeter broadcasting polite notification and instructions outlining standard entry procedure. All ships entering can expect an escort of some sort for mutual safety. We wish to stress that this station is a non-military operation, and that while military vessels are welcome to dock, request assistance on repairs or medical issues, re-supply food and fuel needs, and their crews more than welcome to stay and partake of any leave time there, we will not allow it to be used as a staging point for any aggressions.
All users and residents of this station will be subject to the same Dominion law while on board as visitors would expect in visiting our nation, as we consider
Machiavelli
as an extension of our terrestrial holdings. There will be a Dominion government office through which any and all appeals will be handled. In keeping with our ideals and our past performance in dealing with disputes concerning international citizens, groups, or businesses, we will make every effort to work with the respective governments should any incident require it.
Commercial Lease Agreement
For those interested in leasing space aboard
Machiavelli Station
, please see the
attached contract
containing all the pertinent rules and obligations involved in acquiring said space. We hope that this will help clarify any questions. If you have any concerns, please do not hesitate to contact our offices.
In hopes that this new venture will be a benefit to all, we extend our welcome to
Machiavelli Station
.
--Dominon Ministries of Trade and Public Relations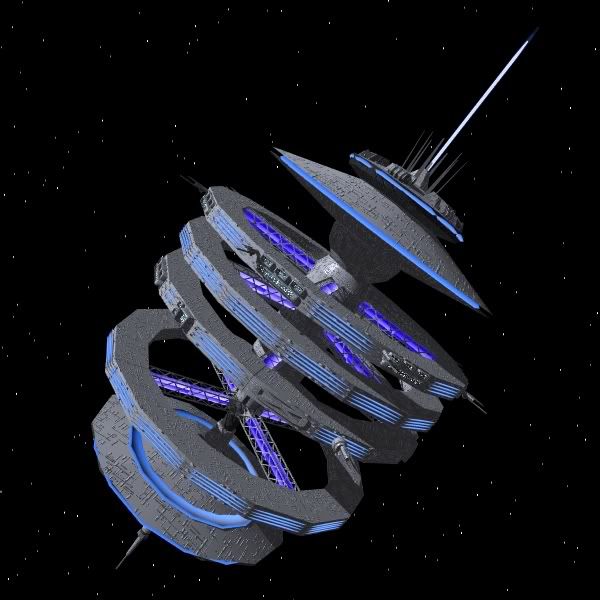 ooc: Yep. New place to play. Interested folks can use as basis for rp's etc, what have you - just intend this to be a fun sort of thing, and go along with what I've had in mind for some time (ever since I sold our Mars holdings, actually ... guess where the money went). Would prefer not a lot of rawring bs here and all, just the same. I'm leaving a lot pretty open, really. Just one more opportunity for folks to meet, greet, and mingle.

As for costs: Truth, I don't have exact figures on costs and such, as I'm just not brilliant enough to know exactly what sorts of costs ought to be included for such a venture. Suffice it to say, we're going to be looking to cover our costs and make a profit, but not at the risk of squeezing our business partners til it hurts. The only bits that will cost more than they ought will be any extras, and any luxury accommodations, as it should be. Obviously, the more you buy, the more it will cost, and any large-scale holdings will be at a premium.