---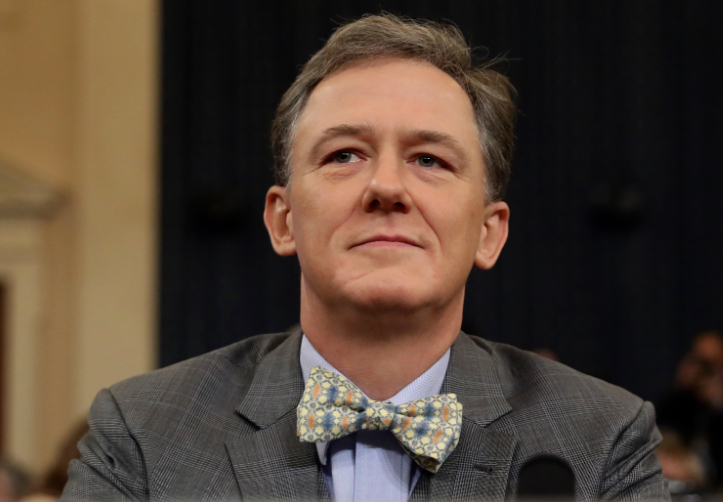 ---
Character Application and Information Sheet
NS Nation Name: New Luciannova
Character Name: Amadeus Putnam
Character Gender: Male
Character Age: 44
Character Height: 5'10"
Character Weight: 185 lbs.
Character Position/Role/Job: Congressional Representative- New Hampshire's Second District (2003-Present), Podcaster (2002-Present), New Hampshire State Senator (1997-2001), Independent Radio Commenter (1992-1996), Author (1991-Present), Attorney (1989-Present)
Character Country/State of Birth: United States/Massachusetts
Character State of Residence: New Hampshire
Character Party Affiliation: Republican
Faceclaim: George Kent
Main Strengths: Intellectual, Analytical, Fortuitous, Courageous, Independent Spirit, Firm Principles, Born into a Wealthy and Historically Prominent Family, Religious
Main Weaknesses: Awkward, Absent-Minded, Anxious, Aloof, Hidden Mental Stigma, His Family Name may be seen as elitist
Biography: (Minimum 2-3 paragraphs)
Amadeus Putnam was born December of 1962 in Boston Massachusetts as the oldest of three. He is a member of the famous Putnam family, one of the Boston Brahmins. He was born to a Protestant father and a Catholic mother, the latter particularly devout. His father owned a brokerage firm in Boston and his mother was a homemaker but was extremely active in the community.
Putnam grew up in Quincy and attended a Catholic High School. During that time, he was a tournament player of chess and captain of the debate team. He also started a Bible Study at his school, worried that Catholics often didn't know the Bible as well as Protestants did. He graduated toward the top of his class and attended Boston College in undergrad. He initially wanted to become a Catholic priest but decided against it and ultimately had a double major in economics, philosophy, and a minor in divinity. He graduated in 1984, and subsequently went to law school, graduating in 1988 and decided to practice in New Hampshire.
Putnam became active in both state and local politics and supported a populist Republican Presidential Candidate in 1992 and 1996, favoring his policies generally, although questioning some of his more extreme social views. Putnam began running a local radio program called "Faith & Freedom" where he discussed his conservative and libertarian views. He resigned from his program to run for state Senate in 1996, winning a seat, which he held for two terms. He resumed his radio show as a podcast. Although he had supported the President in the general election and after 9-11, he aggressively opposed the PATRIOT Act and called it "a stab in the back." He felt that the plans to enter into Iraq were ill-conceived as well. He made a bid for House of Representatives in 2002 and won a narrow victory. He won more comfortably in 2004. Having been positioned somewhat against the unpopular Bush administration he managed to evade defeat in 2006.
Putnam was widely considered one of the most conservative and most liberal Congressmen simultaneously. Putnam supported abolishing the Department of Education and Commerce, supported a low flat-tax, and a full privatization of social security. Putnam, however, also opposed the "No Child Left Behind" policy, corporate welfare, the invasion of Iraq, and was an early supporter of same-sex marriage. He was aggressively opposed to the PATRIOT Act, and an opponent of the death penalty. Putnam was a staunch opponent of the war on drugs and ultimately legalization, although pursued gradually. Putnam also has generally conservative positions including a pro-life position and supporting the Second Amendment. He wants to move away from fossil fuels toward nuclear power, touting it as "clean, safe, and cheap." Despite all these positions, Putnam would prefer more authority be delegated to individual states. Putnam expressed worry about the housing market since his failed Congressional Campaign in 2002 and expressed his concern publicly after being elected to the Senate. He also has criticized the growing national deficit.
Other Info:
Putnam has written four books, "Stoicism Today," he wrote in 1991, "Stoicism Tomorrow" he wrote in 1995, one called "Paradise Lost: How the Vision of the Founding Fathers has Eroded and What We Must Do to Save It" which he wrote in 2003, and "A Yankee Republican in King George W.'s Court" which was a satire with non-fictional commentary of his experiences, published in 2005. He's hoping to write another book on stoic philosophy and has decided being in a minority party for the first time would be a kind teacher.
Putnam met Abigail "Nabby" Degh (b. 1973) at a speaking engagement in Boston in 1995. She was a grad student at Boston University and attempted to debate him regarding his candidate of choice. He enjoyed speaking with her, however. Despite their disagreement they began a lengthy correspondence. They married in 1998. She has since earned a PhD and is a clinical psychologist and professor at Franklin Pierce University. Putnam has since had three children Thomas Aquinas (8), Dagny (4), and Artemis (2).
Nabby believes Putnam has Asperger's Syndrome (still in the DSM in 2007) and has tested his IQ to be 138, the latter is the only thing that has been released to the public regarding his mental health.
Putnam's siblings include a brother, Logan (Age 40) who is married and works for their father as a stockbroker, and a married sister, Melanie (Age 34), who is a successful CPA.
I have read and accepted the rules of the roleplay: (New Luciannova)
Do Not Remove: DRAFT123123