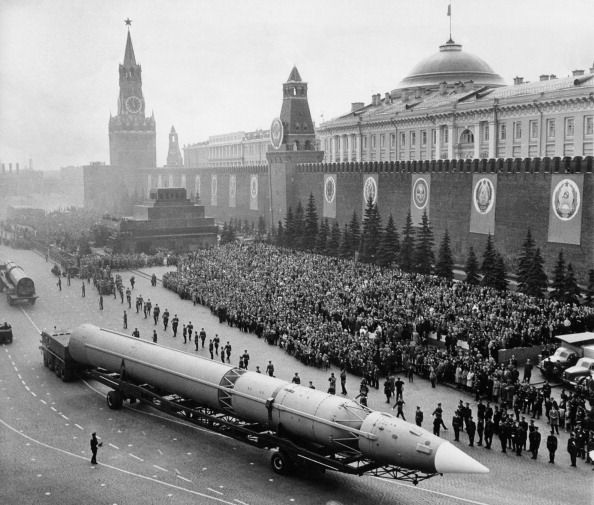 1960-A World Divided And Conflicted
(
IC Thread
)(
The Map
)
Where did things go wrong? Was it a wrong turn in Sarajevo 46 years ago? Was it a harsh treaty that killed an empire at its birthplace? Was it an unforeseeable series of events that lead to the deaths of tens of millions? Or was it a balding revolutionary from Russia who managed to set the world alight?

Historical events rarely have one singular catalyst. But 42 years on from the War to End all Wars and a mere 15 from the most destructive conflict in the history of mankind came to an end with the unleashing of the power of the atom, the world has yet to learn from its mistakes, and seemingly bound to repeat them. Instead of mighty fleets being the weapons of diplomacy, nuclear and thermonuclear bombs are. Able to unleash untold destruction, they serve as a harsh reminder of what WW3 might be like. Nation's race to acquire them, to one-up another. No longer are these weapons mere status symbols, they are an essential component of being a world power and are correlated to the status of a nation on the world stage.

Now stuck in a Cold War, the world is divided. The "West" and its allies are led by the US, a seemingly all-powerful nation, a model for the rest of the capitalist and free world to follow. On the other side lies the Soviet Union, a veritable juggernaut of military power and scientific advancement, but a nation often lackluster when it comes to other areas. Between the two blocks of "East" and "West" lies the gray area of nations. Ranging from neutral nations to nations dubbed non-aligned, these nations range in size and strength greatly. But their greatest weapon remains their votes in the UN and their economic potential. Things the East and West alike will attempt to steal for themselves.

But the battle lines have recently blurred. The paths chosen by each side have begun to become less clear, obvious. After the death of Stalin, the East embarked on the liberalization of both society and its economy. Meanwhile, the West has begun to face its own crises. And the nations in between may soon be faced with difficult choices. The future is deeply uncertain, and it will be shaped by those who play their hand correctly.
The Reservation:
Code: Select all

---Nation Reservation---

Nationstates Name:
RP Nation Name:

[i]NOTE: Reservations last for one week (7 days) from when you post them. If you are unable to complete your application by then, you may extend the application once. After two weeks (14 days), you may not renew the reservation, and anyone can reserve and apply for the nation in question.[/i]
If some section doesn't apply to your nation, please mark it as N/A.
Code: Select all

---Nation Application---

Nationstates Name:
RP Nation Name:
Flag: [spoiler][/spoiler]
Coat of Arms: [spoiler][/spoiler]
Population:
GDP:
Ideology:
Alliances:
Head of State:
Head of Government:
Legislative Body:

--------

Total Number of Troops:
Total Manpower:
Number of Surface Warships:
Number of Submarines:
Number of Fighter Aircraft:
Number of Bomber Aircraft:
Number of Transport Aircraft:
Number of Helicopters:

--------

History And Lore Changes (Remember that the PoD is 1946): [spoiler][/spoiler]
Map Color:
Do you have prior RP experience (this answer does not affect whether you will be accepted or not):
Did you read the rules?

---Do Not Remove---