---
Current Date: 7th January, 2020-14th January, 2020
---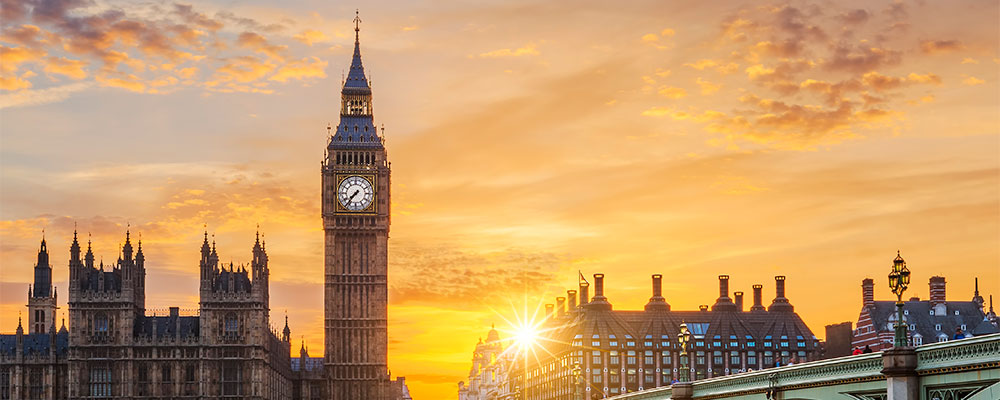 Welcome to Land of Hope and Glory, a British political RP which enables players to explore and immerse themselves into the complicacies of the centuries old political system of the United Kingdom of Great Britain and Northern Ireland, from the bellicose exchanges within the House of Commons to the reserved scrutiny of the House of Lords and from the quiet conscientious deliverance of constituency work to the sardonic tenor of a divided political discourse.

Narrowly surviving a confidence vote in December 2018, Prime Minister Diana Naismith resigned to make way for a new Conservative leader, and thus a new Prime Minister. Her legacy, no matter how positive she tried to be, will forever be marked by her impotence in office.

In July, her successor was chosen, bombastic, confident and hardline brexiteer backbench MP Brian Hansen, an ex-London Mayor and former foreign secretary who resigned over Naismith's brexit deal. Hansen pushed for either a 'good deal or no deal' and said he would walk away from talks if the EU did not agree to renegotiate.

As the October 31st deadline for a deal approached and Parliament prepared to extend EU membership until January 30th, a desperate Hansen had parliament prorogued in September, sparking fury from remainers who launched a supreme court case and won. A new Parliament voted for an extension, which the Prime Minister promptly refused to sign. However, in order to avoid being found in contempt of Parliament, the PM sent an unsigned letter to the EU asking for an extension accompanied by a signed letter urging EU negotiators not to accept.

However, to Hansen's dismay, they did. This resulted in Hansen taking advantage of his lead in the polls and asking Parliament to call a general election. After a serious slew of umming and ahing, the Labour Party agreed to one. However, during the election campaign, Hansen managed to renegotiate the terms of the EU deal, splitting the UK's internal market to allow Northern Ireland to remain in the single market and still leaving the opportunity for no deal at the end of December 2020 after an 11 month transition period. However, despite the deal's pitfalls, the election was catastrophic for the opposition, as the Government won an 80-seat majority and the Labour Party suffered its worst loss since 1935.

The labour leadership resigned - and now Prime Minister Brian Hansen has a mandate to implement his agenda. Whether a trade deal can be negotiated with the EU is yet to be seen. And for Labour - a leadership election contest has begun to see who can recover the party from this historic defeat.

Play as a Minister, MP, Lord or any other such politically inclined individual. Or perhaps, you are more predisposed towards standing for election? From Councillor to the Premiership, you have the opportunity to shape the United Kingdom and it's political landscape, and potentially ensure that history remembers you.

All characters within this RP are original and all political figures after Margaret Thatcher's resignation in 1990 have been replaced by ersatz politicians. However, all historical events, statistics and issues up until the RP's beginning remain the same.
---
Notice: The Land of Hope and Glory is a sanctioned OOC sister RP to the Land of the Free, an American Political RP.
---
---
HM's RP Administration:
Greater Arab State
(Co-OP),
Agarntrop
(Co-OP),
Sarenium
(Assistant Administrator),
The World Capitalist Confederation
(Assistant Administrator) and
Alozia
(Designated liaison with LOTF administration)
THE LINKS:
---
PARLIAMENTARY ARITHMETIC OF THE HOUSE OF COMMONS:
Conservative: 365
Labour: 200
Scottish National Party: 47
Liberal Democrats: 11
Democratic Unionist Party: 8
Sinn Fein: 7
Plaid Cymru: 3
SDLP: 2
Alliance: 1
Green Party: 1
Independent: 5
---
RULES AND REGULATIONS:
1: The words of the OP's are those of the gods, however RP'er's are permitted to argue their position in a civil manner but the decision taken is ultimately final.

2: No real life people as characters. You cannot RP Jacob Rees-Mogg, as noted in the introduction, all politicians post-Thatcher do not exist and have been replaced by generic stand-ins.

3: On the topic of absences, a suggested minimum is one post per week, however, we realise that this may be impractical due to RL situations and such we therefore politely ask you to inform us that you will be absent and for what period of time. However, if you were to leave the RP without notification we may have to simulate your character for certain procedures, such as Parliamentary votes.

4: With regard to the quality of posts, we do ask for a certain quality standard, no one or two line posts. However, a shorter post is acceptable within situations such as conversations.

5: We ask that your characters be of high quality and standard, therefore we ask that you refrain from a flawless characters with impeccable careers whom are then hard to interact with for RP progression. Furthermore, no sabotage characters, you may well have a dislike of the Tory Party, but it is no reason to create a character designed to damage the party and lacking in redeeming qualities.

6: There shall be no cheat-editing, edits to formatting and typos are permitted however anything major is not to be changed, particularly if it has been responded to. Gaffes are common, after all.

7: If unsure of the legality or acceptance of something, ask any of the administrators OOC, it is always best to check before committing an action, after all- there is limited leniency applied if an action is clearly bad.

8: No events that directly affect another character are to take place without prior permission. In summary, no outrageous accidents or physical acceptance unless permitted. Assassinations are banned, any and all external actions undertaken by politicians will take place in an event.

9: No meta-gaming, there is to be no OOC influencing of your characters actions. If they are in a closed situation such as a debate, they are unable to cite specific statistics, for example.

10: PG-13 limit. As per the rules of the site, there is to be no sexual or heavily vulgar content posted. You will be well aware of violating content when you see it.
Application
Code: Select all

[align=center][img]https://upload.wikimedia.org/wikipedia/commons/thumb/a/af/Crowned_Portcullis.svg/121px-Crowned_Portcullis.svg.png[/img]
[hr][/hr]
Character Information Sheet
[/align]

NS Nation Name:
Character Name:
Character Gender:
Character Age:
Character Height:
Character Weight:
Character Position/Role/Job:
Appearance: (Photo preferred, not required)
Character Cons. of Origin:
Character Cons. of Residence:
Character Party Affiliation:
Main Strengths:
Main Weaknesses:
Biography: (Minimum 2-3 paragraphs)
Other Info:

I have read and accept the rules of the roleplay: (Your Nation's Name Here)

Do Not Remove: 84721
---
Character Roster:
National-Level Politicians
Local-Level Politicians
Non-Office-Holding Politicians
---
Most Desired Positions
Not-Bercow
Tories and libdems of any kind
SNP Parliamentary Leadership