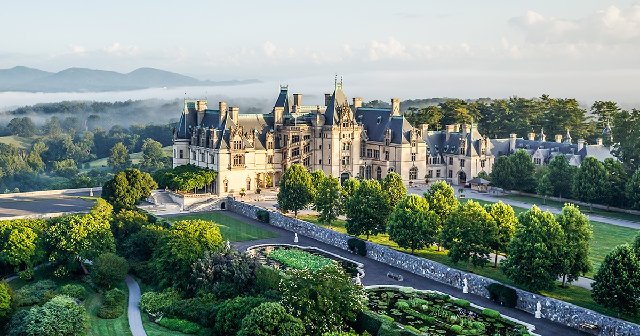 ---
---
BILTMORE. JANUARY 1877.
They buried him deep. Again.
This time without fanfare, though church bells sounded in distant Asheville, marking midday. The first bong startled a flock of five, maybe six blue thrushes that were foraging in the lawn nearby. They launched into the sky. It was cloudy overhead. Georgie found the ambience fitting for the occasion.
Three rings—Pause.
The Emperor is dead.
Three rings—Pause.
Long live the Emperor.
Three rings—Pause.
For good this time. Andrew asked if he needed a moment.
The shotgun cracked off, smoke mixing with the fog, and the deer fell dead in the green underbrush.
"Uh huh," Georgie said, marching through the mud toward the animal.
"You aren't listening," Andrew said.
"I am," said Georgie.
"You're too blasé."
"You're too anxious."
"The Empire barely holds Maryland. The North is still meeting in Washington."
"I thought we sold it," Georgie said, reloading his gun.
"It's only a matter of time before... Grant and his army could cross the Ohio any day."
"Grant ain't got an army."
"The Emperor would have never—"
"I am the Emperor. Now won't you shove it? You're grandaddy ain't dead."
They decided not to report the Emperor's untimely resurrection, nor his second burial. Not even to the family. The news had been sent out two days ago, anyway. By now it'd have reached Louisiana, if not Texas, and
Emperor Alive; Dead Again
was no headline befitting a Vanderbilt. The mourners, who had gathered at All Souls for the Emperor's funeral, gathered again the Sunday after the next to see the coronation of his grandson.
Bishop Atkinson travelled from Greensboro to conduct the ceremony. This proved briefly controversial in some circles, with a young man suggesting to the local press outside All Souls, day of, that the Presiding Bishop rejected the authority of the new Emperor. In fact, the Presiding Bishop was busy in Florida at the time and had no means nor time to travel to Asheville.
Georgie was late, as always, and evidently drunk. No respectable paper reported this. By sunset, word had spread. The Emperor was dead. Long live the Emperor.