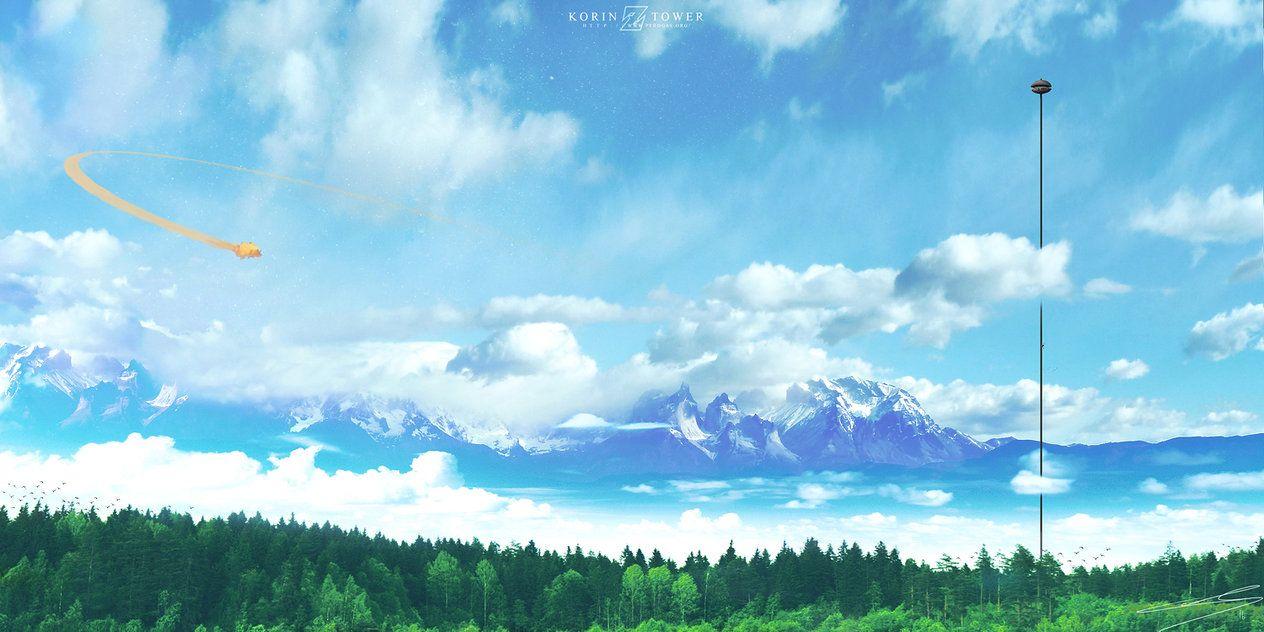 Throughout the multiverse, there are stories that go unnoticed, people who get overlooked, heroes and villains whose deeds remain unseen by the ever watchful gods above. Still though, these stories exist. This is one of them. This is...
Dragon Ball: Untold
IC
Discord
---
Twenty years ago, things were good on the small planet known as Earth. Millions celebrated the birth of the third Global King, the fields were filled with crops, and life was good for a great many Earthlings. In response to these good times, in order to provide continuous entertainment for his people, the King founded the Tenkaichi Budokai, or World Martial Arts Tournament, which was to be held every four years. As hundreds of thousands gathered to watch the first Tournament, in three other places around the globe, three ships fell to Earth, each of them carrying within them a baby. These children were the tailed spawn of Planet Sadala, the homeworld of the proud and honorable Saiyan warrior race.
Meanwhile, across the galaxy, on Planet Sadala itself, chaos reigned. Outraged by generations of oppression, mistreatment, and the apparent subservience of their king to the Planet Trade Organization, the Saiyan people had risen up in rebellion. All across Sadala, Cities burned, palaces were looted, and the King and his loyal aristocratic families were forced to flee off world into the safety of the PTO fleet. In his anger and retaliation, the Saiyan King decided to literally scorch Sadala from the face of the galaxy, and did exactly that. In a matter of minutes the Saiyan race was reduced from a population of billions to being one of the rarest species in the Galaxy.
At yet another corner of the Galaxy, on Station Alpha, a new Galactic Emperor was crowned. Lord Kalt succeeded his mother as the ruler of the PTO and by proxy the galaxy. A powerful but cocky warrior, Kalt established his place as the head of the PTO with realitive ease and brought any worlds who dared rebel back under his rule with ruthless efficiency. Still, Kalt was not cruel by nature, and most of the galaxy looked primed to prosper under his rule.
Two decades passed, the Galaxy experienced a period of peace, and Earth prospered, unaware of the universe in the stars beyond them. Due to their sudden drop in population and the general high level of the survivors, a bit of an arms race broke out among the various lords and ladies of the PTO for the loyalty of the various remaining Saiyans. Lord Kalt, who was already an older Arcosian when he took over the PTO, began to show the burdens of rule. He had seen centuries pass in his life, and now, he could feel his life crawling to a close. On close to the Twentieth anniversary of his coronation, Kalt passed away peacefully in his sleep, having never named an official heir. With no designated heir, Kalt's various siblings, children, nieces and nephews began to bicker over who should take his seat. Bickering turned to arguments, arguments turned to fights, and before long the fights had escalated to a galaxy teetering on the edge of Civil War. In this tense and rapidly escalating enviroment, one of the various factions of the Civil War sent one of their general's to Earth to find and recruit the three Saiyans who had been sent there all those years ago, along with any Earthlings who proved strong enough to contend with their slaughter. Meanwhile on Earth, the people rejoiced and eagerly awaited the 5th Tenkaichi Budokai.
---
Hello and Welcome to Dragonball: Untold, yet another RP telling the story of an alternate Dragonball Universe. This will be a primarily story-based RP focused on the adventures and misadventures of a group of wayward Earthlings and the Saiyans that their planet adopted. In this RP we will play one of these figures as they grow stronger, fight various foes and each other, and discover some of the mysteries of the Universe. I hope that you join us as we explore the untold stories of the Dragonball Multiverse.
Rules
1
Don't Metagame, Godmod, etc. In general, don't be a dick
2
I am the OP and my word is Law. My Co-Ops are listed below
Co-Ops:
Britanania
3
Have Fun!
Aside from the big three rules listed above, a number of smaller rules more relating to the setting have been decided on. This mostly relates to setting story expectations and what kinds of characters can be made, so don't worry too much about possibly breaking these. Just read this section before your write your app.
Character Rules: There are and will be at RP start two Saiyan Characters open to play, not including myself and Brit. These Saiyans are specifically the part of the trio who were sent to Earth as mentioned above in the OP. I ask that if you app as a Saiyan, you remain dedicated and active in the RP, as these are restricted spots and it would be a little unfair to others if you took one and then didn't use it. Current open Saiyan spots: 2. Next, at RP start, Androids will not be available to play as for story reasons. If you want to play an Android, don't worry, there will be an opportunity further down the line, but for the moment, they are not available. Arcosians will be restricted in this RP, due to their nature as a rare species that rules the Galaxy. If you want to play an Arcosian, due to how little they may actually end up on screen, you will have to make an app as a member of the main group in order to play an Arcosian. Lastly, I am open to other alien races, either like the Namekians or any of the Alien variants seen in the Show. However, you must have a reason for them to be secretly on Earth at the opening of the Arc or working with the Saiyan Recruiter who is sent to the planet.
Setting Rules: Yes, there is a big interesting Civil War going on in the background of the First Arc at least. There will be opportunities to explore this in solo arcs and such. However, please keep in mind that there is a main RP story that we are going to be sticking to and that players should be participating in. It is for this reason that the restrictions on Arcosian's is stated above, as just about every Arcosian is going to be leading or working for another side in the Civil War than what the player's are going to be on or fighting in the first arc. This rule is obviously bound to change past our first arc, so don't worry about it too much. Finally, for the sake of getting up to speed a bit faster, Earth will be slightly stronger in this universe than they are in the main universe, with our chracters at the start being in the low thousands power level wise.
---