Master Spreadsheet | Game Map
IC Thread Coming Soon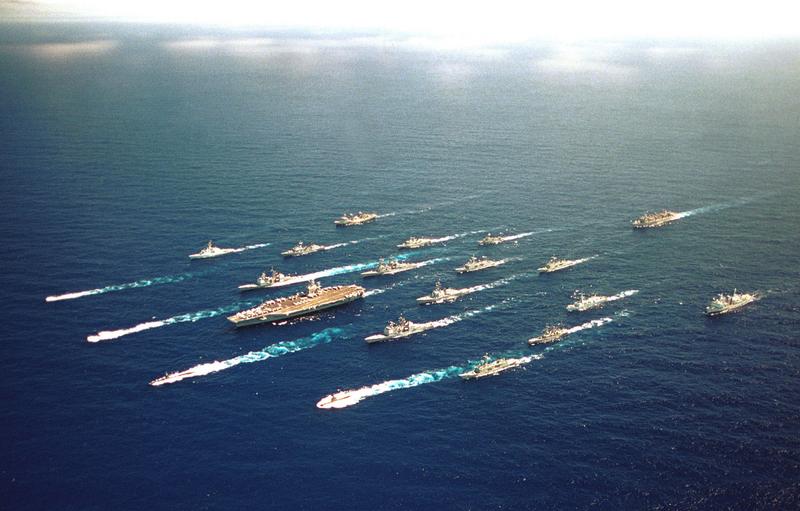 WHO?

The major global superpowers and their armed forces. You'll be controlling one of them.



WHAT?

A total war for world domination. The fight doesn't end until there's one army left standing.



WHEN?

Modern day. Weapons and strategies are those in use in 2019.



WHERE?

Earth. Nowhere on the planet is off limits.



WHY?

That's up to you.
RP Rules
1. OP Rights.
I reserve the right, as OP, to control this roleplay in order to make it better for everyone participating. That includes enforcing these rules.
2. Real Life Characters.
Political leaders should be taken from real life.
3. Posting Frequency.
Post regularly. If you can't, let everyone know.
4. Cheating.
Please don't cheat: this means no substantively editing posts after you make them, no godmodding, and no metagaming.
5. Respect.
Respect other players, respect the roleplay, and follow NS site rules.
6. Background.
Everyone has fair game to worldbuild background about the conflict. Just be sure you keep up on what other people have written so that you don't contradict what's already been established.
Sign up to join!
Be sure to review the rules below as well. Each starter kit gives an arbitrary gift that includes a base, a thousand soldiers, and some equipment to get started.
Code: Select all

[b]NS Nation:[/b]
[b]IC Nation:[/b]
[b]Important Leaders:[/b]
[b]1st Headquarters Location:[/b]
[b]Starter Kit—Choose one:[/b]
[ ] Army
[ ] Air Force
[ ] Navy
Getting Started
Before you jump in and decide to start declaring war on everyone else, try going through these steps to make sure you survive the first two days.
Orient yourself.

Where are you located? Where are your enemies?

Set up supplies.

You will last one to two days without supply. This means you should immediately order the creation of several thousand square miles of food and energy production, as well as a few ammunition factories.

Build factories.

Build some factories so you can start producing units.

Build units and train soldiers.

Your starter kit is just that — units to get you started. Once you've determined what strategy you're going to take toward world domination, it's time to choose which units to build and how many soldiers to train.