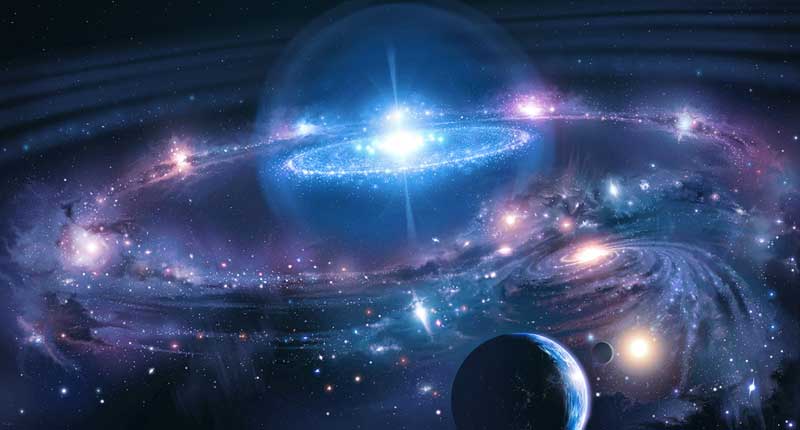 "For what purpose was humanity made? What higher reason do we have to continue this struggle called life?

Perhaps the cruelest truth that plagues us is that which answers these. Human life...no, all life, has no purpose, no meaning. The gods are unaware of your existence, the cosmos turns it's cold heart away from you. This universe holds no meaning for you.

The sooner mankind recognizes the vanity of looking outside itself for meaning, the sooner it will be free to create its own meaning."

-

Reflections on Morality: the Struggle for Survival

, by Alexander Grim
---
Welcome to the Eternal Universe
---
Why are we here?
That question is nearly always at the forefront of human thought. Some believe purpose is given to them by a creator god, some by the universe itself, others see a great spirit that exists throughout the cosmos which weaves purpose and meaning into our collective souls. Mankind as a whole tends to believe purpose is something that comes from outside itself.
But what if all that gives us meaning was to fall apart? What if we had to look within ourselves to find our own purpose?
Here in the Eternal Universe, mankind has the chance to begin anew. The pride of humanity led to it's downfall, and the world fell into chaos. But out of those ashes, a new life is springing.
What will you do with this opportunity? Will you stay on this planet and reclaim our home? Will you rebel against the last vestiges of the corrupt state, and begin building the utopia you've always dreamed of? Does the thirst for adventure call you away from this planet, and deep into the vast cosmos?
This universe is yours. It's fate is in your hands.
---
---
---
It happened. Humanity fell. Winter's icy grip strangled our world.
Once we thought we had found the secret for eternal life. Man's consciousness could be uploaded into new bodies, allowing it to be unending. But then, at the height of our vanity, Jacelyn Grim (under the direction of the AI GRIMS) tore through the Skybox in her Dragon Mech, opening our world to the freezing vacuum of space. Ice covered the globe, frozen wastes spread as far as the eye can see. Our cities were laid to waste, and nearly all life died in the desolation that followed. This time, our technology was powerless to stop the destruction.
Humanity fell into a dark age. Technology was lost, and most equipment was merely scraps leftover from our now-dead past.
Our world now turned against us. Radioactive blizzards abound, where even the thickest armor will succumb to it's assault, frying circuits and killing even the strongest of us. And during the nights, the most dangerous of the robotic lifeforms came out, attacking all in sight. As a result, humanity dug underground, creating small cities and towns from where they made forays onto the surface for much needed resources and tech.
We had lost hope. Perhaps, we thought, we would never regain the glory mankind once held, and all we could do was struggle until our inevitable extinction fell upon us.
But hope has returned. In the recent Fourth Machine War, Republic and Imperial armies banded together against the Bots, and marched into the Bot stronghold underneath the Old Aeternum City. After much bloodshed and loss, humanity turned the tide of battle, finding the Mechanical Brain of the Bot Hive Mind GRIMS, and destroying it once and for all. Without this collective consciousness, the Bots fled, devolving into a chaotic rabble.
With our greatest enemy destroyed, and a truce held between the Empire and Republic, mankind can finally rebuild. Our glorious future is at hand, nothing will hold us back.
---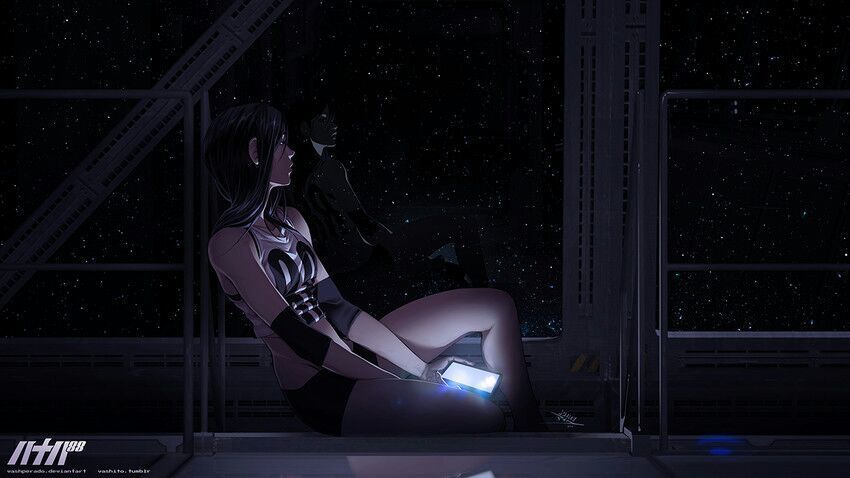 ---
---
In this Roleplay, you have the opportunity to shape mankind, this world, and even the entire cosmos. As such, this RP will be a Sandbox RP, but conducted in a different way than normal.
There will be a separate thread for lore, and as the RP progresses, many of you will add to it and change it, thus shaping the entire universe. This shaping will be determined by Story Arcs that you will create and run on your own, almost like D&D campaigns. Others may apply to join your Arc, or you may join Arcs created by someone else. Either way, each Arc will have it's own IC thread, wherein you will act as the main storyteller, shaping the course of your Arc, and thus shaping the world.
To keep things from being too chaotic, your ability to shape the world and create certain Story Arcs will be directly linked to your proven RPing skills here in P2TM. With this in mind, I have created a Player Rank system that will give the lore some stability. Thus, the better your story-telling skills, the more epic and lore-defining your Arcs may be.
Since this is a crap-ton of information to take in as it is, in this thread I am going to only give you the bare basics that you need to begin creating a character, and I'll have another thread dedicated to the rest of the lore.
---
---
---
---
---
On Weaponry, and All Things Warfare
---



---
---
---
The most valuable equipment man owns is the mech. Mechs are one of the few vehicles that are capable of traveling on the surface of the Earth and still able to adequately defend itself from the hostile robots that roam the wastes. And since the supply of mechs is very limited, being an operator is quite an honor.
---
---
Character and Arc Creation
---


---
---
---
Space. It was once the "final frontier", the last place mankind had not conquered. Space exploration and colonization had once been the focus of Aeternum Corp, and they were well on their way to making it a reality. A massive space station had been built, from whence they were prepping to send colony ships out into the solar system. But all that changed with Jacelyn Grim.
The Station, and all spacecraft being made were abandoned when she declared a state of emergency, leaving them all empty and unmanned. Ever since the Fall, the great Station has fallen into complete disrepair.
If only someone was to find a spaceship in the underground rocket silos, and launch up to the Station, perhaps space exploration could begin again. There are rumors that there is even a ship capable of near-light travel. But that's just a rumor, of course.
---
---
---
Code: Select all

[align=center][size=115][color=#BF0080]Character App[/color] (PLEASE DELETE EVERYTHING IN PARENTHESIS)[/size][/align]
[hr][/hr]
[b]Player Rank:[/b] (fill this in based on where you think you are, but this must be accepted by the OP or a Co-OP)

[b]RP Examples:[/b] (Only examples from P2TM will be accepted)
[hr][/hr]

[align=center][img](Appearance URL Here)[/img][/align]

[b]Name:[/b]

[b]Age:[/b]

[b]Height:[/b]

[b]Gender, Sex, and Sexuality:[/b]

[b]Personality:[/b]

[b]Faction:[/b]

[b]Operator Class:[/b]

[b]History Class:[/b] (Your history class determines your available mech classes, and weapons)

[b]Mech Class:[/b]

[b]Equipment and Weapons:[/b] (I'll leave the equipment up to you, but keep it believable)

[b]Bio:[/b] (at least a paragraph, and must make sense with your character's History Class)

Note: Faction App may only be filled out by Veteran Rank and above.
Code: Select all

[align=center][size=115][color=#BF0080]Faction App[/color] (PLEASE DELETE EVERYTHING IN PARENTHESIS)[/size][/align]
[hr][/hr]

[align=center][img](Sample Appearance URL here, look at the factions above for examples)[/img][/align]

[b]Faction Name:[/b]

[b]Government Type:[/b]

[b]Description:[/b] (At least one, well-written paragraph)

---
Rules
---
1. Obey the OP (Myself), CO-OPs (The GAmeTopians), and the Storytellers in the Arcs you join.
2. No one-liners. Ever. If you make a one-liner post, you will receive one mark. If you get three marks, you will be booted. Remember, quality of posts is typically better than quantity of posts.
3. No godmodding. And if you have a char v. char fight, you must make certain to work directly with the other author to determine how the fight will end.
4. No killing or harming another character without their author's permission, unless I personally declare that such damage is necessary.
5. If you are leaving the RP, please notify myself, a Co-OP, or the Storyteller of your Arc. This way we can make the transition seamless within the plot.
6. Try to have a decent level of game-world realism. I don't expect perfection, but as I read through what you write, I want it to make sense.
7. Most importantly, don't be a big meany-face. Treat everyone with the same respect that you want them to give you. If you cause too much trouble, you will be banned.
---
---
---
Arc Applications may now be filled out and sent in!
---
---
---