A young woman in Iowa scrolls through her Facebook feed.

A segment on
Politico TV
is muted on the television. The headline at the bottom reads, "Former Oregon Gov Running For President," then "Oregon Democrats Decline to Endorse Former Gov."
On her bedroom floor lay a few news snippets. An open page from the
Economist
showing an infographic of average polls over potential and declared candidates: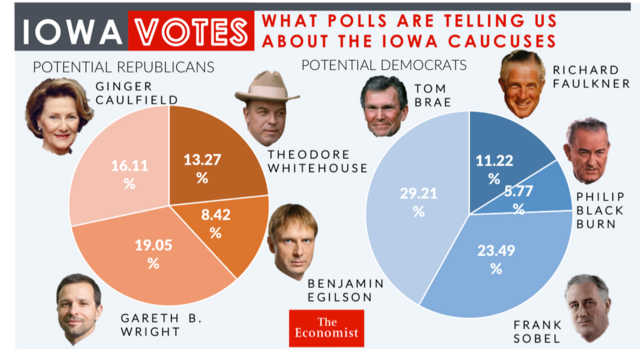 An opened envelope from the state Democratic Party, with a flyer invitation: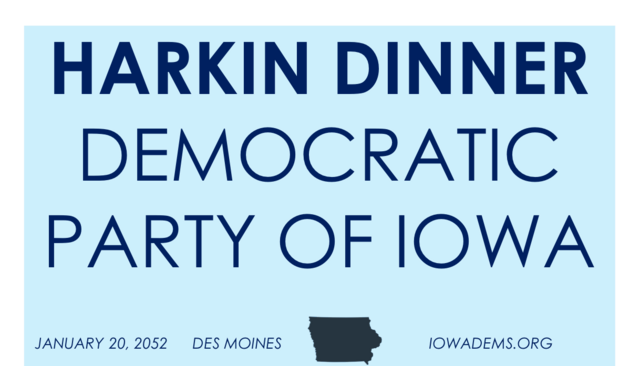 A copy of
Vox
. The front page has a picture of the President with a younger man at an event of some kind. The headline reads, "Who is James Dykstra?
The Democratic strategist running a GOP campaign — and winning.
"
She gasps, then lets out a long sigh. She clicks on an article and begins reading. "
Jimmy Carter dead at 127.
"