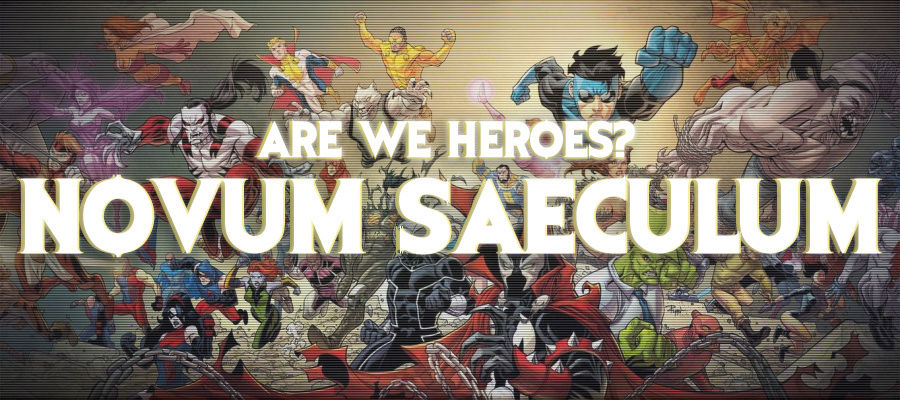 ---
---
Introduction
The world stood in awe when the first superhumans emerged from obscurity. They moved mountains and controlled the forces of nature; gods among men. Some chose to use their power for evil and selfish goals, but heroes rose to meet their challenge. The endless battle of good and evil donned a new face. At first, International bodies attempted to contain and study these new metahumans. Organizations like CADMUS were created, but they ostracised the good along with the bad. Metahumans were hunted like animals, but some stood up and fought back. CADMUS was disbanded, and ARGUS took its place. Superheroes became sanctioned, and they banded together into numerous teams to fight the growing threat of supervillains.
A "Golden Age" of Heroes developed as the world was saved from sure destruction countless times. The second and third generation of heroes took the reins and kept the villains at bay. But then Villains unleashed a new reign of terror. The world of embroiled in war with metahumans on the front lines. Millions of lives were lost and the fighting continued for years. In the end, the fourth generation of heroes emerged victorious, but with a devastating toll. The world was left vulnerable with such a limited number of heroes alive to protect it. A consortium of heroes came together to formulate a plan to secure the future. The Novum Saeculum project was created to train metahumans; the next generation of Superheroes.
Retired heroes from numerous teams volunteered their services, and resources to make the Novum Saeculum Academy the most well-equipped training environment on the planet. Hidden away on a private Island, the Academy boasts several square kilometers of private forest, advanced training facilities and one of the most advanced security systems on the planet. Students who have powers or who show potential to develop powers are tracked for several years before they are offered admission. Potentials are highly screened to make sure they are mentally and emotionally capable of the stresses of being a hero.
Accepted students are gathered together taken in secrecy to the Island and shown the ropes. The tests are brutal and dangerous, but extremely comprehensive. Students will be taught to deal with any situation they may face. The school comes with risks, however, there has not been a fatality in several years.
Word from the OP
Hello and welcome to another installment of Are We heroes! I've never done an academy style RP, but let's hope for the best. You will be a new student at the Novum Saeculum academy. I like to allow for a lot of freedom in my RPs, but there are some things that will be limited. This is set in a modern day in a world that has had active superhumans for several years. "Metahuman" is the broad term used to describe any humans that possess superpowers, but powers can come from mutations, magic, or cosmic events. The academy will accept those with any kinds of powers, but they are wary of students that show signs of abusing their powers.
Your character will become a member of what is considered a "fifth generation" hero. Heroes that are currently active are what's known as fourth generation heroes. Nearly all of the first generation heroes are dead, and the second and third generations of heroes are retired.
During your time at the academy, your hero will be put through rigorous tests, and be sent on missions to deal with real supervillain threats. Follow orders and you are guaranteed a good chance of making it. Students who prove themselves can sometimes be offered a position on a team of superheroes.
The Academy
The Academy was created ten years ago and has trained dozens of new heroes over the years. Class sizes are small and kept that way purposefully so.
More information regarding the new location is WIP
Villain Teams
Hero Teams
Rules