It has been several long decades since the Bradley Fighting Vehicle was implemented into the US Military. The Jack of all trades, it was able to perform in all roles in an acceptable manner, but it was not exceptional in those regards. With the Humvee being replaced by the JLTV, it became apparent some advancements were required in the AFV role. Nothing substantial, however, as there were no suitable replacements at the time. It was agreed that the Stryker Vehicle Series (more specifically the M1128) were suitable to not replace the Bradley, but support them. An updated version of the M1128, it was designed to be suitable for a long needed replacement for the M551 Sheridan. Plans were made to extend the turret ring as well as its hull, slightly, to make use of the M1 Abrams 120mm Smoothbore Cannon. Testing will be done in 2025, after a prototype is made. President Stewart and the Secretary of Defense would approve of these measures, and if the newer M1128b (as it was dubbed) was approved, 2,500 would be ordered.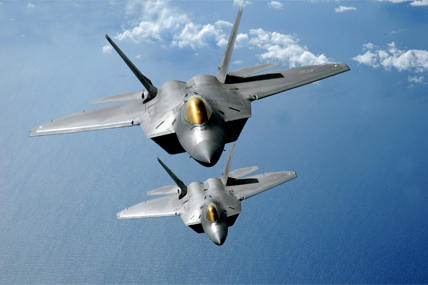 In Washington, the world would continue as it was. Country's representatives entering and leaving various Government Offices, tourists, and the occasional crime. It was all you could expect as a Government employee in D.C. And on this day, two deals were finally approved, though one was especially altered. Several F-22's were to be sold to Morocco, while a HUGE list of vehicles and equipment was to be sold to the Philippines. Specifically, the Philippine deal, was altered. Prices were increased, as well, the timeline for purchasing said equipment was extended to ten years.
The final cost for the set of Boats, Submarines, and Helicopters will be 23.8 Billion USD, paid for within 10 years. (I would post the list of vehicles, however it is rather confusing to find them in the Discord with updated numbers. The big purchase is 4 Virginia Class Submarines. I will edit this with a spoiler when I find the list).
American forces in Estonia deploying
American Contractor Forces in Malaysia
Following the Georgian invasion of the Russian Republics of South Ossetia and Abkhazia, concern grew Internationally concerning Georgia and its existence after the war has ended. To be honest, Stewart thought it was a very dumb and immature move to declare war without prior support, and he was unwilling to pressure NATO into providing it, however, he could not allow Georgia to be simply annexed or carved up further. And with that, he decided to make a point. He deployed a Armored Division into Estonia, and threatened "more will come" if Russia tampers with Georgian Sovereignty and National Borders.
But that was not his largest concern. No, his largest concern was the biggest screw up in his entire presidency, rather his entire lifetime, was the situation in Malaysia. Adopting several policies, which only poured gasoline on the fire, he believed one last one was required. Despite agreeing to the Sarawak Conference in Kuching, America was going to completely support Malaysia. Two Air Wings were to be dedicated to Malaysia, mostly in Guarding Malaysias homeland, as well, various planes will be sold to Malaysia, or lended. The list: 15 A-10 Thunderbolts, 3 AC-130's, and about 50 F-16 Lighting. Overall, Stewart was determined to win in Malaysia, to recover face in the International Community
(this is some what WIP, I am just getting a post out because I am way past my deadline and need to reply to several situations)