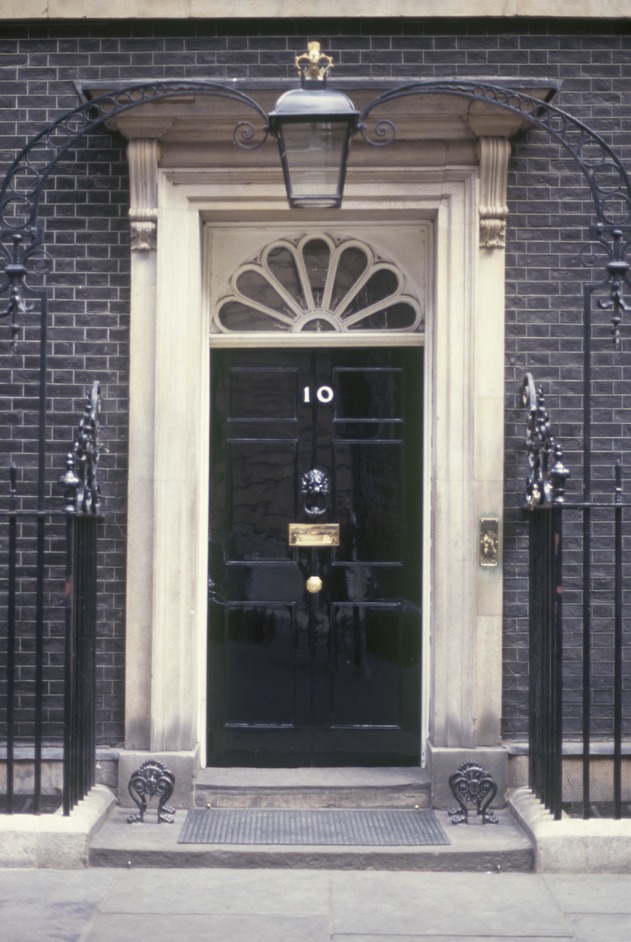 ---
Politics. What a mess. However, in Britain, even the largest mess is of the most refined degree. The year is 2017, with the Labour Party's rise to dominance within Parliament and the Prime Minister's residence pleasantly surprising citizens throughout the United Kingdom. However, Prime Minister Jordan Bluestein's rise to power wasn't without consequences. Conservatives are plotting his political demise behind the scenes, hoping for a serious blunder by Labour at every turn.

The break from RL is June 23rd, 2016(the Brexit referendum date). "The Brexit referendum" happened on June 23rd, 2016. In a not so surprising result, the Remain campaign won by a score of 53% to 47%. A close referendum, but it was enough to be a solid win for remain. Still, supporting went down 14% from the 67% victory that remain scored in 1975, and it was clear that further European integration was not on the table for the United Kingdom, meaning that the chances of a multi-speed Europe remained highly likely. The turmoil the remain results brought the major political parties, however, were stunning.

Nearly 60% of Conservative Party voters from 2017 were supporters of Brexit, and the guns were out for David Cameron. On 30th of June, Boris Johnson launched a leadership challenge against the Prime Minister, and on July 30th, Boris Johnson was voted as the new Leader of the Conservative Party. With the party fully in turmoil, he appointed a number of Brexit supporters to the cabinet, though he kept remainers like George Osborne as the Chancellor and Theresa May as Home Secretary. His cabinet, however, was increasingly undisciplined. He lost a budget vote in October of 2016, therefore forcing an election. He led a divided Conservative Party, that was tearing itself apart over Brexit. Meanwhile, UKIP was gaining, and Labour was surging under new leadership in Jordan Bluestein, who had seriously resurrected Old Labour.

The election was called for on 8th of December, 2016. With a tough campaign, the divided Conservative Party was not able to defend its majority, and Bluestein, in a wave, swept into power. With the Liberal Democrats only winning 15 seats, Tim Farron resigned, and the whole leadership of the Conservative Party resigned, bringing the opportunity for them to have a new party leader, who would serve as the first Conservative Leader of the Opposition since 2010, when David Cameron served in the role facing Gordon Brown.

8th December 2016 Election Result - 650 total seats(326 seats needed for majority)

Labour- 330 seats(Majority Government)
Conservatives- 225 seats(Official Opposition)
Scottish National Party- 45 seats
Liberal Democrats- 15 seats
Plaid Cymru- 6 seats
Green Party of England & Wales- 3 seats
UKIP- 8 seats
Democratic Unionist Party- 10 seats
Sinn Fein- 8 seats(but Sinn Fein does not take their seats in Parliament)

Which gives Labour a majority of 10, or a working majority of 18.

Success for some is on the way, the fall of prominents is eminent. Politics is what you make of it. Join the system, whether you be a shrewd MP, a caring mayor, an intellectual pundit, a prolific journalist, an outspoken protestor, or a concerned citizen.

The Queen's land is calling.
---
Rules
1. OP is God here
- listen to his commandments. Listen to CO-OPs too.
2. No RL characters
3. No flawless characters.
Most of the time, our leaders are society's most flawed. Keep it real.
4. Respect your fellow players.
'Nuff said - read site rules, no flaming, trolling, etc.
5. PG-13
- no explicit sexual references, some language is permitted but use sparingly.
6. No spite characters.
Just because you might hate Tories or Lib Dems, doesn't mean you create awful characters mocking them. You get the drift.
7. Keep OOC comments out of IC and no metagaming.
8. No research in closed situations
- like debates, Parliamentary talks, etc. Do the research before.
Post at least once a week.
Warn us if you can't.
Have fun!
Because that's what politics is about, am I right?
---
Code: Select all


[align=center]
[hr][/hr]
[b]Character Information Sheet[/b]
[/align]

NS Nation Name:
Character Name:
Character Gender:
Character Age:
Character Height:
Character Weight:
Character Position/Role/Job:
Appearance: (Photo preferred, not required)
Character Constituency of Origin:
Character Constituency of Residence:
Character Party Affiliation:
Main Strengths:
Main Weaknesses:
Biography: (Minimum 2-3 paragraphs)
Other Info:

PM: Jordan Bluestein: MP for Cambridge: Labour Party

Conservative Party Leader: Valerie Elizabeth Diane Brennan: MP for Beckenham: Conservative Party

SNP Leader: Owen Hamilton: MP for East Edinburgh: SNP

Chancellor of the Exquecher: Eddie Wilson: MP for Greenwich and Woolwich: Labour Party

Foreign Secretary: Marcia Hertz: MP for Stroud: Labour Party

Defense Secretary: Arran McIntyre: MP for South Edinburgh: Labour Party

Secretary of Health: Robert "Bobby" Cooke: MP for South Derby: Labour Party

Speaker of the House of Commons: Joe Drew: Labour Party

International Development Secretary: Julie Karim: MP for East Ham: Labour Party

Mayor of London: Eddie Redson: Labour Party

Shadow Home Secretary: Elizabeth Williams: MP for Chelmsford: Conservative Party

Shadow Foreign Secretary: Madeline Rosseau-Bryson: MP for the Cities of London and Westminster: Conservative Party

Shadow Defense Secretary: Ernesto De Jimera: MP for West Derby Liverpool: Conservative Party

Tegwen Bridget Llewellyn: MP for Ynys Mon: Plaid Cymru

Chief Minister of Gibraltar: Alexander Roderio: Liberal Democratic Party


Inspired by cool formatting of Washington RP.