Presently looking for players interested in playing Humans, please contact me via TG.
IC
SAURIA: OF CIVILITY AND AMBITION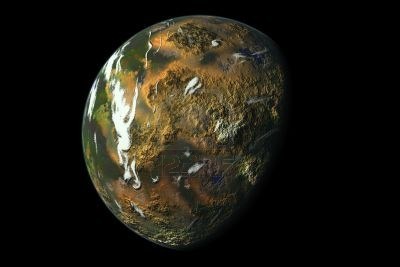 Sauria is a planet of jungles, deserts, plains, and isolated seas inhabited by dinosaur like bipeds. It's united by an Imperial government that has governed since the 8410th year of Saurian history. Due to this unity they experienced a global era of prosperity following unification, and it was private- rather then government funded parties- that made the first leap into space. Over time the planet has been cooling, volcanic activity diminishing yet leaving the thick skies overhead. The threat of Global Cooling, and the projected diminished viability of Geothermal power in association with the growth rate of a united world has finally lent to a true drive to expand into the stars and settled the cosmos.
For this the Empire has targeted a planet in it's solar system that is experiencing an increase in temperature and features a diverse terrain, the natives call it- Earth.
-----
Sauria is an RP that while starting on Sauria, sometime before the invasion of Earth is to begin, will move to Earth in time.
PART ONE which takes place on Sauria is designed to establish the player characters, and has the objective of forming two distinct groups - the majority, which will be imperialist who are for colonization; and another group, a minority, that would prefer a relationship of trade and treaty of migration. These two groups will both eventually make it to Earth, with the minority, thanks to the largely private nature of space travel on the planet, reaching Earth first and being granted first contact as they so please. The majority will then follow.
PART TWO will involve a conflict which will have profound impact on the future of Earth and Sauria.
THE MODERN WORLD
Suaria is technologically speaking more advanced then Earth though socially it differs. While diverse in species all Saurians are biologically compatible in the reproductive sense, creating at times such oddities as 'sharp toothed longnecks' or 'toothed duck bills' as Humans will probably call such beings. All are known simply as Saurian due to the unification, and distinction between species has largely faded save in regards to Avian, Aquatic, and Land dwelling.
Aesthetically buildings, clothing, and so forth of the civilian nature are a blend of what we'd call 'bedrock classic' and 'Early 90s'.
The concept of democracy never developed on Sauria, and thus the idea is foreign to them. The population tend towards authoritarian notions, but not to the totalitarian degree. Citizens have a great deal of individual liberties but no say in the autocratic imperial government. The only industry that is oppressively regulated is media, which must be of an educational nature- comedy, romance, etc- all must fit into some historical or educational narrative by law. Books and other written documents where for a time unaffected but the Empire has expanded regulation to such. Thus everything in media has an air of truth, though at the cost of creative liberty with most citizens confident in the truth of everything they hear, see, and read.
Hatchling Programming (what we'd call Child Media) is largely excempt so long as the content is educational.
Saurian Culture
The Empire
The Grand Rex goes by no name, only title. When one becomes the Grand Rex they (figuratively) transform into a new being that serves as the collective head of the nation. Having been endowed with the spirit of the world at Mount Jur in the Tyrion heartland. One never refers to the Grand Rex by their former name, only as 'the Grand Rex' or 'My Rex'. To refer to the Grand Rex by the name they carried before coronation is to imply that the Grand Rex has not been given the spirit of the world.
Universally Celebrated Events
Hatchling Day - As Saurians are hatched rather then born they celebrate one's day of hatching.
Unification Day - This day marks the Tyrion Empire's conquest of Sauria, and the dawn of a united people. This event occurred in the 8410th year of Saurian History at the conclusion of their Third World War and was followed by an era that we would associate as resembling Earth's 1920s. A time Saurians refer to as 'The Golden Dawn'.
Character Creation
*To spare any of you an embarrassing search history, no image is required.
Please ask my any questions and if you like comment what kind of character you have in mind.
^_^
Code: Select all

[u]SAURIAN[/u]
[b]Character Name[/b]:
[b]Saurian Ancestry[/b]: (Dinosaur character is descended from)
[b]B.R.A.[/b]: (Male or Female)
[b]Physical Description[/b]: (What the character looks like)
[b]Biography[/b]: (get familiar with the culture a bit first and with the objectives of part one of the RP.)