IC
The Pub RP Group
A LONG TIME AGO
IN A GALAXY FAR, FAR AWAY...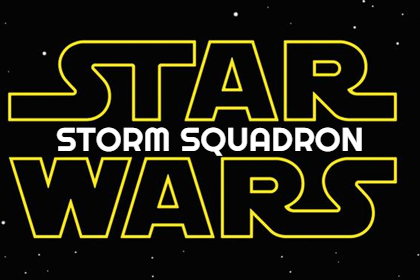 The evil EMPEROR PALAPATINE rules the galaxy with an iron fist using fear and oppression to bend its citizens too his will. Along with his Sith Apprentice DARTH VADER he has subjected the many peoples and races too his will and has built a seemingly unstoppable military force to keep them in line. But throughout parts of the galaxy a brave few come together to make a stand.

A seemingly haphazard collection of pirates, smugglers, and former soldiers of the OLD REPUBLIC have come together to form a burgeoning revolution known as THE REBEL ALLIANCE.

Outnumbered, outgunned, and always on the move the rebels have adopted a strategy of guerrilla warfare and operate through a series of hidden cells and travelling squadrons of star fighters. Squadrons like STORM SQUADRON...
As a member of Storm Squadron you will be a part of the starship branch of the Eclipse Team of the Rebel Specforce. Under direct orders of the leaders of Eclipse Team and Rebel High Command you will undertake various daring and dangerous missions deep into the heart of Imperial Space and beyond in service of the cause of ending the tyranny of the Empire, often without cover, and rarely with an escape plan in mind. You will be outnumbered at every turn and hunted by an Empire that has a presence in every corner of this galaxy. Are you up to the challenge?

Star Wars: Storm Squadron is influenced heavily by the X-Wing series and Rogue Squadron video games. You are a member of the Rebel Alliance, a skilled pilot trusted to undertake some of the most dangerous assignments of the war and working almost entirely in secrecy, earning medals you can't talk about and possibly (probably?) dying anonymously in the deepest reaches of space. You'll be a nomad, rolling through both the charted and uncharted reaches of space and never staying in one place for long because of the very real possibility that the Imperial Fleet could find you at any moment. In Storm Squadron you won't be participating in the large set piece battles of the movies, you will be a participant in guerrilla raids and smaller scale conflicts that were much more common across the galaxy.

You will start with access to a handful of Clone Wars Era relics but as time progresses technology will improve and give you access to a greater variety of and more advanced fighters and weapons but resources are scarce and the Rebel Alliance can't just give them too you - you have to earn the right to own those new toys by completing missions and objectives and destroying enemy vehicles and installations. For each successful mission or target you destroy you will receive an allowance of credits you can use to purchase and upgrade your ships and weaponry so fight hard! Good luck pilot!