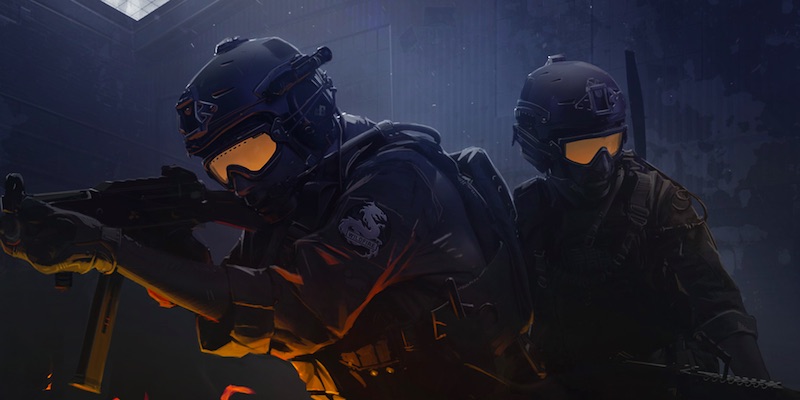 Welcome to Peacekeepers
IC : Satory Base
Active Operation :


Operation Clear Skies
Inactive Operation :


Operation Odessa
CO-OP(s) : Kyraina, Krugeristan, Anowa
Welcome to the Peacekeepers, soldiers.
The year is 2016 and ISIS is still the most dangerous threat, even when other threats still stay on the scene. Look to Europe, and you will find terrorism finds their new home in the lands of European democracy. Look to Asia, and you'll find the same terrorism, even on the lands where freedom and human rights are even less than in Europe, and yet the same thing happens. And then you'll find yourself in the turmoils in South China Sea, Crimea, and Africa.
In 2012, United Nations with the support of UNSC permanent members, formed a global counter-terrorism and peacekeeping force, the Peacekeepers. They hold their only allegiance to the world peace and global security, and they hold the standard of counter-terrorism to the highest levels and new ones, as ever as high as before. Composed of various military, law enforcement, and intelligence agencies around the world, Peacekeepers found themselves as the first line of defense in solving the most difficult missions and assignments.
RULES:
No godmodding
No one-liners. I expect at least a paragraph or more, and detailed.
Be realistic with your character's equipment and actions
OP is god
Anything goes in character, but keep racism, sexism, personal attacks, etc. out of the OOC thread
This isn't a run and gun all action all the time RP where you make 50 posts a day. If you're expecting that, you know where the door is. I expect a degree of character building in this RP and I expect a degree of realism during combat scenes.
Code: Select all

Name:
Age:
Gender:
Nationality:
Ethnicity:
Appearance:
Preferred Weapons (PICK TWO: Primary and sidearm.):
Previous military and/or law enforcement experience:
Specialization:
Education:
Biography (more than 2 paragraphs, please):
RP sample:
Code: Select all

NPC APP
Name:
Age:
Gender:
Nationality:
Appearance:
Previous military and or law/experience:
Bio: