After World, Chp. 01(IC/OPEN)
Posted:
Wed Aug 19, 2015 8:28 pm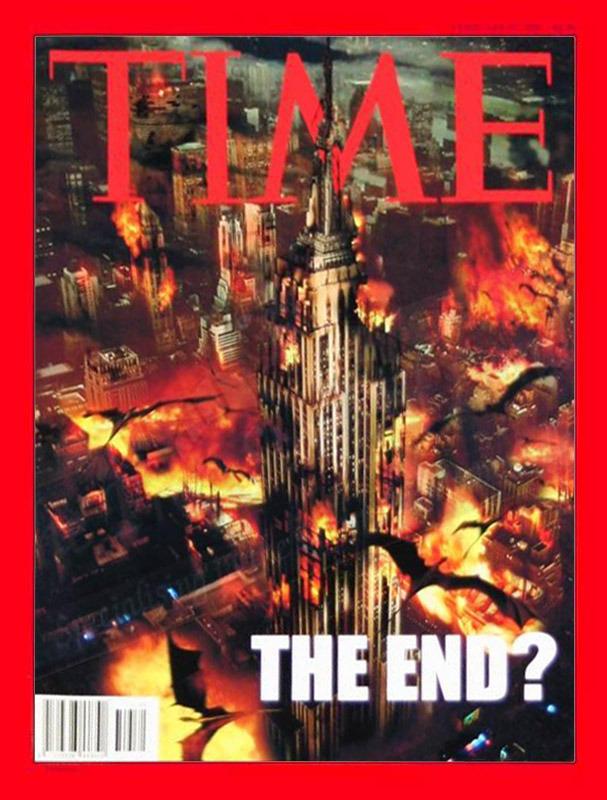 Of Things To Come
---
History will forever recall the events that are layed down here. So long as there is eye to read, and an ear to hear, of this I can be certain. When else, in the course of human affairs, has something so fantastic, so uniquely unthinkable, altered the fates of two worlds? And like tales of old, I am just as certain, that the deeds are all that will be recalled. The doers, forgotten.

So I put this to paper, and others like it, not as a impersonal catalog of fact, but as a chronicle of personal experience. Of a place our world did not know, of things it could not fathom, in a time it did not understand. It is a standing testament to the lives of those who did those deeds, and lived to tell about it. And a final tribute to the many who knew they would not, and did them anyway. To tell this story, one must begin at the start. But where does it start?

Perhaps on a rainy summer day, as Man and his Expedition readied themselves for something, truly, unthinkable.
---
0300hrs; May 20th, 1942
Earth; Berlin, Germany; Military Redoubt 10Km from the Berlin Quarantine Sector


Adolf Hitler, Winston Churchill, Josef Stalin, Hideki Tojo, and Franklin Roosevelt
The conference room was dark, except for the flickering presence of a film projector as it shone its images at the long, far room wall. A distinct musky odor of humid dampness and strong tobacco hung about the place. The first was unavoidable. There had been a near constant downpour over Berlin in recent days. When the stormy phenomenon, Maelstroms they were calling them, had formed above the city sky. The latter was caused by a cigar, held squarely in the mouth of Winston Churchill. One of four men seated at the large table that occupied the center of the room, his sleep-deprived eyes glued to the projector ran its set of images, as a steady stream of smoke added to the heavy atmosphere of the room. Much to the displeasure of their host, Adolf Hitler.
"Why does the fat one insist on that disgusting habit..." The Fuhrer's muttered was more a statement than a question. Chuckles and grins were unsuccessfully suppressed by the German officers sitting behind their morose leader. The attention not at all friendly. Everyone was on edge as things were, even with a three-in-the-morning meeting and the lack of beauty sleep. Luckily, any further incident was avoided as all attention was interrupted, as the projector screen turned white. The filmed images fading, as the reel ended.
"Is that all of it?"
The inquiry came from the open aisle next to Soviet Premier, Joseph Stalin, where a late-middle aged, dark suited, wheelchair bound man sat.
"I'm afraid so Mr. President," answered the American technician from the projector booth. Similar, hushed explanations were given to the Japanese, Russian and German delegations by their respective translators. Nods of ascent and mumbled orders were given as many low, foreboding conversation was struck up. All present were both intrigued, but disturbed by the images they had seen here today. Just as they had been with the films shown to them in this room for the past three days. All of them, dealing with the sudden and violent global disturbance the papers had taken to calling, "The Arrival".
Franklin Roosevelt gave his own whispered reply to the American army officer standing next to him, before channeling his attention on their illustrious host. "Well Chancellor? Is your man here?"
A brief pause as the German translator did his work, before Hitler replied with a shrug, "Colonel Luebeck arrived from
OKW
headquarters... an undisclosed loaction.. last night, and is waiting in the foyer. He will be summoned forthwith." The Japanese and Soviets reply came as a subtle nod, nothing said or spoken. None was needed, as the confirmation was the same. So to was it for Churchill, whose own aggressive affirmation of readiness made Roosevelt grin.
"Then lets get this show on the road, gentlemen. Assemble the Argos."
---
0445hrs; Wednesday, May 20th, 1942 A.D.
Earth; Berlin, Germany; Camp Argus, A.E.F Command Compound and Headquarters, 1Km from the Berlin Quarantine Sector


Leuitenant Colonel Heinrich Luebeck, A.E.F. Supreme Commander
The briefing room was, in one word, gigantic. More of an mess hall actually. It had to be for it to fit all 400 members of the newly formed Argo Expeditionary Force. Many were seasoned. Survivors of the Europe's old fighting fields such as Belleau Wood, Verdun and the Somme. Most from more recent fighting in Moscow, London, Changsha, and Guadalcanal. Many more were new to such things, arriving from small towns like Dahlonega, U.S.A. and Lyuban, Russia. Having joined up in country side hamlets like Kintbury, England or Breitenhain, Germany. And from a countless dozens of villages across the Orient much like Nanmoku, Japan and Gosan-ri, Korea. With so many differences, their unity came from an event that every single one of them could relate to. The Arrival.
As he contemplated this, Leuitenant Colonel Heinrich Luebeck could not help but feel out of his depth. A mere few weeks ago, he had been recovering from wounds in Germany sustained during his time with the Afrika Korps at the Seige of Tobruk in '41. In his spare time, he had taken to running paperwork between Berlin Headquarters and the military
OKW
out of Zossen, as a way to keep himself busy. Of course, the Maelstroms changed that. They changed everything. Trapped in the German capitol at the time of the phenomenons occurrence, he had done his best to direct an impromptu defense of the city sector near the physical rehabilitation center he was being treated at. Perhaps it was those actions, among others, that had led to his appointment as Commander-and-Chief of all Argo Forces? A new title, new rank, and new responsibilities. It was all a lot to take in.
Now, as he glanced out at the hundreds of men that were now seated and waiting, he squelched the remaining hesitation. This was no time for faint hearts. After a dry cough, Heinrich approached a makeshift podium placed at the head of the mess assembly.
"
Guten Morgen
, and welcome!"
A slight feedback echoed from the microphones at this opening, causing the Colonel to step back, briefly messing with the microphones to hide his feelings of fluster.
"I am Colonel Heinrich Luebeck. And you are all now members of the 1st ARGO Expeditionary Force. Compared to other operations, we maybe small, but we are selected to work in these small numbers for a particular reason: we do what no else should. I recommend you all begin to acquaint yourselves with me, and with one another. Because, for the foreseeable future, you will be operating with them in what we can only call a Great Unknown."
"As I'm certain most of you know, since Arrival, the remaining hostiles have either been eradicated or successfully pushed back, beyond the Event Horizon of the Maelstroms interior. We have been given express orders to move past the quarantine, penetrate the outer Maelstrom, and successfully establish a beachhead on.. whatever is on the other side of that phenomena. That is all that has been revealed to me.. about our mission. Particulars, I have been assured, will be revealed on a need-to-know basis as the mission requires. As for your personal status, with your introduction into ARGO, you have ceased to exist. A permanent mark of M.I.A. across all our military and civilian registries."
"The reason for this, is simple. We do not know, what lies beyond a Maelstroms center. But we can rest assured, in the knowledge that we have been called here to get results, and those results will come at the highest of price. That is one of the reasons ARGO is an all-volunteer outfit. No one, not I or the man next to you, can promise that we all will make home alive. For all that we know, we are marching into the Valley of the Shadow of Death, gentlemen. And should we survive, we are going to be given the toughest objectives available to complete. For we fight, so that our children, and their grandchildren, do not have to face the perils that we do. "
The Colonel concluded the opening brief with,"You have been selected for notable excellence displayed in combat on the battlefield or in training. And I look forward to serving with each and everyone of you. If any of you have questions, you may now approach me. To those who don't, your dismissed till 0500, when the Operation commences. I would suggest you get your final affairs in order, and grab a quick bite to eat. Hot food will be a luxury where we're going."
Were it only to have stopped there... Across this bridge to another world, events of equal magnitude unfold. And at the center of them, was an island. A unremarkable rock in the grand scheme of either worlds measure. But how Fate loves to ride on dark horses. Over time, this little land would play host to the permanent focus both worlds. But we are getting ahead of ourselves.

At the time, Britannia found itself plagued by an invasion of its own making. To the South, High Queen Terembor and her Engalian host made readied for War against the Dwarf Confederation. Bankrupted of wealth and glory, the nation fractured by factions, the Sovereign Haldrada sought to establish unity at home through a Crusade against the old Engalian foe.

Back at home Unrest and turmoil were in the air, spreading the foul stench of sedition across the four corners of the Engalian Kingdom. And rogue and rake did profit from it. Oh how did they profit! With the likes of the Land-Pirate Bohanyon and his merry band of miscreants in control of the highways, reaping the reward of having the road-marshals and town guards off at war. Why the more pillage to the plunderer!

But our story here starts elsewhere. To the far East of the island. Across the grey ocean waves of The Narrow Sea, where a determined Princess did sail. Aboard a fast and flinty ship, she found herself and the crew pursued by a relentless Darkness.
---
Early Dawn; 20th An Arialun of Ciresaél, 1747th Y.T.R.
Æsir; The Narrow Sea, East of the Engalian Changla; Aboard the

Centuri Sound




Princess Sheera Terembor
The erratic course the square-rigged sailing frigate was traveling was entirely intentional, not the product of injury, but of a desperate desire to avoid what lay behind it. Long, enchanted arrow bolts gouged lapped hungrily at the ships sides The magic contained in them threw a multi-hued glow over the ship as they flew, before falling on the ship or the sea, releasing their magical energy in brilliant explosions of colorful destruction. One of those probing, seeking bolts succeeded in touching the running ship, striking its main mast. Knife like fragments of wooden splinters and iron shrapnel flew out in every direction. The moans of wounded Elven Marines and Dwarven Sailors intermingled with wooden groan of the
Centuri
itself, as the split mast tumbled forward, landing alongside the ship and sea with a dreaded crash.
The source of those multiple bolts suddenly drew into view -- a hulking galleon, its massive forecastle bristling with a myriad of catapults, ballista and other heavy weapons. Light ceased to shine down upon the decks of the
Centuri
, as the top most sail from the galleon blocked out the sun as it moved to close with the now helpless frigate. Intermittent explosions, gaping holes and flashes of fires could be seen in the spaces of the
Centuri
which had taken similar hits. Amid the cold watery waves, the galleon snuggled up alongside its wounded pray.
Another distant explosion shook the ship -- but it certainty didn't feel distant to Sheera Terembor and Jalria Urwen. The next concussion almost threw them both to the floor of the ships center hold, where the Princess and her bodyguard had retreated to. Accompanying the last attack the fled the ships mast, and summary battle on the top deck, a persistent creaking of the ships timbers that spoke of its forward motion, had suddenly ceased. The only sounds now were the muffled clanging, cries of battle, and the crackling of small fires above deck. Jarlia turned her beautiful, if hood-covered face toward the sounds above. Gracefully pointed ears listening, straining intently, to hear the creaking sound.
"They've stopped us." The bleak, but accepting tone of the Princess confirmed the unvoiced thoughts of Urwen.
"Indeed, m'lady," replied the Royal bodyguard, running her tongue over her dry lips nervously. "I don't think they'll be an escape for us this time."
"Good," declared Sheera, a steely quality entering her voice. "I would love to meet the pirate audacious enough to set raid to a Engalian royal ship."
He was almost 3 meters high, allowing him clear view over the raging battle between the ships defenders and his attacking borders. The deck planks groaned under him, between body and armor, he weighed in at 28 stone. Or 400 pounds. A dark and heavy cloak flowed at his back, and a pale face that had more scars than skin was held beneath a black and gold helm -- a Vampire was an awesome sight to behold, more so, when one was of Ork blood. Fear followed in his footsteps of all Vampires. But a cloud of malice and malevolence clung tight about this particular one. Strong enough to make his own hardened troops back away skittishly, making mutterings of 'curses' and 'evil', even as they went about their own work of murder. The
Centuri's
once-resolute crew ceased resisting, a few breaking and running in panicked flight of the hulking armored mass.
"Ak-Dovurak... The Monster of Myelthemar.." whispered one of the Elf Marine officers. Now he knew with certainty that resistance was futile. For if the Field Master of the Lumen's Immortal Guard were here, then there was little the Centuri could do but strike colors, and surrender.
---
Early Dawn; 20th An Arialun of Ciresaél, 1747th Y.T.R.
Æsir; Engalia, Britannia; South of the Fields of Royal Crew, Town of Falonde


Lord Dokrun Bitterblade
The light of an early dawn shone off the silver and gold helm of Dokrun Bitterblade. Standing atop a cresting hill, it gave the Lord General of the Continental Army an excellent view of the Engalian's latest prize before him. A small, country town. Upon which, as single granite obelisk peaked out from it. He and his forces had landed upon the island shores a day ago. It had been a mere few hours since the last of their troops had disembarked the sea transports, and begun their march into the Kingdom's interior
"One more castle to sack my lord, one less milestone to Londinium." The Army's second, another noble dwarf, echoed his General's thoughts.
A wolfish smile stretched out beneath the Dokrun's prominent beard.
"Sound assembly."
Shortly after, a loud blaring of bagpipes and deep thumping of drums meld with the cadence of armor clanking and marching feet rang out across the fields, as Dwarven regiments of footmen and mounted knights assumed their position on the field, readying for battle.