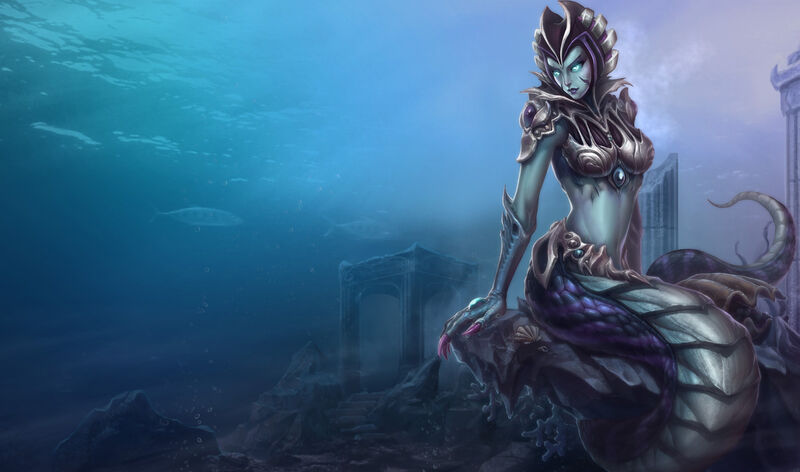 Chapter 1: The Quest for Boobius Supportius
THE CHARACTER APP ARCHIVES
I said I wouldn't do this. I said I'd wait for To Kill a God to finish before I OP another roleplaying thread. I swore to whatever gods there be that I hadn't the time, and I'd never be able to manage it...
Well, I've relented. And I swear I'll see this one to the end.
Why? Because this, my dear NS players, is an ECCHI RP. Yes, this is the first RP that I've done which is dedicated primarily (though not only) to the divine genre of Ecchi. And since my favorite genre of all is Ecchi, I will give this my all.
Many of you probably know who I am. I'm the OP of To Kill a God, the CO-OP of Of Grades and Grenades, and the god of Ecchiness on NS. But I'm not the only one who is putting their effort into making this work out. There is Temp (Templar High Council), the lord of CoTM; there's Neros, a crazy bastard I've only recently come into contact with; Vancon, my newest partner in Ecchi scenes; and IJ (Imperial--Japan), my first and dearest partner in Ecchi fun. All of us have decided to come together and create this, our first primarily Ecchi RP that we've authored.
---
Now, what is this crazy plan we've cooked up? Well, here's the basic idea:
Players will RP as female monsters of various sorts, whereas I (the Head Storyteller/OP) will play the part of the pseudo-protagonist/love interest human teen boy/man. We'll have the female monsters be the best warriors/healers/magicians/assassins from their respective villages. As such, they were chosen to go to City X, wherein they will join together to go on a quest. The quest's goal is to counter the fiendish plans of the Goddess Ilias, whose goal is to increase the conflicts between humans and monsters. The questers will be faced with various enemies, sometimes facing uber-powerful enemy heroes, and will have to intervene and stop battles between Hs&Ms.
The key to victory (and making the plot interesting) is that all of the monsters in the group are either being lead by, or at the very least have in their group, the afore-mentioned Mr. Pseudo-Protagonist human male warrior. This man has been blessed by the High Goddess (not Ilias), and has the ability to increase the powers of a single girl at a time. This is done through kissing the girl. Once kissed, her powers are greatly increased, and she enters a higher combat state. And since this power may only be used once per battle (it is connected with the spike in adrenaline that battle produces), the girls are constantly fighting for his affections.
Now, this dude isn't just going to kiss you because your character wants him to. NOOOOOOOOOOSIRREEEEE. That would be boring, and non-ecchi. If you want your character to become the strongest and greatest, you must get him to set his affections on you. How? Well, just like girls do it in real life: seduction. Okay, most girls don't do this, nor is it necessary in this RP either. You can use seduction if you want, although other forms of romance are just as useful. You know, being girly, flirty, innocent, shy, boisterous, kind, snuggly, intellectual... If it would interest men in real life, it'll probably interest this dude as well.
Now, before you dive on in, know that this will be ecchi. There will be innuendo, there will be kissing, there will be slightly awkward situations like the type that you find in PG-13 ecchi shows. However, I will not allow actual sex (obviously, since it would break NS rules), although girls acting in a "sexy" manner is allowed. Because of the nature of this RP, we need to make certain we don't break da' rules of the Divine Mods, and bring their wrath on our heads. So please be careful.
---
---
Rules:
1. As the OP, whatever I say goes. This is not to say that I don't want you to voice your ideas or opinions about the story, or to give me help in shaping it. Rather, I have the ultimate say.
2. Obey the CO-OPs (Temp, Neros, IJ, Het).
3. No one-liners, at all. Remember, quality is most often better than quantity.
4. No godmodding.
5. If you are leaving the RP, please notify me in the OOC or through TG.
6. If a player is absent for 2 days without notifying the OP, their character will be taken over by the OP or Co-OP until the player returns. If a player is absent for more than 7 days without notifying the OP, their characters will be killed and the player will be booted out of the RP.
7. Most importantly, don't be a jack-ass (not to be confused with a Jackie-ass, which is completely permissible). Treat everyone with the same respect that you want them to give you. If you cause too much trouble, I'll shove my combat boot so far up your ass that you'll be coughing up rubber for the next week (basically, I'll ban you permanently from this rp).
8. If you have a problem with a decision made by myself or one of the CO-OPs, let us know OOC. However, do not be a bitch about it. Rather, respectfully (without sarcasm) bring the issue to our attention, and we will make our final decision accordingly.
9. When the OP or a CO-OP in his stead declares a decision to be final, stop arguing about the issue. If you have serious problems with the final decision, please keep it to yourself in order to maintain the peace. And if you can't keep it to yourself, go buy a diary, and tell it all your problems. And if that isn't enough, see if you can find someone who actually gives a damn about your roleplaying problems on NS, and go complain to them.
10. I swear to god, you had better enjoy yourselves!!!!!!
11. This is an ECCHI RP, not Hentai. No banging scenes (but you can bang on tables, doors, walls, cell doors, etc.). However, fade-to-black is fine, innuendo is good, and everything PG-13 and under is permitted. GO PANTSU SHOTS!
---
Character Application:

Code: Select all

[spoiler=(Name of Character) ]Character App

(PLEEEASE erase all words within parenthesis before you send in your app. Otherwise, I'll kick your ass.)

[b]Name:[/b]

[b]Race:[/b]

[b]Brief Description of Race:[/b] (optional)

[b]Age:[/b] (I currently don't have an age limit. Just please don't make some ugly-ass granny or a baby. I'm fine with a bit of loli or cougar, but don't make some fucking kindergartner or elderly woman. M'kay?)

[b]Sex: [/b](All of you must pick either Female, or Hermaphrodite/Bisexual if you are a plant-based monster. The only exception I'll allow is for Nat, and he can have an androgynous male. So, you all still need to answer this question, even if it seems superflous)

[b]Sexual Orientation:[/b] (Straight, Bi, Homo, etc.)

[b]Picture Appearance:[/b] [align=center][img](place URL here)[/img][/align]

[b]Height and Weight:[/b]

[b]Moral Alignment: [/b]Chaotic good

Personality:

[b]Personal Strengths/Abilities:[/b] (Non-magical, and up to four abilities. You may have five abilities overall if your character has four moderately severe weaknesses)

[b]Personal Weaknesses:[/b] (At least two, and they must be real weaknesses. And having ADD/ADHD/OCD doesn't count, unless it is actually severe enough to truly cause problems)

[b]Magical Strengths/Abilities:[/b] (Up to three abilities. You may have four abilities if your character has three moderately severe Personal Weaknesses and at least one extremely severe Personal Weakness.)

[b]Magical Weaknesses:[/b] (At least one.)

[b]Weapon of Choice:[/b] (not magic)

[b]Short Bio:[/b] (At least two, full paragraphs.)

[b]Theme Song:[/b]

[b]RP Example:[/b]
[/spoiler]

#Hot (Leave this in the app)
This RP was created with the help of The Council of the Multiverse RP group. Click me to find out more!